University of South Florida women's soccer adds 3 more players for 2019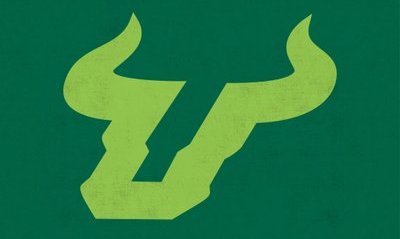 TAMPA (July 17, 2019) – University of South Florida head coach Denise Schilte-Brown and her staff have announced the addition of three international players to the 2019 roster: defender Lucy Roberts (Cheshire, England); defender Andrea Capmany (Escazu, Costa Rica); and midfielder Rosalia Muiño Gonzalez (Coruna, Spain).
The three highly competitive players come to USF with international roots, with Roberts and Capmany hailing from Europe and Muiño Gonzalez from Central America. The three additions have spent time with their respective national teams in development programs and join a USF team looking to build off last year's success, which included the 2018 conference championship and a berth to the NCAA Tournament second round.
2019 Newcomers
Lucy Roberts | Def. | Bridgewater HS | Cheshire, England | 5-10
Lucy Roberts comes to USF with plenty of club and international experience. The Cheshire, England native played for Liverpool and Manchester United clubs and was the youngest player in Liverpool history to make her debut for the Liverpool WSL team. She has also played with the England national team, recently competing with the U18 team at the UEFA Women's U18 championship.
"Lucy is an exceptional young talent who has only begun to scratch the surface of her abilities on the soccer field. She boasts a very nice international resume having represented England at the youth levels, most recently with the U18 national team. In addition, she comes to USF after spending the last year with one of the most storied clubs in the world, Manchester United. We are excited to have Lucy joining our program as she competes to bolster our backline."– Coach Schilte-Brown
Andrea Capmany | Def. | IMG Academy | Escazu, Costa Rica | 5-6
Andrea Capmany joins the Bulls from Escazu, Costa Rica, most recently playing for IMG Academy in Florida. The 5-foot-6 defender also has international experience, playing for the Costa Rican national team at the 2018 CONCACAF Women's U17 Championship.
"Andrea is another player with international playing experience, having represented her national team of Costa Rica at the U17 level. Andrea has the versatility to play several positions, but comes to us primarily as a defender. She is very technical and calm under pressure and has spent the last two years at IMG Academy, where she has had access to world class resources and training facilities. All of these factors have us confident that she will have a smooth transition into the college game and our style of play." – Coach Schilte-Brown
Rosalia Muiño Gonzalez | MF | IES Ramon Menendez Pidal | Coruna, Spain | 5-2
Rosalia Muiño Gonzalez joins the Bulls ranks from Coruna, Spain. Her club team won the Spanish U17 Indoor Soccer Championship with Galicia. The incoming freshman also spent time in Spain's national team development program on the U16 squad.
"Rosalia is a very creative and technical midfielder that has excelled at a high level in her home country of Spain at the club level. We are excited to get her on campus and get her acclimated to the college game. We believe she has all the tools necessary to excel within our system of play and look forward to watching her develop both on and off field." – Coach Schilte-Brown