University of Minnesota signs 10 players ahead of 2019 season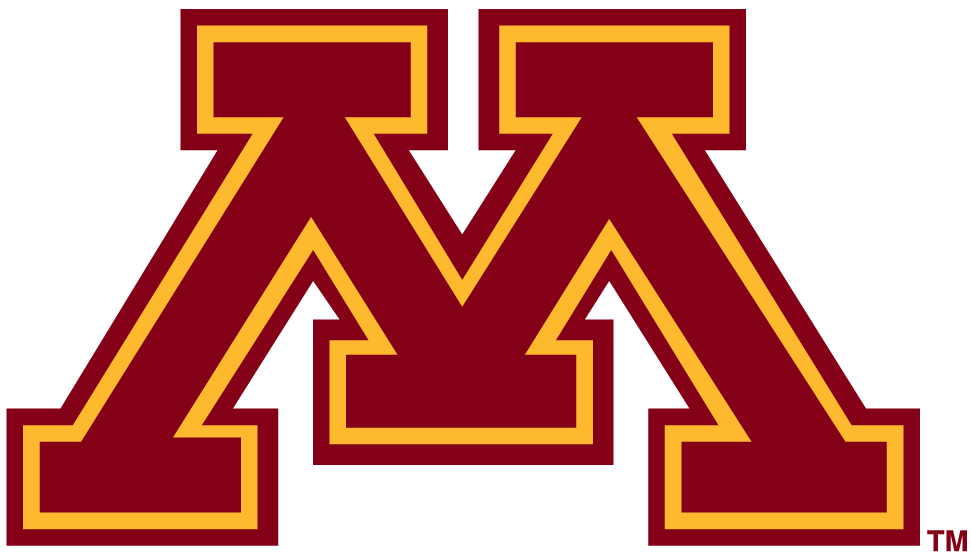 MINNEAPOLIS – University of Minnesota soccer Head Coach Stefanie Golan has announced the signing of 10 student-athletes who will join the Gophers beginning in the 2019 season. Brittney Bentheimer, Samantha Brady, Eva Bruer, Katie Duong, Paige Elliott, Sadie Harper, Keziah Inniss, Megan Plaschko, Lauren Roberts and Linnea Yacovella will join the program for the upcoming season.
"We are excited to welcome this deep & talented class to our Gopher Soccer Family," said Golan. "We have graduated several quality senior classes over the past few years, so it was important to bring in a little bit of everything in this group. Not only did we find the soccer players that we needed, but this is a high character group that strives to excel in the classroom as well. They fit our culture and we are excited to get them here."
Brittney Bentheimer // Oconomowoc, Wis. // Oconomowoc High School
Brittney Bentheimer is a three-time soccer letter winner and three-time scholar athlete as the Oconomowoc, Wis. native awaits her senior season to begin in the spring. She is a three-time all-conference honoree having played in both the Wisconsin Little Ten and Classic Eight. She led Oconomowoc High School to a regional championship her freshman and sophomore seasons, while also guiding the Raccoon's to their first ever state match in a season that they shutout their opponents 14 times. Her current club team is North Shore United where she was a 2018 State Cup Champion as well as a Midwest Regional League Premier 1 Runner-up.
Golan on Brittney: "Brittney is a tremendous addition that will add to our already strong goalkeeper corps, and we cannot wait for her to get to work with Alli. She has a tremendous athletic base, good size, and a constant desire to get better. Our goalkeeper corps will take another step forward with this addition."
Samantha Brady // Lindon, Utah // Timpanogos High School
A two-time All-State honoree, Samantha Brandy is also a two-time state finalist with Timpanogos High School. The Academic All-State honoree was also named Region VIII MVP in 2017. The forward/midfielder was named to the Daily Herald All-Valley Girls Soccer team after scoring 12 goals and adding eight assists in her senior season. She is a state champion with the Utah FC club in 2016 an d2018 as well as a Far West Region champion and national finalist in 2018.
Golan on Samantha: "Manthy is a fantastic addition to our attacking group. She is athletic & savvy both on and off the ball and helps her team be consistently dangerous. We also love that she has the versatility to play in the midfield or up top, and we know that she is going to make an immediate impact for us."
Eva Bruer // Medina, Minn. // Wayzata High School
Staying in her home state of Minnesota, Eva Bruer joins the Minnesota soccer squad after finishing her high school career as a state runner-up. During her senior campaign she scored six goals and added one assist for Wayzata High School en route to a Section 6AA and Lake Conference championship. She helped lead the Trojans to a third place state finish as well as a conference and section championship. Playing club soccer with Maplebrook Soccer Association she is a two-time State Cup champion while placing third in the National League.
Golan on Eva: "Eva is everything a Gopher should be: she holds herself & teammates to a high standard, she is constantly working to get to the next level, and she is ultra competitive.  She is going to be a welcomed addition to our defensive unit and we are excited to help her grow in our system."
Katie Duong //Portland, Ore. // Jesuit Portland
Katie Duong is a three-time state champion with Jesuit High School leading the Crusaders to a perfect 19-0 in her senior season where they outscored their opponents 128-1. In her high school career, she helped Jesuit post a record of 69-4-3 to go along with three Metro League championships. Duong eared All-Metro League Honorable Mention honors her freshman season and was named to the First Team All-Metro her sophomore year. She was a State champion in 2012, 2013 and 2014 with FC Portland and was a finalist in the ECNL Nationals with Crossfire Premier prior to being in the final four at the Development Academy Nationals this year. Duong also attended the U14 national camp in 2013 and 3014 as well as the U15 national camp in 2015. Academically she is a member of the National Honors Society and is a four-time honor roll honoree.
Golan on Katie: "Katie is a special player who is going to make an immediate impact in the midfield for us.  She is fantastic on the ball and can really dictate the tempo of a game. Her spacial awareness and extraordinary vision and ability to play a variety of textured passes elevates the level of everyone around her, and she will be an entertaining player for our fans to watch."
Paige Elliott // Springboro, Ohio // Springboro High School
Paige Elliott has led Springboro High School to a pair of district titles as well as a regional championship and state finalist in her sophomore season. In 2015 she was named to the Dayton South All-Area team as well as earning all-conference honors her freshman and sophomore seasons. Academically Elliott is a member of National Honor Society. She currently plays for CDA and OE and for her U11-17 years plays with CUP. During her U17 season she was a OYSA State CUP champion, USYS Regional champion and USYS National champion.
Golan on Paige: "Paige is another player with some versatility in terms of where she can play, but the certainty is that she can play! She is left-footed, excels in the air, and reads the game so well. One of the things that stood out about her right off the bat was her competitive mentality and willingness to take risks in the final third. We are excited to welcome her to our program."
Sadie Harper // Lino Lakes, Minn. // Centennial High School
Sadie Harper is a two-time All-Conference honoree and was also named to the 2017 MSHSL All-Tournament team following North Branch's fourth place state finish her junior season. In her sophomore season at North Branch High School, Harper aided the Vikings to a Section 7A championship and the school's first ever trip to the Elite Eight and state tournament. Playing for Centennial her senior season, Harper aided the Cougars to a 13-3 season and Section 5AA runner-up finish. Harper is also a decorated track athlete where she placed fourth in the 2016 State true team meet 100-meter dash, seventh in the 200m dash and 400m dash. She currently plays club soccer for Maplebrook after previously playing for Minnesota Thunder Academy ECNL where she was an ECNL champion in 2017 as well as a U17 Premier League champion in 2018.
Golan on Sadie: "Sadie is another player who embodies the spirit of a Gopher Soccer Player on a consistent basis. Prior to her injury, we loved her ability in the press…she can cover the ground, she is a competitor, and the only effort she knows is an all out effort. We have no doubt that she is going to be as strong as ever and look forward to her competing as an outside back or a wide forward in our group."
Keziah Inniss // San Diego, Calif. // Calvary Christian Academy
Keziah Inniss comes to the Midwest from San Diego, Calif. where she was a member of the Calvary Christian Academy soccer, track and cross country teams. She was named to the All-Academic team last season and was awarded the 2018 Principal's Award. Inniss plays club soccer for San Diego Surf primarily as a defender for a team that ranks in the top-20 of south California.
Golan on Keziah: "Kez was a player we were shocked was still available when we first saw her play. She is an outside back who is athletic, a fierce individual defender, and loves to get involved in the attack. She fits our system really well and we are excited to welcome her to the program."
Megan Plaschko // Eagan, Minn. // Eagan High School
Megan Plaschko is a familiar name in the Twin Cities area as the goalkeeper was recently named the Pioneer Press Player of the Year, Metro Player of the Year and Ms. Soccer Girls Class AA. Plaschko has been to three state tournaments in the last four seasons winning Class AA State championships her freshman and junior seasons. She went 18-0-4 her senior season recording 15 shutouts and 60 saves for a goals against average of 0.42 while leading Eagan to a state third place finish. Plaschko has now been named to the All-Tournament team the last two seasons as well as being a three-time All-Conference honoree and two-time All-State. During her time at Eagan High School the Wildcats posted a 70-7-4 record in four seasons. Plaschko has also lettered as a member of Eagan's varsity hockey team. Academically she is a National Honor Society member, a Presidential Award Winner and an A-Honor Roll student.
Golan on Megan:  "Megan is another welcome addition to our goalkeeper corps who we know will excel under Alli's tutelage. She is focused, competitive, a fantastic shot stopper and we love her distribution from her feet. We know our goalkeeper corps is getting better with this class!"
Lauren Roberts // Chanhassen, Minn. // Chanhassen High School
A Minnesota native, Lauren Roberts joins the Gophers as a two-time All-Conference player in the Metro West as midfielder/defender for Chanhassen High School. Roberts helped lead the storm to a conference championship her junior season while going 9-4 overall. She also was selected for ODP Regional camp in 2013, 2016 and 2017 while being selected for the ODP National camp (Boca) in 2017. Roberts currently plays club soccer for Maplebrook Fury after playing for CC United Dynamite for one eight years. Her club accomplishments includes a second place finish in Schwan's USA Cup and was a member of the first team in CC United history to go premier.
Golan on Lauren: "Lauren is a player that we anticipate being special at this level as she adapts to the speed of play and physicality. She can play in the midfield or as a center back. Her vision and speed of play are extraordinary & she is super clean with the ball. We are excited about her potential at this level."
Linnea Yacovella // Woodbury, Minn. // East Ridge High School
Joining her dream school since she was little, Linnea Yacovella comes to Minnesota from East Ridge High School where she played both soccer and basketball. A three-time All-Conference honoree, Yacovella was recently named a finalist for East Metro Player of the Year while earning All-Metro honors. The senior captain set a school record with 45 career goals as a five-year member of the Raptors program. Yacovella helped East Ridge to a pair of Section 4AA titles and back-to-back state appearances her sophomore and junior seasons. In her senior season she aided them to a 14-3-1 record while winning the Suburban East Conference. This year Yacovella was selected for the ECNL PDP Midwest 2018 and currently plays club soccer for Maplebrook after playing for MTA ECNL for a year. With MTA she placed third in ECNL National Champions League.
Golan on Linnea: "Linnea is an athletic beast that we anticipate competing in our attacking group, though her physical attributes could also fit our outside back group really well. We are excited to get to work with her technically and tactically at this level as we know she can compete physically, and we see a tremendous upside once she is in our environment and we cannot wait to get to work with her!"