South Florida women's soccer unveils 8-player recruiting class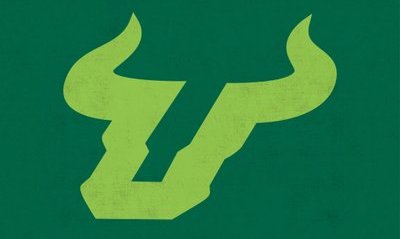 TAMPA (Via University of South Florida) – USF head coach Denise Schilte-Brown and her staff will welcome eight newcomers in August for the 2019 fall season.
Schilte-Brown and her staff added five players from Florida, one from Mississippi, one from Canada and one from the Philippines to the 2019 roster. The group includes two transfers, one from Georgia Southern and one from West Virginia.
2019 Newcomers
Maya Alicea | Def. | Cardinal Gibbons High School | Parkland, Fla. | 5-6
Maya Alicea is a Florida native who started playing soccer at the age of 5 and never stopped. She earned a 4.2 weighted GPA in high school and was a first team All-Broward County selection in her sophomore and junior years, and was her high school team MVP during her junior year as well.
"Maya is an accomplished player from our home state. She has had the opportunity and benefit of playing in arguably the top two soccer leagues in the entire country, first in the DA with Weston FC and most recently in the ECNL with FC Prime. Both leagues are highly competitive, and Maya received high-quality instruction from the staffs at both clubs. We believe we are getting a player that has only begun to scratch the surface and are very excited to have an athlete and player with Maya's qualities joining our program." – Coach Schilte-Brown
Darby Douglas | GK | Jackson Academy | Madison, Miss. | 5-11
Darby Douglas stands at 5-11 in the goal and hails from Madison, Miss. The goalkeeper got involved in the sport late in the game, getting discovered in the seventh grade and asked to join a club team. She battled long, four-hour drives to-and-from practice to get in the hard work that led her to make varsity soccer for five years. Douglas was the 2018 MAIS All-Star, the Co-MVP of the 2018 MAIS All-Star Soccer game, the 2018 JA Soccer Player's Player of the Year, and a three-time defensive MVP for her varsity soccer team. In high school, Douglas was also an award-winning basketball player.
"We feel very pleased to have Darby joining our program.  Darby was a very successful two-sport athlete at Jackson Academy in Mississippi.  She led her high school soccer team to two state championships and an unbeaten record during her junior and senior years.  In addition, she is a current member of the Albion Hurricanes FC 2001 ECNL Team and current member of MS Rush 2000/01 Premier.  We feel that Darby's development at the goalkeeper position is on an upward trajectory and working in the environment with our other talented goalkeepers under the guidance and tutelage of Chris Barocas will continue that trend." – Coach Schilte-Brown
Katrina Haarmann | GK | Humberview Secondary School | Caledon, Ontario | 5-7
This Canadian goalkeeper is 5-7 and started training as a goalkeeper with her older sister. She completed a four-year academic program in three years with the highest academic average in both ninth and 10th grade before completing 11th and 12th grade in the same year.
"Katrina has a tremendous work ethic and we are lucky to have her as a USF Bull.  The goalkeeper position is such a specialized position and when you find one that checks all the boxes you consider yourself very fortunate.  Katrina has represented Ontario and Canada Soccer at varying levels over the last several years, including time with the Canadian U15 National Team.  We feel that Katrina's work ethic will be contagious and create an even more competitive environment at training." – Coach Schilte-Brown
Bella Kober | F/MF | Allen D. Nease High School | St. Augustine, Fla. | 5-7
Another Florida native, Bella Kober joins the Bulls from St. Augustine, Fla., and has been playing soccer since a very young age. Kober was put into micro soccer at age three, scored 10 goals in one game and never looked back. She also played basketball until high school. Kober was an All-First Coast First Team selection, All-Conference First Team, All-County First Team, Most Improved and Team MVP in high school. She was a Southern Regionals MVP and Golden Boot during club play and boasts a 4.1 weighted GPA from her high school career.
"Bella is a player that continues to get better.  In addition, she has had little trouble finding the back of net in her storied career at Nease High School scoring 43 goals in 43 games during her junior and senior years.  She has received excellent guidance from her current ECNL club, Florida Elite Soccer Academy, and her coach, Mike Pickett.  We look forward to getting Bella to USF so that she can continue her scoring ways." – Coach Schilte-Brown
Alanna Lutchmansingh | Def. | Georgia Southern University | Lauderhill, Fla. | 5-4
Another Cardinal Gibbons High School alumna, Alanna Lutchmansingh, joins the bulls from the state of Florida but most recently played at Georgia Southern (SunBelt Conference). Lutchmansingh played alongside future USF teammate Maya Alicea at Cardinal Gibbons High School and has been playing since her early childhood. She also participated in gymnastics and track and field. At Georgia Southern, she tallied 483 minutes in her freshman season.
"Alanna is another quality Florida product of the Sunrise Soccer Club.  She is no stranger to success, having won multiple state championships with both her high school, Cardinal Gibbons, and her club.  She spent her first year at a very competitive NCAA Division I program and we are fortunate to have Alanna join our program.  Her athleticism and competitiveness will mix well with our current group and we are excited to work with Alanna." – Coach Schilte-Brown
Ivymae Perez | MF | Bill Crothers Secondary School | Philippines | 5-4
Ivymae Perez will head to USF most recently from Toronto, Ontario, Canada. She is a midfielder who started playing soccer with a friend at a young age, and never stopped. She also played basketball.
"Ivymae is an amazing talent.  She is arguably one of the most technical and creative attacking players to come out of Ontario in quite some time.  She has the proven ability to score goals as well as set up her teammates.  Ivymae's development is a credit to both her hard work and all of the quality coaching and support that she has received during her club career and currently at North Toronto Nitros under coach Chris Vickers.  We are tremendously excited to get her here on campus and continue her development at the next level." – Coach Schilte-Brown
Landry Singleton | Def. | Steinbrenner High School | Lutz, Fla. | 5-4
Landry Singleton, a Tampa Bay area native, joins the Bulls from neighboring Steinbrenner High School. The defender grew up playing soccer and attending USF games and camps and plays for the Tampa Bay United Rowdies Soccer Club.
"Landry is someone that we believe has only begun to scratch the surface on her abilities. She is a fearless defender who received fantastic coaching through her time at Tampa Bay United Rowdies Soccer Club towards her development.  We are excited to see how the challenge of competing in this environment will raise the level of her game." – Coach Schilte-Brown
Chloe Zamiela | F/Def. | WVU | Stuart, Fla. | 5-8
Chloe Zamiela is a diverse athlete who can play at forward or defender, and previously played with current USF senior Aubrey Megrath. Zamiela most recently played at West Virginia but comes from South Fork High School. At WVU, Zamiela was a 2018 Academic All-Big 12 Rookie Team selection. In high school, she picked up awards such as MaxPrep Treasure Coast Player of the Year (2016, 2017), All-Area First Team (2016, 2017), most valuable player (2016), and was a two-year team captain that recorded 114 points (53 goals, 38 assists) in 66 career matches.
"Chloe is a natural lefty which is a rarity.  In addition, Chloe spent her first two years of collegiate athletics as part of a perennial top 20 national program in the Big 12 Conference.  She is ultra-competitive, a student of the game and was someone that was fully on our radar when she initially came out of high school, so we are extremely happy to have her join the program this time around. Chloe played her club soccer in Florida with Sunrise Soccer Club, one of the most well-known clubs in the state." – Coach Schilte-Brown