Virginia women's soccer finalizes 10-player recruiting class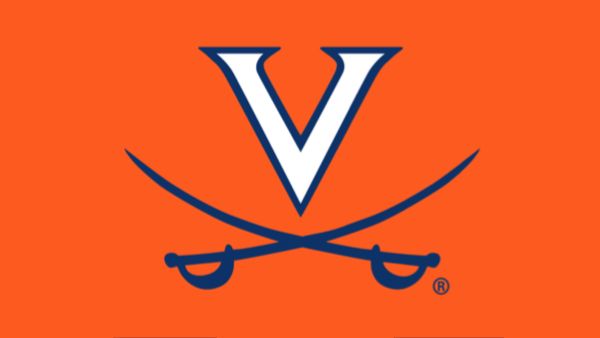 CHARLOTTESVILLE, Va. (Via University of Virginia) – The Virginia women's soccer team will have 10 new faces on the pitch this fall as head coach Steve Swanson announced the latest crop of newcomers with the release of the 2019-20 recruiting class on Friday (May 24).
Emma Dawson, Jansen Eichenlaub, Camryn Lexow, Kira Maguire, Lacey McCormack, Siena Sandridge, Natalia Staube and Cayla White will join early enrollees Lauren Hinton and Diana Ordonez as part of the squad for the fall. Hinton transferred to Virginia after a freshman season at Florida International, while Ordonez graduated early to enroll at UVA this spring. Both have been practicing with the team throughout the spring season.
"We are very excited about this class as it is talented, deep, versatile and above all, fits extremely well with our team culture," Swanson said. "There are a number of players who we feel can contribute to our team right away and there are others that we feel might need some developing, but they have tremendous potential to impact our team during their time at Virginia. We look forward to the start of our pre-season and adding this class to what we feel is an exceptional returning core."
The incoming recruiting class is ranked No. 14 in the latest rankings by TopDrawerSoccer.com and includes three players ranked in the top 150 by the website. Also included in the class are two Gatorade Players of the Year and three players who have competed internationally with the US U17 Women's National Team.
The incoming group of players will join 16 players who return from last year's squad that advanced to the Sweet 16 of the NCAA Tournament and finished the season ranked No. 11 in the final rankings by the United Soccer Coaches. It marked the 14th consecutive Sweet 16 appearance for the Cavaliers which is the longest active streak of advancing to the Sweet 16 in Division I women's soccer. It also marked the 25th consecutive NCAA Tournament appearance and 31st overall NCAA Tournament appearance. Both are the second-longest streaks in the nation.
2019-20 VIRGINIA WOMEN'S SOCCER RECRUITING CLASS
Emma Dawson – Midfielder – Richardson, Texas (JJ Pearce HS)
• Played club soccer for FC Dallas
• 2017 U16 ECNL Champions with FC Dallas
• Echols Scholar at UVA
• Valedictorian at J. J. Pearce HS
Jansen Eichenlaub – Forward/Midfielder – Bloomfield Hills, Michigan (Marian Catholic HS)
• Played club soccer for Vardar
• Gatorade Player of the Year for Michigan
• Helped Marian Catholic to a 56-0-1 record over the last three seasons
• ODP Regional Team member
• Also ran track claiming 4×400 state championship
Lauren Hinton – Midfielder – Parker, Texas (Plano East HS)
• Started 10 matches at Florida International (FIU) in 2017
• Three-time All-District selection in high school
• ODP Regional Team member
Camryn (Cam) Lexow – Forward – Jenkintown, Pennsylvania (Abington HS)
• Played club soccer for Penn Fusion
• Competed in the 2018 Top Drawer Soccer Best XI All-America Game
• Also played basketball for Abington HS
Diana Ordonez – Forward – Prosper, Texas (Prosper HS)
• No. 12 rated player in the Top Drawer Soccer Top 150 players
• Competed internationally with the US U17 WNT
• 2017 Gatorade Player of the Year in Texas
• ECNL National Championship with FC Dallas
Kira Maguire – Forward/Defender – Hingham, Massachussets (Hingham HS)
• Played club soccer for FC Boston
• Team Captain at Hingham HS
• United Soccer Coaches All-Region selection
Lacey McCormack – Midfielder – Arlington, Virginia (Yorktown HS)
• Played club soccer for Bethesda SC
• Top Drawer Soccer All-Region selection
• First Team All-State selection
• 2018 Conference Player of the Year
Sienna Sandridge – Goalkeeper – West Granby, Connecticut (Granby Memorial HS)
• Played club soccer with CFC United
• Played for the Westminster School
• Connecticut ODP Team Member
Natalia (Talia) Staube – Defender – Atlanta, Georgia (The Westminster Schools)
• No. 6 rated player in the Top Drawer Soccer Top 150 players
• Played club soccer for Tophat SC
• All-America selection and team captain with Tophat SC
• Competed internationally with 2018 US U17 WNT
• U15 and U16 USWNT member
Cayla White – Goalkeeper – Arlington, Virginia (Washington & Lee HS)
• No. 136 rated player in the Top Drawer Soccer Top 150 players
• Competed internationally with the US U17 WNT
• Played club soccer with McClean ECNL team