San Jose State women's soccer adds 3 to recruiting class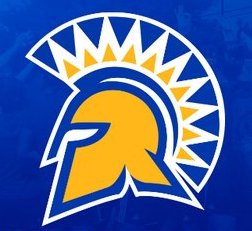 SAN JOSE, Calif. (Via San José State University) – San José State women's soccer added a trio of players to their 2019 signing class as Marjan Haydaree, Alexus Jackson and Alexis Brewah have signed on to play for the Spartans. Head coach Lauren Hanson made the announcement on Wednesday.
Haydaree joins the program after spending two seasons at Diablo Valley College in Pleasant Hill where she was a first team All-Big Eight conference selection after scoring a program-record 28 goals to go with seven assists in 2018-19. Haydaree also tallied eight goals and three assists in her first season in 2017-18.
Prior to her junior college stint, Haydaree stared for four years at Clayton Valley Charter High School in Concord, California. She played 20 combined games from her sophomore to senior year and put up 23 goals and three assists. Haydaree was named a first team all-league selection as a junior and garnered second team honors as a sophomore.
Haydaree also has national playing experience as a member of the Afghanistan National Women's Team. She was selected to play with the team in 2012 at only 13 years old in a friendly match in Qatar and was the youngest member of the squad. Since then she has also played in Sri Lanka, Pakistan, Japan, India and Uzbekistan.
"Marjan is a dynamic attacking player that we had recruited for some time," Hanson said. "She gained valuable experience at the junior college level and look forward to her making an experienced impact for us offensively next fall."
A midfielder from Vallejo, California, Jackson joins the Spartans after a four-year career at American Canyon High School in American Canyon, California, where she was a two-time all-league selection. She tallied 12 goals for her career while also staring as a track and field athlete. Jackson owns the school record in the 400m with a time of 59.38. She also excelled in the classroom and was a three-time SCAC Scholar-Athlete Award winner.
Jackson has also played two seasons as a member of Diablo FC for coach Scott Alexander. In her two seasons, she was named the team captain and leads the team with 17 assists and has the second-most goals with 17.
"Alexus Jackson is a pure student of the game and natural leader," Hanson said. "Because of her knowledge of the game she has the ability to play multiple positions which is always positive for our program. Her passion and love for the game come through every time she steps on the field and we look forward to her bringing this to our program."
Alexis Brewah was also a two-sport star, excelling both on the pitch and the hardwood at Bear Creek High School in Stockton, California. She played four seasons of soccer amassing an incredible total of 103 career goals and was named the San Joaquin Athletic Association's MVP midfielder and all-league in each of her four years.
As a sophomore in 2017, Brewah led her team to their first-ever league title as well as their first playoff win. She finished the season with 23 goals and 22 assists. As a junior, she scored 36 goals and tallied 20 assists in 18 games.
Brewah also stared for the women's basketball team at Bear Creek and led the team to the league title and was named team MVP in her first season.
"Alexis Brewah is a underrated incoming player that will surprise a lot of people," Hanson said. "She is not only athletic, but a clean and technical player with great vision on the ball. We look forward to her untapped potential here at SJSU."
Haydaree will have two years of eligibility remaining while Jackson and Brewah will both begin their careers as true freshmen.