University of Nebraska Omaha men's soccer inks three recruits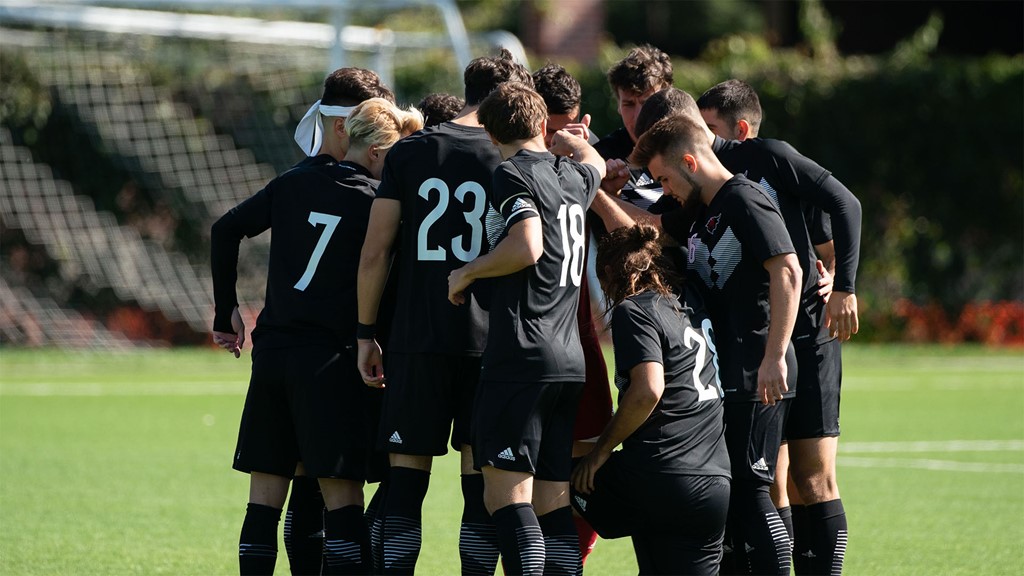 OMAHA, Neb. – University of Nebraska Omaha men's soccer head coach Bob Warming announced the addition of three players to the Maverick program.
All three newcomers are eligible to play for the Mavericks this spring.
Tevin Rochester | Midfielder | Kingston, Jamaica
Rochester joins the Mavericks after two years at Barton Community College. As a freshman, he appeared in 22 matches, making 12 starts and led Barton CC to the national title match with a 21-2-2 overall record. Rochester posted 10 goals, including four game-winning scores while handing out three assists. Prior to Barton CC, he was the leading scorer in the U-20 World Cup Qualifying for Jamaica.
Warming's Words: "While Tevin is new to attending Omaha this January, we have followed him and have liked his game for a long time. In 2018, his team played against his new teammate Hugo Kametani's team in the DI Junior College National Championship. I thought they were the two dominant players on two very good teams. I have to say how I am so proud of Tevin. He had a lot of challenging situations to overcome to get to Omaha and he did it. A lesser man would have given up perhaps. Guys who have been through challenging times and come out stronger on the other side, in my experience, have a lot to give to the team and the world. I'm really excited to have Tevin on our team and know he will continue to grow and develop here. He can change a game in several ways."
Dominik Danis | Defender | Banovce and Bebravou, Slovakia
Danis comes to Omaha after playing in the first league with FK Pohronie. While playing with FK Teplice U19, he helped his team in the league title with a six-point difference over the second-place team. Danis was a member of a squad that led the league in scoring and had the best defense in the league. He led an offense that scored the most goals in the league and finished fourth while playing with AS Trencin U17. Danis started every match and placed fourth at AS Trencin U16.
Warming's Words: "Grant watches hundreds and hundreds of hours of recruiting videos during this unusual recruiting time of coaches not being permitted to go on the road to watch players. He passes the best on to me. We had seen a lot of very good players. Players who could make our team. But Dominik was what we were looking for in the center back position to help this team and provide depth to the position. His qualities, while playing at a very good level were evident. It didn't take many zoom calls to know he was the guy we wanted to join us. Bright, motivated, disciplined and a lot of fun to talk with about anything. He could have signed a pro contract, but came to Omaha to continue his education and be a part of what we are doing. He has some special characteristics that are hard to find.
Cuba Grant | Goalkeeper | Brampton, Ontario
Grant joins the Mavericks after one semester at Coffeyville Community College. Due to COVID-19, Coffeyville's season was pushed back from the fall to spring 2021. Grant led Woodbridge SC to the Ontario Cup title and placed second at Nationals, conceding only one goal in the entire Nationals tournament.  He was also a member of Team Ontario U-21 and trained with the Canadian men's national team in 2018.
Warming's Words: "We were one of, if not the only, Division I program with only two goalkeepers in the fall. We knew we needed another goalkeeper, but he had to be a great fit and great person to come in and compete with Jeremy and Harrison, both of whom we like and like how they train. We are grateful to Cuba's junior college coach and to our long-time contacts in Toronto for helping us find exactly what we were looking for in a goalkeeper and person. Cuba is a great story and has a big upside and the self-discipline and determination and personality to achieve great things."