Maryland men's soccer adds Jake Pace as assistant coach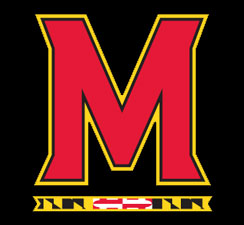 COLLEGE PARK, Md. (Via University of Maryland) – University of Maryland men's soccer head coach Sasho Cirovski announced the hiring of Jake Pace as assistant coach Monday afternoon. Pace had previously served as Maryland's director of operations for the past four seasons after starring as a player in College Park.
"I am very excited to promote Jake Pace to assistant coach," Cirovski said. "Jake has been an outstanding director of operations for our program for the past four years. He is fully prepared and very enthused to transition into collegiate coaching and I am confident that he will do a tremendous job in all facets of the job. He was an outstanding leader and player for us who was truly loved by all of his teammates and our fans. Our players are thrilled for Jake and I know all of our Maryland soccer community will be very happy to welcome him into his new role."
Pace played for Cirovski from 2009-2013, helping Maryland win back-to-back ACC Championship and helping the Terps advance to the College Cup in 2012 and 2013. For his career, Pace scored 13 goals including six in his senior campaign. He was an All-ACC Academic selection.
+READ: Forty-six players selected in first two rounds of MLS SuperDraft
"I am extremely humbled, honored and excited to join the coaching staff at my beloved Maryland," Pace said. "As a player I truly appreciated the effort the coaches put into making my experience absolutely incredible. As the director of operations, I marveled at all of the behind the scenes programming the coaches invested each day that gave life to our mantra of 'building champions, pursuing championships'. I became inspired to be a coach and can't wait to both recruit and develop the next generation of Maryland soccer student-athletes. Sasho has been my mentor throughout my nine-year association with this program and I want to thank him for this great opportunity."
As director of operations, Pace played a major role in many facets of Maryland's program, including the Terps' budget, fundraising and travel logistics. From 2012-2016 as both a player and staff member, Pace helped Maryland win five consecutive conference tournament championships. Maryland's record during Pace's time with the program is 138-35-29.
A Maryland native, Pace graduated from Maryland with a bachelor's degree in kinesiology and recently received his MBA from UMUC. He is a fourth generation Terp.