Forty-four Development Academy alums selected in MLS SuperDraft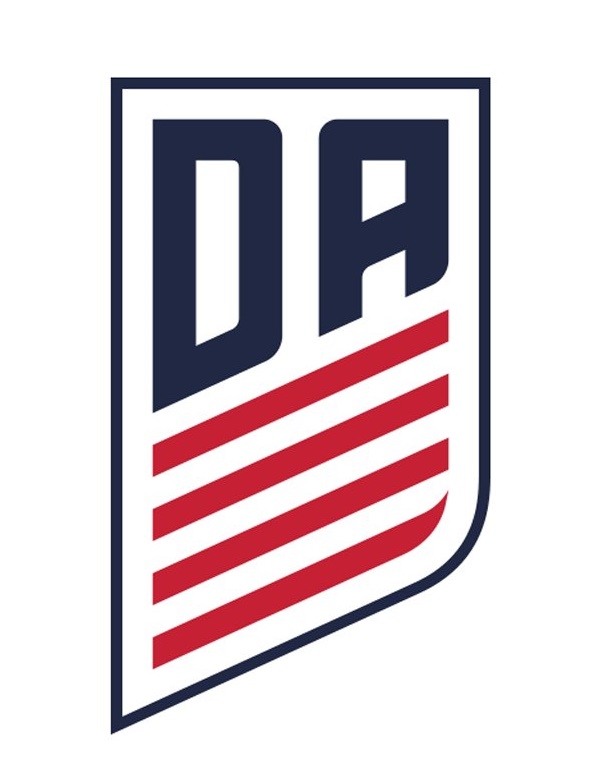 Of the 220 players eligible for selection in the 2018 MLS Super Draft, 44 of the 81 overall picks selected spent at least one season playing for a U.S. Soccer Development Academy club along their pathway to the professional level.
During rounds one and two of the 2018 MLS Super Draft, broadcasted live from the Philadelphia Convention Center, 27 of the 46 players selected collectively spent 78 seasons in the Academy.
Round One
The first DA product to come off the board didn't have to wait long when the LA Galaxy selected Tomas Hilliard second overall. The former Stanford Cardinal played four seasons in the Academy with Charlotte Soccer Academy from 2010-2014 and collected South Conference Starting XI honors in 2012. A three-time NCAA national champion, the defender collected 13 collegiate goals in 87 appearances.
Named the Big Ten Conference Offensive Player of the Year as a senior at Wisconsin, forward Chris Mueller was selected sixth overall by Orlando City SC. Mueller played three seasons with Sockers FC (Chicago, Ill.) from 2011-2014.
+READ: Sporting KC signs Matt Lewis as club's 8th Homegrown Player
Next up was former Players Development Academy and New York Red Bulls Academy forward Mason Toye, who was taken by Minnesota United FC via a trade with Montreal Impact.
Two picks later, former St. Louis Scott Gallagher Missouri (now St Louis FC) defender Mark Segbers went ninth overall to the New England Revolution. In his time with SLSG, Segbers tallied three Central Conference Starting XI selections: 2011, 2012, 2013. Attending his first ever MLS Super Draft as a head coach, former U.S. Men's National Team goalkeeper and U-19 Men's National Team coach Brad Friedel was especially pleased with the Revolution's selection of Segbers.
Round Two
In the second round of the 2018 MLS Super Draft, more than half of the 23 picks have ties to the Academy.
From selections 25-27, three straight Academy players were taken: Alan Winn (Solar Chelsea SC) to Colorado Rapids, Lucas Stauffer (Shattuck-St. Mary's) to Vancouver Whitecaps, and Frantzdy Pierrot (Seacoast United) also to the Rapids. Winn took home Central Conference Player of the Year honors in 2012 and repeated the feat in 2014. Fellow draftee Pierrot was named to the 2012 Central Conference Starting XI during his first of six seasons with Seacoast United.
Former Portland Timbers Academy player Niko De Vera taken by the New York Red Bulls at 31, followed by Shattuck-St. Mary's second Academy draftee at pick number 33 when Real Salt Lake took 2014 East Conference Starting XI award winner Ricky Lopez-Espin. Next up, FC Dallas took Georgetown midfielder and two-time Development Academy National Champion Christopher Lema, who spent four seasons with New York Red Bulls' Academy.
+READ: Portland Timbers sign Foster Langsdorf as MLS Homegrown Player
Maryland forward Gordon Wild, who spent four seasons in the Academy, was taken 37th overall by Atlanta United FC. Slots 39-41 saw another trio of players with time in the Academy taken by New York Red Bulls, LA Galaxy, and Minnesota United in Tom Barlow (St. Louis Scott Gallagher Missouri), Drew Skundrich (PA Classics), and Xavier Gomez (Sockers FC), repsectively.
The final three Academy players taken on Day 1 came in at picks 43, 44 and 46. Houston took FC Boston Bolts Alum Mac Steeves with its second draft pick of the day, followed by another Bethesda-Olney 2014 East Conference Starting XI and National Champion runner up in Maryland midfielder Jake Rozhansky. Former Crew SC Academy Wolves goalkeeper Drew Shepherd was chosen by Toronto FC with the 46th overall pick to close out the round.
Rounds Three and Four
Rounds three and four of the 2018 MLS Super Draft, which took place via conference call, saw 17 Academy Alums become professional players, who combined for 43 seasons spent developing in the Academy.
Pick
MLS Club
Player
Pos.
College
Academy Club
Seasons
ROUND 1
2
LA Galaxy
Tomas Hilliard-Arce
D
Stanford
Charlotte Soccer Academy
4
6
Orlando City SC
Christopher Mueller
F
Wisconsin
Sockers FC Chicago
3
7
Minnesota United FC
Mason Toye
F
Indiana
New York Red Bulls; PDA
2
9
New England Revolution
Mark Segbers
D
Wisconsin
St. Louis Scott Gallagher Missouri
4
11
FC Dallas
Ema Twumasi
M
Wake Forest
Oakwood Soccer Club
1
13
Sporting Kansas City
Eric Dick
GK
Butler
Indiana Fire Academy
1
14
Atlanta United FC
Jon Gallagher
M
Notre Dame
Beachside SC
1
15
Minnesota United FC
Wyatt Omsberg
D
Dartmouth
Seacoast United
1
16
New York Red Bulls
Brian White
F
Duke
PDA
3
17
Vancouver Whitecaps FC
Justin Fiddes
D
Washington
San Diego Surf
2
18
Sporting Kansas City
Graham Smith
D
Univ. of Denver
Real Colorado
4
19
New York City FC
Jefferson Caldwell
GK
Virginia
North Carolina Fusion
4
20
Houston Dynamo
Michael Nelson
GK
SMU
Lonestar SC Academy
2
23
Minnesota United FC
Carter Manley
D
Duke
Bethesda-Olney
1
ROUND 2
25
Colorado Rapids
Alan Winn
M
North Carolina
Solar Chelsea SC
3
26
Vancouver Whitecaps FC
Lucas Stauffer
D
Creighton
Shattuck-St. Mary's
3
27
Colorado Rapids
Frantzdy Pierrot
F
Coastal Carolina
Seacoast United
6
31
New York Red Bulls
Niko De Vera
D
Akron
Portland Timbers
2
33
Real Salt Lake
Ricky Lopez-Espin
F
Creighton
Shattuck-Saint Mary's
4
34
FC Dallas
Christopher Lema
M
Georgetown
New York Red Bulls
4
37
Atlanta United FC
Gordon Wild
F
Maryland
Seacoast United
4
39
New York Red Bulls
Tom Barlow
F
Wisconsin
St. Louis Scott Gallagher Missouri
5
40
LA Galaxy
Drew Skundrich
M
Stanford
PA Classics
4
41
Minnesota United FC
Xavier Gomez
M
Nebraska
Sockers FC
3
43
Houston Dynamo
Mac Steeves
F
Providence
FC Boston Bolts
4
44
Columbus Crew SC
Jake Rozhansky
M
Maryland
Bethesda-Olney
1
46
Toronto FC
Drew Shepherd
GK
Western Michigan
Crew SC Academy Wolves
2
ROUND 3
48
LA Galaxy
Nate Shultz
D
Akron
Internationals
2
52
New York City FC
Alex Bumpus
D
Kentucky
Crew SC Academy
3
53
Montreal Impact
Ken Krolicki
M
Michigan State
Crew SC Academy
2
54
Philadelphia Union
Mike Catalano
M
Wisconsin
Chicago Fire
4
57
FC Dallas
Amer Sasivarevic
M
Grand Canyon
Real Salt Lake AZ
1
59
Houston Dynamo
Pablo Aguilar
M
Virginia
IMG Academy
4
61
Portland Timbers
Caleb Duvernay
D
NC State
Capital Area RailHawks
3
66
Houston Dynamo
Sheldon Sullivan
D
Virginia
McLean Youth Soccer
2
ROUND 4
70
Atlanta United FC
Paul Christensen
GK
Univ. of Portland
Seattle Sounders FC
3
72
Colorado Rapids
Brian Iloski
M
UCLA
San Diego Surf; LA Galaxy
3
77
Philadelphia Union
Matt Danilack
M
Dartmouth
Potomac
3
80
FC Dallas
Noah Franke
D
Creighton
Orlando City SC
2
82
Sporting Kansas City
Wilfred Williams
D
Oakland Univ.
FC Dallas
1
83
New York Red Bulls
Jared Stroud
M
Colgate
PDA
2
84
Chicago Fire
Josh Morton
D
California
San Jose Earthquakes
2
89
Houston Dynamo
Manny Padilla
D
San Francisco
LA Galaxy
4
92
Toronto FC
Ben White
D
Gonzaga
Portland Timbers
2
In total, the 44 draft picks with ties to the U.S. Soccer Development Academy combined to average 2.75 seasons in the Academy.