University of Central Florida men's soccer signs two local standouts from Montverde Academy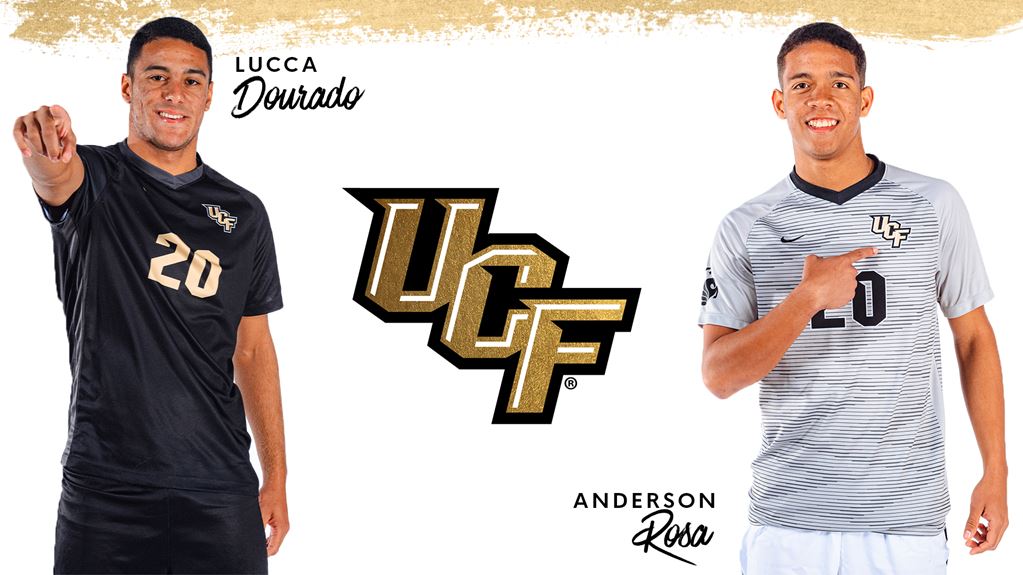 ORLANDO, Fla. – The University of Central Florida men's soccer team has added two newcomers from Montverde Academy for the 2020 season as Lucca Dourado and Anderson Rosa have signed on with the Knights.
Dourado joins the Black and Gold as a talented forward that can play either striker or winger. He won the golden boot his senior season with Montverde and was named the best player on the team his junior season. He intends to be involved in the Sports Business Management program in his time at UCF.
Rosa is a defender who rapidly progressed in his four seasons with Montverde and was named the Most Improved Player of SIMA Gold in his sophomore season. He is also interested in the Sports Business Management program at UCF. Rosa chose to join the Knights because he feels that he can succeed both athletically and academically.
Dourado and Rosa helped lead Montverde Academy to an impressive 21-4-1 mark this season and a record of 56-9-6 over the last three campaigns. The academy has a rich history that not only includes success on the high school pitch but in the pros as well. Montverde has sent seven players to the MLS and 13 to the USL. The academy has sent a total of 37 players to pro leagues around the world.
UCF continues to lay pipelines to local areas around campus. Dourado and Rosa will join Jeremy Di Lallo and Matt Douglass as recent signees from Montverde Academy. The Knights added Brennon Neff, Owen Guske and Tyler Lavigne from the Orlando City Development Academy on National Signing Day, bringing the total number of freshman recruits to five for the 2020 season.
The two newest Knights are of Brazilian decent, with Dourado hailing from Sao Paulo and Rosa growing up in Bahia. The pair brings the total number of Brazilian-born players to four. As of right now, the 2020 roster will have 13 players from North America and 16 from across the globe when the fall season begins.
UP NEXT
The Knights will begin their Florida Cup spring schedule as they host Jacksonville this Saturday at 6 p.m.
FOLLOW THE KNIGHTS
Follow UCF Men's Soccer on social media on Facebook (/UCFMensSoccer), Twitter (@UCF_MSoccer) and Instagram (@UCF.MSoccer).