UMass men's soccer adds 7 student-athletes to roster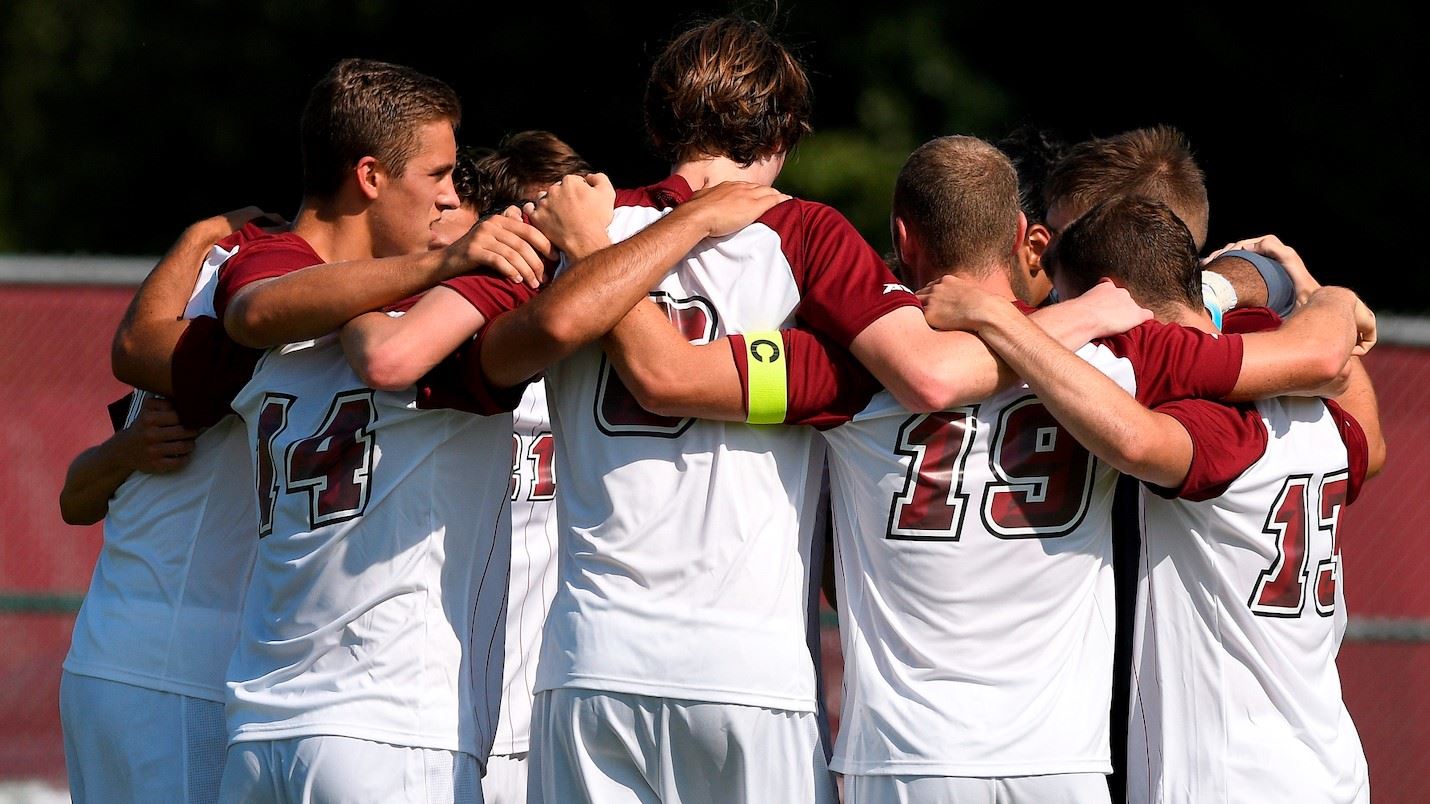 AMHERST, Mass. – University of Massachusetts head men's soccer coach Fran O'Leary announced the signings of seven student-athletes to the Minuteman roster on Monday afternoon.
The class features players from five different states and includes a pair of transfers to go along with five collegiate newcomers.
"We are delighted to welcome our incoming class to the University of Massachusetts," said O'Leary. "Special thanks to our Associate Head Coach Ben Brewster and Assistant Coach Ryan Hulin­gs for their tireless efforts in helping bring this talented group to UMass. It is a class with great potential. The challenge now for each of the lads is to display a level of maturity and work ethic that will help turn their potential into productivity. We are excited to welcome them to our team and look forward to seeing them on the playing field."
Filippo Begliardi Ghidini (Ravenna, Italy) joins the Minutemen as a transfer from Merrimack, where he led the Warriors in goals the last three seasons while picking up all-East region second-team honors in 2017. The forward put home 20 goals and dished out seven assists in 52 games at Merrimack as he was named to the all-conference team twice after earned all-rookie team honors as a freshman. Begliardi Ghidini played club ball with USD Classe in Italy, helping the team to a promotion into the fourth tier.
Jack Englebert (Claremont, Calif.) was named the Palomares League MVP as a senior at Claremont High School, dishing out four assists while scoring seven goals in his senior season. The team captain was tabbed a First-Team All-Palomares League selection twice. Englebert was a three-year team captain for the Legends FC of the ECNL, earning all-conference team honors while scoring 18 goals to go along with 14 assists in his three seasons.
Alec Hughes (Glastonbury, Conn.) scored 29 goals as a senior and 62 in his career at Glastonbury High School on his way to earning all-state, all-New England and all-conference honors. The forward was named the Gametime Connecticut Player of the Year to go along with three all-conference selections at Glastonbury. Hughes also played club ball with FSA FC of the ENCL, putting home 23 goals in 18 ENCL games during 2018-19.
Ryan Kim (San Ramon, Calif.) comes to Amherst from the Darlington School in Rome, Georgia, where he was named the Darlington School Soccer Academy Young Player of the Year in 2018 and the U17 MVP in 2019. Kim scored seven goals and dished out 10 assists in 2019-20 after scoring 13 to go along with 12 assists the year prior in 2018-19. The center midfielder previously trained with Crystal Palace of the Premier League along with teams from the K-League and Segunda División.
Ben Shepherd (Highlands Ranch, Colo.) joins the Minutemen by way of New Mexico and most recently Regis University, where he recorded 16 points in 18 games a season ago. Shepherd put in four goals and dished out eight assists last season on his way to earning United Soccer Coaches All-South Central Region First-Team, RMAC First-Team and RMAC All-Tournament Team selections.
Mike Willis (Longmeadow, Mass.) was a two-time first-team all-state selection at Longmeadow High School, helping the Lancers to a 2019 Massachusetts D1 State Championship in his final season. Willis finished his high school career with 97 points, scoring 56 goals and dishing out 41 assists in four years on his way to eventually earning a First-Team All-New England selection while being tabbed the 2019 Western Massachusetts Officials D1 MVP.
Nick Zielonka (Wallington, N.J.) was a three-time NJIC Meadowlands MVP at Wallington, where he finished his career with 116 goals to go along with 104 assists. Zielonka earned First-Team All-New Jersey honors twice to go along with three all-league and all-county honors while also being named to the United Soccer Coaches All-Region Team. The forward and midfielder was named to the Northjersey.com All-Decade First-Team and was a three-time nominee for the North Jersey Player of the Year award. Zielonka played club ball with the NJ Stallions Juve 02 squad and was the 2019 National League second top-scorer.
For complete coverage of the UMass men's soccer team, follow the Minutemen on Twitter, Instagram and Facebook at @UMassMSoccer and online at www.UMassAthletics.com.