UCF women's soccer team inks four class of 2023 recruits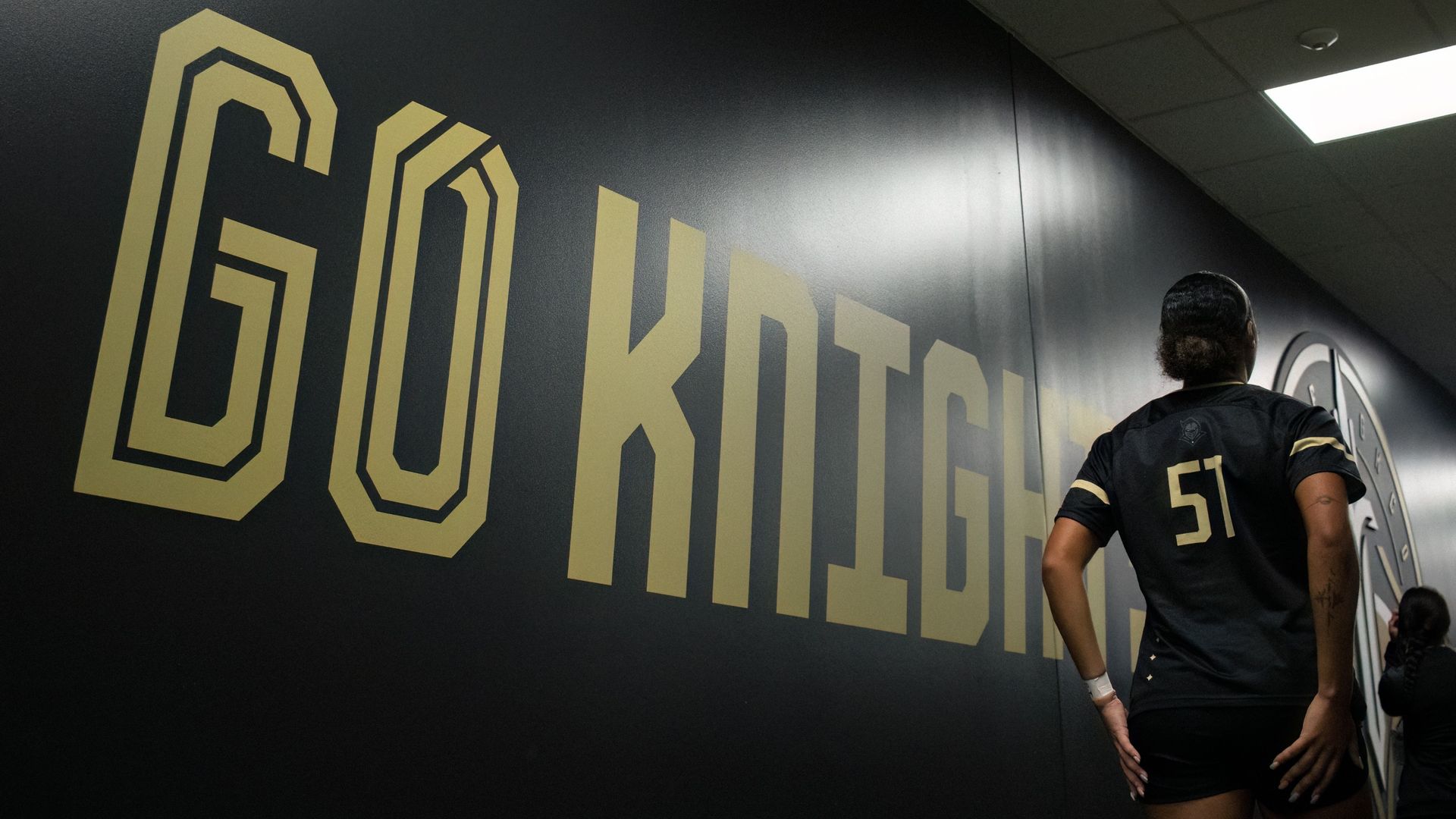 ORLANDO – The University of Central Florida (UCF) women's soccer team continues its growing culture and recruiting prowess within the state of Florida and abroad as head coach Tiffany Roberts Sahaydak announced the program's 2023 class. Four impressive prospects will join the Knights ahead of their inaugural season in the Big 12.
"The new group is made of tremendous student-athletes who will add to our positive and competitive culture," said Roberts Sahaydak. All four recruits credited their decision to the culture present in the program and the positive influence of the staff and university.
Three outfield players have officially signed today, all giving the squad much-needed reinforcements in both depth and ability following an exodus of seniors following the eventual conclusion of the 2022 season.
Jalen Haas
Forward/Defender | Lake Nona High School | Orlando, Florida | Health Sciences
Jalen Haas stays local, arriving at UCF from Lake Nona High School just 20 miles from campus. Haas is to become a four-year feature on the school's women's soccer team this spring, along with her inclusion in the Orlando City Youth Soccer squads. Her breakout junior season was honored with a selection to the All-Metro team and the school's MVP honor.
Haas possesses a strong vision for the game, having great dribbling and passing ability, allowing her to play both as an outside-back and more forward, attacking winger. "I've grown up in the UCF environment my entire life and fell in love with the culture and coaching staff," said the newcomer on her decision.
Natalia Ballinas
Defender/Midfielder/Forward | Cypress Bay High School | Weston, Florida | Kinesiology
The Texas native joins UCF from Weston FC and Florida United SC, located near her hometown of Weston, Florida, where she attends Cypress Bay High School. Her two years apart on the Cypress Bay women's team saw Ballinas named to the Sun Sentinel second team and the Broward all-county team, along with two FHSAA state championship appearances.
While a part of the Florida United 2005 Girls Academy, she has won multiple youth championships. Ballinas is a complete all-around threat; her outstanding field vision and defensive ability make her a strong midfielder but can also advance into a more attacking position with the ball at her feet. On the decision to come to UCF, Ballinas said "the school provides me with all the resources to succeed in a great environment."
Lillian Nava
Forward | Westminster Academy | Fort Lauderdale, Florida | Business Marketing
Nova is a true forward from Westminster Academy in her hometown of Fort Lauderdale. She's accumulated a remarkable resume in her three years at the varsity level thus far, scoring 68 goals over 35 matches played, averaging just under two goals per game. With the golden boot comes the recognition as she has been named to the all-county team in each season.
Nova has a scorer's awareness in the box, knowing when to pounce with her elite finishing. She comes from an athletic family; her older sister, Jessica, is a two-time national champion in swimming at the University of Virginia. Along with her skills on the pitch, Nova also medaled twice in Track and Field at the state level in both the 4×400 and 4×100. "It had everything I was looking for in a school to continue my athletic career, I love the campus and the culture within the team," Nova said on the program.
In addition to the three Florida-based recruits, UCF adds another exciting goalkeeper from Central America.
Genesis Gianna Perez Watson
Goalkeeper | Montverde Academy | San Jose, Costa Rica | Business Management
Perez Watson brings international experience with the Costa Rica U17, U20, and National Team to Orlando. She is set to begin her first season with Montverde Academy in Montverde, Florida this winter. Perez Watson started all three matches for the U20 squad in the world cup, hosted in Costa Rica.
At just 17, her international experience is telling of the ability she possesses between the posts. She will join a program that has continued to produce some of the best goalkeepers in College Soccer. Perez Watson mentioned the "values" within the team and staff as to why she chose the Knights to continue her development.
On paper, UCF has added four players that cover all four aspects of the game yet also the ability to express flexibility within the parameters of the lineup. Roberts Sahaydak mentioned the importance, adding, "The three outfield players can play multiple positions which will help deepen our roster for next season; we've also added another incredible goalkeeper, all having a ton of potential."