UCF men's soccer team welcomes five newcomers for Spring 2022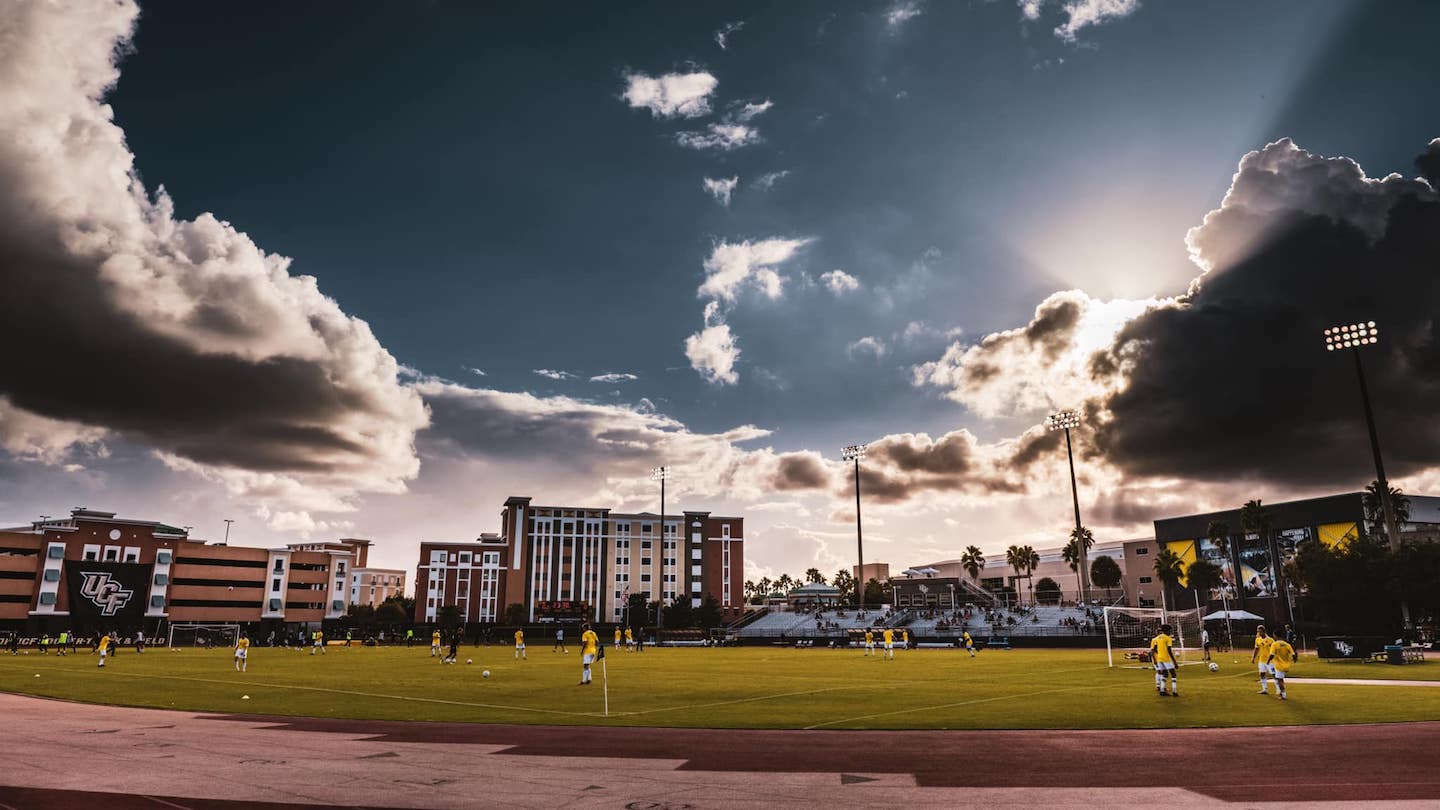 ORLANDO, Fla. – The University of Central Florida men's soccer team has added five newcomers to the roster ahead of the 2022 spring season.
"We are excited to welcome our incoming class for the spring of 2022," said head coach Scott Calabrese. "We feel that it's a talented and exciting group. They have already begun to put in the work this semester and these five are adapting quickly."
In total, the Knights will welcome two defenders, two midfielders and a forward this semester. The new members of the Black and Gold hail from all over the world, ranging from here in United States to across the Atlantic Ocean.
Timothy Arias and Brandon Calderon are both defenders who come to UCF from Alajuela, Costa Rica. The two additions brings the Knights' total number of Costa Ricans on the roster to five.
Arias has been a part of multiple championship clubs, winning titles with Liga Deportiva Alajuelense, Asociacion Deportiva Carmelita and the U-15 Costa Rica National Team. The Bri-Bri College graduate was the youngest player to make his professional debut in the second division of Costa Rica. In addition to being a star on the pitch, Arias also participated in track. He intends to major in data science at UCF.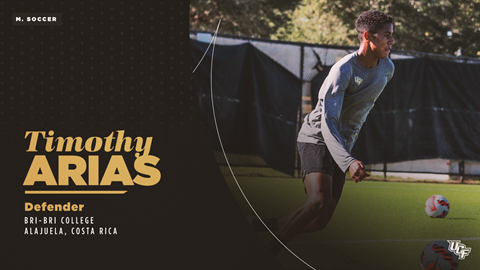 Calderon played alongside Arias on a pair of championship teams, hoisting a title with the U-15 Costa Rica National Team and Asociacion Deportiva Carmelita. The Santa Teresa High School graduate has been a captain of the Costa Rica National Team at the U-15, U-17 and U-20 levels. Just like Arias, Calderon also participated in track along with soccer. He intends to major in industrial engineering while at UCF.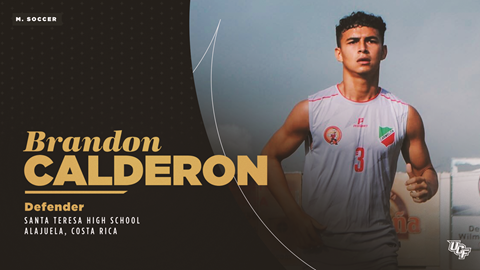 Oscar Hough is one of two midfielders joining the Knights, and the tallest of this round of recruits, standing at 6 ft. 1 in. Hough is a native of Wellington, New Zealand and a graduate of Wellington College. He was a part of the U-20 New Zealand Men's Training Squad and was a 2019 Central League Champion. He was named the U20 Player of the Year in 2020.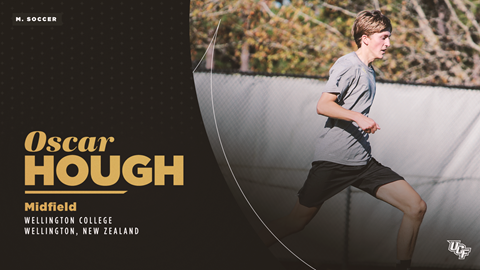 The other midfielder who will be rocking the Black and Gold beginning this semester is Ousmane Ba. The Oregon State transfer is originally from Senegal and was a member of their U-17 and U-20 national teams. Ba played in three matches over the course of two seasons at Oregon State and intends to major in public health as a Knight.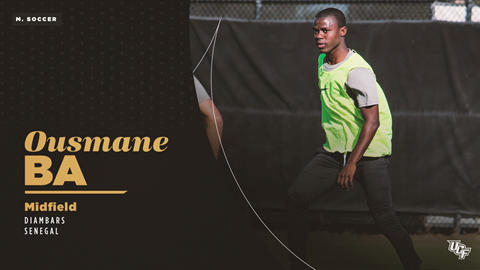 Junior Trucillo rounds out the 2022 spring additions as the only forward added to the roster. The Tega Cay, South Carolina native is a graduate of Fort Mill High School and finished in the top eight percent of his graduating class. He is working to earn a degree in computer science at UCF.  Instead of playing soccer for his high school, Trucillo was a member of the Charlotte Soccer Academy under the direction of Steve Gummer. He scored 21 goals in his senior season and was listed as one of TopDrawer Soccer's ECNL National Showcase Best XI. He tallied 17 goals in his junior season and 10 in his sophomore campaign. His freshman year saw him finish as a top 10 goal scorer in the country in the USSDA with 23 goals and attended three U.S. youth national team camps.