UAB hires Lisa Mann to lead women's soccer program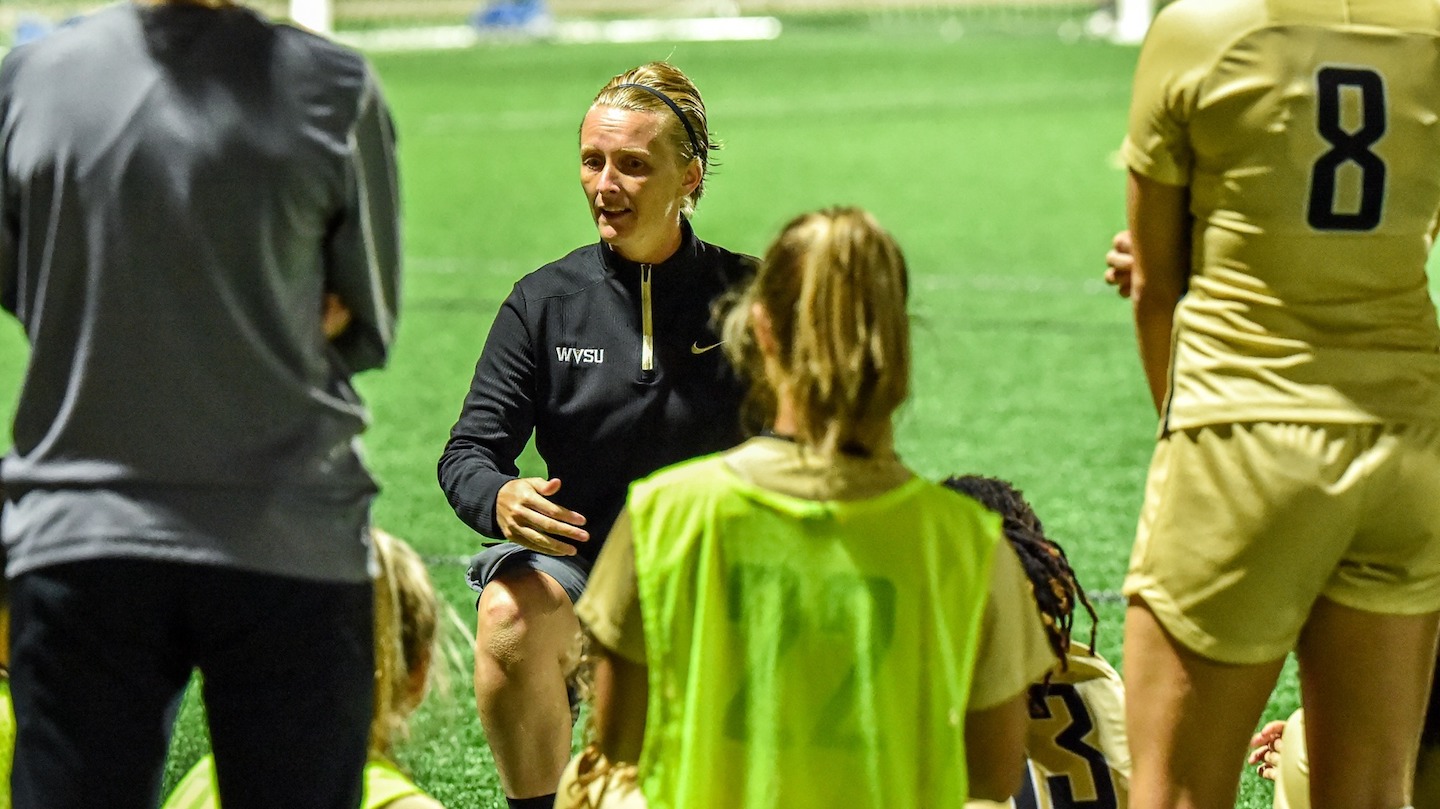 BIRMINGHAM – UAB Director of Athletics Mark Ingram has named Lisa Mann the fourth UAB Women's Soccer head coach in program history.
"I would like to thank our search committee for doing such a terrific job in identifying candidates for our head coaching vacancy in women's soccer," Ingram said. "Their hard work, along with the progress we've made in the last six years yielded a tremendous group of candidates with a significant amount of experience.
"Based on the interest we've had in the opening, we are beyond thrilled to name Lisa Mann as our next head coach. The positive feedback we have received from others in the soccer community was exactly what we expected. Lisa brings several years of head coaching experience with her, as she begins preparing our team for the American Athletic Conference. Our staff and I look forward to an exciting new era of UAB women's soccer.
Mann arrives in the Magic City after spending the last four seasons as the head coach at West Virginia State University where she led the Yellow Jackets to a 40-15-4 record, a Mountain East Conference championship, and a berth in the NCAA Division II Tournament.
She started the program at West Virginia State in 2019, leading the Yellow Jackets to a 10-1-0 record. West Virginia State officially joined the MEC and finished third during the COVID shortened 2020 season. In WVSU's first full NCAA season in 2021, Mann led the team to 11 victories and a No. 9 ranking in the NCAA Atlantic Region. This past season, Mann guided the Yellow Jackets to a 17-3-2 overall record, the MEC South Division title going 13-1-2 and a berth in the NCAA Regional Semifinal round.
Prior to taking the reigns at West Virginia State, Mann was an assistant coach at Louisiana for three seasons (2016-18).
Mann's other coaching experience includes being the head coach at NCAA Division II Spring Hill College, head coach at Presbyterian Christian High School (Miss.), assistant coach at William Carey University, and head coach at Giles County High School (Tenn.). She also has extensive experience coaching club teams in West Virginia, Tennessee, Mississippi and Louisiana.
A native of Newcastle, England, Mann played collegiately at Martin Methodist College in Pulaski, Tenn., where she helped the RedHawks to an overall record of 81-10-3. MMC claimed four consecutive TransSouth Conference titles (2005-08), two NAIA regional championships and a pair of NAIA national titles (2005, 2007).
While at MMC, she was a two-time First Team All-Conference selection, and a Second Team All-America performer as a senior. Mann was the Region XI Player of the Year and was named to the First Team NAIA All-America squad as a junior in 2007. Both national championship teams at MMC were inducted into the school's Hall of Fame in 2015.
Mann received a B.S. in Physical Education in 2009 from Martin Methodist and a master's degree in Counseling/Psychology in 2013 from William Carey.