Mike Lynch elected to United Soccer Coaches Board of Directors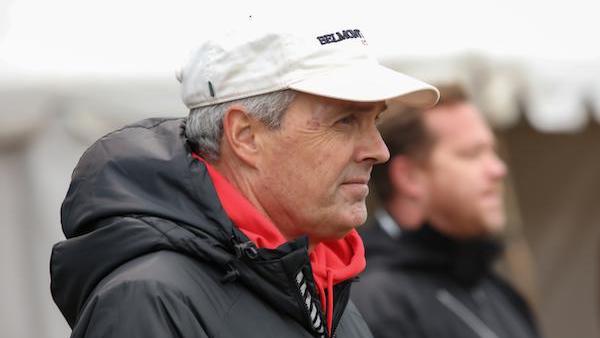 Philadelphia, Pa. – Belmont Abbey College women's soccer head coach Mike Lynch has been elected to the United Soccer Coaches Board of Directors.
Lynch will serve a six-year term on the United Soccer Coaches Board of Directors. He will hold the title of Vice President for four years, before serving one year each as President and Immediate Past President.
"First, I want to express my respect and support to both Kendall Reyes and Sarah Dwyer Shick for their commitment to United Soccer Coaches," said Lynch. "I also want to thank Rusty Oglesby of the Board nomination committee for his leadership and transparency of the election process. Soccer is our passion. Coaching is our profession. United Soccer Coaches is our professional association, the preeminent soccer coaching association in the world. I am honored and eager to serve our players, our coaches, and our game. Special thanks again to the membership for their support."
A United Soccer Coaches Member since 2003, Lynch has served as Chair of the Faith-Based Coaches Community and is the current women's soccer coach at Belmont Abbey College. Since first being appointed as head coach in June of 2011, he has become Belmont Abbey's all-time wins leader.
Lynch has held head coaching stints at Nebraska Wesleyan and Truman State, in addition to holding an assistant coaching position at the United States Air Force Academy. Lynch played college soccer at the Air Force Academy, earning all-league and all-region accolades. He earned the US Soccer Federation A License in 1992 and the United Soccer Coaches (formerly NSCAA) Premier Diploma in 2010.
Lynch has been heavily involved in youth soccer since 1985, coaching Olympic Development Program (ODP) and select club soccer teams in Ohio, Colorado, Missouri, Nebraska, and North Carolina. Lynch's club teams won the 1997 Colorado U-18 girls and 2010 Nebraska U-13 boys state championships. His 2010 U-13 Boys team also won the Region II Fair Play award at the regional championships recognizing coach, player and parent sportsmanship.
????Lynch will officially join the Board of Directors on Sunday, Jan. 15, 2023, at the United Soccer Coaches Convention in Philadelphia.
The United Soccer Coaches Board of Directors is led by the following 11 members of the association, including six individuals elected by the membership, four at-large representatives appointed by the President and the Advocacy Council Chair.
As of Sunday, the Board of Directors will consist of the following individuals:
Immediate Past President: Ashlee Fontes-Comber
President: Dr. David Carr
First Vice President: Rusty Oglesby
Second Vice President: Heather Dyche
Third Vice President: Dr. Doug Williamson
Fourth Vice President:
At-Large Representative: Eden Brown Gaines
At-Large Representative: Haroot Hakopian
At-Large Representative: Greg Hubbard
At-Large Representative: Dr. Nefertiti Walker
Coaches Community Chair: Dan Woog
In addition, United Soccer Coaches CEO Geoff VanDeusen is a non-voting member of the Board of Directors.