U.S. Youth National Team Regional ID Centers continue this fall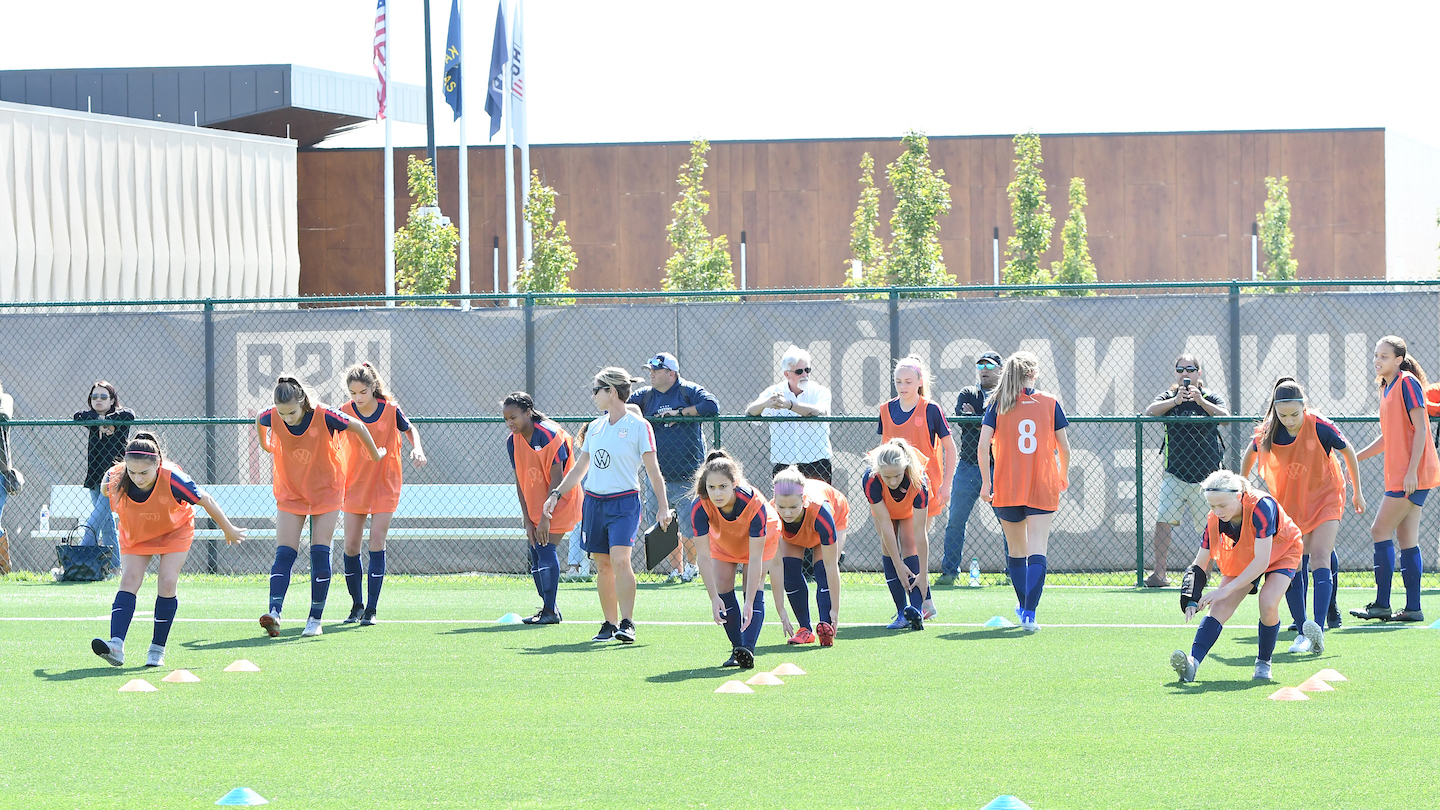 CHICAGO – After a successful launch earlier this year, U.S. Youth National Team Regional Identification Centers are returning to the field this fall, to continue building the YNT player pool across the country. From March to June, U.S. Soccer hosted 17 ID Centers nationwide, evaluating nearly 1,000 of the country's top players.
The ID Centers serve to expand the YNT player pool, gathering top young male and female players in a competitive environment designed to challenge them against other elite talents and introduce U.S. Soccer principles of play. U.S. Soccer Talent Identification identifies and selects players for the ID Centers. The events are run by Talent ID Directors and Managers, YNT coaches and YNT Network Scouts.
"Our Talent ID Managers, scouts and YNT Coaches are very happy to continue the YNT Regional ID Centers this fall and re-engage with players on the field," said Mirelle van Rijbroek, Girls' Director of Talent Identification. "The Regional YNT ID Centers are a key strategy to help us expand our YNT player pools. They're a great opportunity to bring together each region's top talents and see them play in a highly competitive session. It's a challenging and inspiring environment that replicates the YNT environment and conditions and is a valuable chance to introduce YNT principles of play."
The first set of fall ID Centers were held this week in Dallas for girls and in Philadelphia for boys. In September, boys' events are scheduled in Los Angeles, New York, Austin, Texas, Tampa, Fla. and Northern California. Girls' events are set for New York, Los Angeles, Indianapolis, Ind. and Northern California.
"Our Talent ID Managers, YNT Coaches and scouts finished the spring ID Centers feeling very excited about the future after working with so many high potential players, so we've been looking forward to scheduling these opportunities again," said Tony Lepore, Boys' Director of Talent Identification. "The ID Centers are an important part of our YNT scouting, along with assessing players' potential in their own club environment, and these events will help us build and expand our player pools for upcoming YNT camps as well as the future success of our senior National Teams."
The ID Centers follow U.S. Soccer's strict COVID-19 safety protocols are held with the approval of the Federation's Chief Medical Officer and COVID-19 task force.
The events take place in centralized, strategically selected markets across the country, bringing together potential YNT players from within driving distance. Each ID Center includes a morning and afternoon session with roughly 30 players each.
Before the players take the field, Talent ID Managers and YNT coaches lead virtual meetings with players, parents and staff to review technical objectives and safety protocols and to help participants prepare for the sessions. YNT Regional ID Centers only take place at outdoor training facilities and all sessions are closed to the public, with no spectators allowed.