U.S. U-23 Women's National Team falls 3-0 to Orlando Pride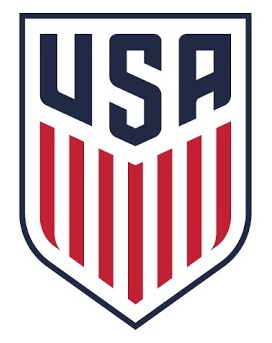 ORLANDO, Florida (Via U.S. Soccer) – The U.S. Under-23 Women's National Team fell 3-0 to the Orlando Pride during its training camp in Florida.
U.S. Women's National Team pool player Kristen Edmonds scored the first two goals in the first half and Jasmyne Spencer added a third in the 72nd minute.
Edmonds opened the scoring in the 12th minute, stepping in to intercept a pass from a U.S. defender and taking the ball in alone for the goal. In the 25th minute, Edmonds collected a long ball from Steph Catley that was played on with a creative flick from rookie Danica Evans and then scored her second of the game.
Spencer finished the scoring when she fired in Edmonds' cross from the left, Catley created the play with another well-placed long ball, picking out Edmonds running down the line.
The U-23 WNT will next get together for a summer trip to Sweden in June.
-U.S. Under-23 Women's National Team Match Report-
Match: United States U-23 WNT vs. Orlando Pride
Date: April 7, 2017
Competition: Exhibition
Venue: Sylvan Lake Park, Sanford, Fla.
Weather: 75 degrees; sunny with breeze
Scoring Summary:   1          2          F    
USA                             0          0         0
ORL 2         1         3
ORL – Kristen Edmonds                     19th minute
ORL – Kristen Edmonds                     25
ORL – Jasmyne Spencer                   72
Lineups:
USA: Cassie Miller, Zoey Goralski (Malia Berkely, 65), Alana Cook (Taylor Otto, 46), Kristen Cardano (Shannon Horgan, 58), Tegan McGrady, Hannah Diaz (Sarah Leubbert, 46), Ani Sarkisian (Sarina Bolden, 46), Brianna Pinto, Megan Buckingham (Chloe Williams, 63), Kristina Fisher (Rachel Corboz, 65), Savannah McCaskill (Hailey Skolmoski, 73)
Subs not used: Arielle Schechtman
Head Coach: BJ Snow
ORL: 19-Aubrey Bledsoe (Hannah Seabert, 76); 4-Jamia Fields, 14-Alanna Kennedy, 3-Toni Pressley (5-Laura Alleway, 46), 7-Steph Catley (Jordan O'Brien, 76); 18-Maddy Evans (Nickolette Driesse, 66), 12-Kristen Edmonds, 17-Dani Weatherholt (Carol Rodrigues, 76); 22-Christina Burkenroad (2-Cami Levin, 66), Danica Evans, 23-Jasmyne Spencer
Head Coach: Tom Sermanni
Stats Summary: USA / ORL
Shots: 10 / 10
Shots on Goal: 5 / 8
Saves: 6 / 5
Corner Kicks: 2 / 2
Fouls: 6 / 8
Offside: 3 / 1
Misconduct Summary:
ORL – Alanna Kennedy (caution)       92nd minute