U.S. U-17 Women's National Team holding virtual training camp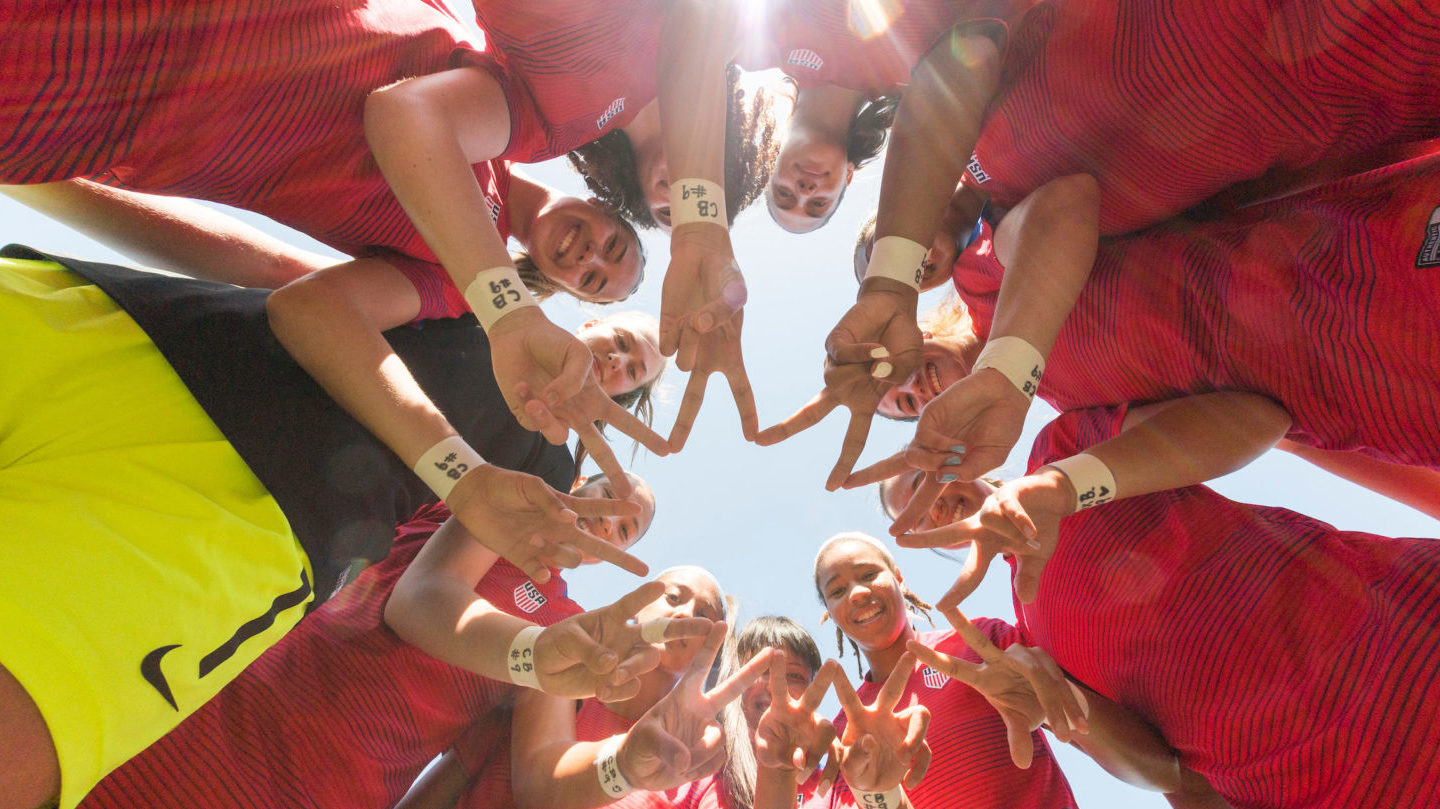 While the U.S. Youth National Teams remain on hiatus when it comes to in-person training and competition, the U-17 USWNT is convening this week with a virtual camp.
The first roster is not yet available to the public, but dozens of players and youth clubs have announced their call-ups for the event via social media. So far, over 50 players have revealed their participation.
Real Colorado leads all clubs that have publicly reported their call-ups, with nine total players.
North Carolina Courage Academy has reported six different ECNL players called up for the virtual camp, while New Jersey clubs PDA and STA have five and four call-ups, respectively. Virginia ECNL powerhouse Richmond United and Girls Academy club The St. James FC Virginia each have three representatives.
See below for a full listing of players that have been confirmed as U-17 USWNT virtual training camp invitees. Please report additional participants via email to [email protected]
| | |
| --- | --- |
| Player | Youth Club |
| Blake Olivier | AHFC |
| Katie Piburn | Beach FC |
| Tanner Ijams | Beach FC |
| Sierra Sythe | Beach FC |
| Talia Feigin | Bethesda SC |
| Alyssa Heard | Bethesda SC |
| Madison Krakower | Cedar Stars Academy |
| Peyton Nourse | Colorado Rush |
| Lauren Woodruff | DKSC |
| Avery Galante | FC Stars |
| Francesca Valverde | FC Stars |
| Keegan Schmeiser | FC United |
| Grace Ivey | Florida Elite SA |
| Valentina Amaral | Florida Kraze Krush |
| Amaris Franco | LA Breakers |
| Megan Santa Cruz | LA Surf |
| Shae Harvey | LAFC Slammers |
| Malia McMahon | LAFC Slammers |
| Cameron Patton | Lonestar SC |
| Hailey Baumann | Michigan Hawks |
| Olivia Thomas | Michigan Hawks |
| Cameron Silva | Mustang SC |
| Abby Gundry | NC Courage Academy |
| Aleigha Arndt | NC Courage Academy |
| Kiera Clemens | NC Courage Academy |
| Lauren Martinho | NC Courage Academy |
| Mia Oliaro | NC Courage Academy |
| Phoebe Goldthwaite | NC Courage Academy |
| Isabella Garces | NEFC |
| Nicollette Kiorpes | NEFC |
| Courtney Jones | Orlando City |
| Kayla Wong | PDA |
| Kennedy Garcia | PDA |
| Lily Camacho | PDA |
| Melina Rebimbas | PDA |
| Olivia Marrone | PDA |
| Finley Lavin | Pipeline SC |
| Hannah Jibril | Pipeline SC |
| Addie Whitehouse | Real Colorado |
| Shay Kercher-Pratt | Real Colorado |
| Addie Todd | Real Colorado |
| Jasmine Aikey | Real Colorado |
| Reagan Kotschau | Real Colorado |
| Michaela McGowan | Real Colorado |
| Thai Quallich | Real Colorado |
| Caley Swierenga | Real Colorado |
| Morgan Juran | Real Colorado |
| Jamie Campbell | Real So Cal |
| Savannah King | Real So Cal |
| Ella Stanley | Richmond United |
| Sarah Rosenbaum | Richmond United |
| Skyler Miller | Richmond United |
| Treasure Byars | Solar SC |
| Sydney Watts | Sporting Blue Valley |
| Lisa McIntyre | Springside Chestnut Hill Academy |
| Abriella Moss | STA |
| Ashley Pennie | STA |
| Jennifer Groves | STA |
| Kyla Holmes | STA |
| Atlee Olofson | Sting Austin |
| Kathleen Collins | Tampa Bay United |
| Reese Black | Tophat |
| Ava Galligan | TSJ FC Virginia |
| Ella Carter | TSJ FC Virginia |
| Mia Serna | TSJ FC Virginia |
| Alena Watts | UFA |
| Kearstyn Gladden | UFA |
| Ella Johnson | Wilmington Hammerheads |