U.S. Soccer Boys Development Academy East Conference Recap: Sept. 28-29, 2019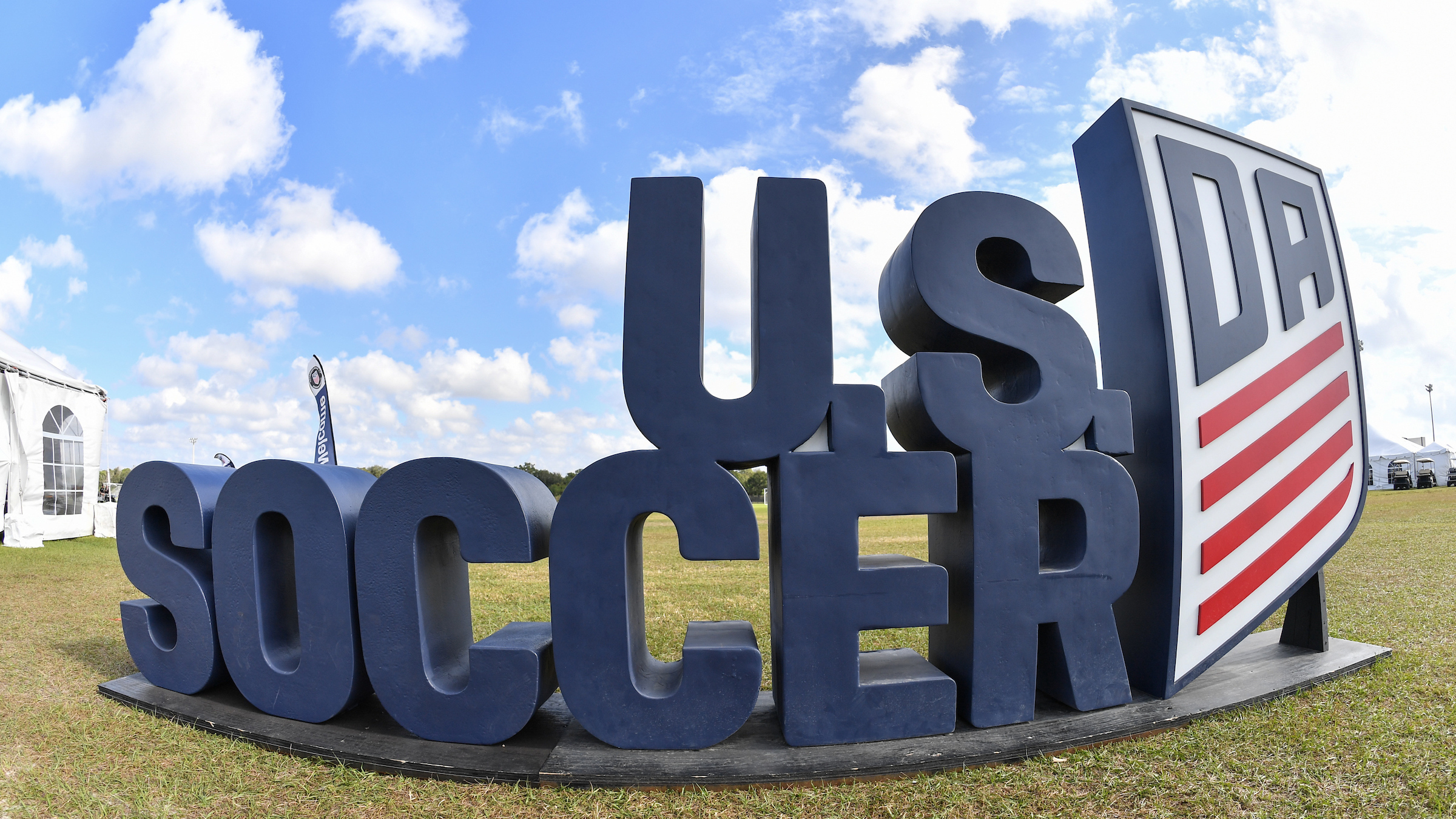 After kicking off the season with a heavy schedule of DA Cup play, U.S. Soccer Boys Development Academy clubs transitioned into regular season action over the weekend.
See below for a look back on some of the top games from the East Conference in the U-15, U-16/17 and U-18/19 age groups.
U-15
Arlington Soccer Association followed up last weekend's DA Cup victory with their 1st win of the regular season, shutting out Virginia Development Academy 3-0 on Saturday. Michael Rodriguez – Ibanez led the Arlington offense with a brace, while the defense notched their 2nd straight clean sheet.
Empire United received a first half brace from Brennan McDermott (35', 40') as they overcame an early 1-0 deficit, and grinded out a 2-1 win over Beachside SC. Empire improved to 2-0-0 on the season.
New York City FC fell behind 2-0 against Cedar Stars Academy – Bergen, but responded with 3 unanswered goals in the 2nd half to secure a thrilling 3-2 comeback win. Gabriel Chavez put NYCFC on the board in the 50th minute, and Carlo Brown scored twice in the final 5 minutes, providing the equalizer and the game-winner.
U-16/17
FC Westchester recorded their 2nd win of the regular season, surging past Oakwood SC by a 7-3 margin. Aiden Curtis sparked the Westchester attack with a hat trick, and Claudio Laraia notched a brace with a pair of scores in a 3-minute span.
Beachside SC took down Empire United 3-0 on Saturday afternoon, with 3 different players finding the net. Goalkeeper David Lucero combined with the back line for Beachside's 1st clean sheet of the season.
Orlando City SC picked up a 2-0 win over Miami Rush Kendall SC in Southeast Division competition, fueled by goals from Wilfredo Rivera (45') and Ian Silva (60'). On the defensive side, Orlando notched their 1st shutout.
U-18/19
Empire United improved to 2-1-0 in the regular season following their decisive 3-0 win over Beachside SC. Elhadji Sidibe opened the scoring in the 6th minute, and Jeorgio Kocevski tallied a brace, netting a goal in each half. Goalkeeper Taylor Miskoliczi notched the clean sheet, behind a back line which featured Ryan Leask and Ethan Miskolczi each playing the full 90 minutes.
Oakwood SC did all the necessary damage in a 3-minute span in the first half, as Evan Schweickert (21') and Nicholas Hamzavi (23') pushed the game from 0-0, to 2-0 in the blink of an eye against Empire United. Oakwood goalkeeper Mick Sipples tallied the clean sheet in net, while defenders Galen Flynn, Hayden Laske and Marcus Williams all went the full 90.
North Carolina Fusion exploded for 3 goals in the final 17 minutes of the game to defeat Richmond United 3-1 on Sunday afternoon at home. With Fusion trailing 1-0, Malik Pinto equalized with a penalty kick in the 73rd minute, and followed up with the game-winner in the 86th, before David Greene added an insurance goal in the 90th.