Richmond United teams combine for undefeated weekend in Boys DA Cup competition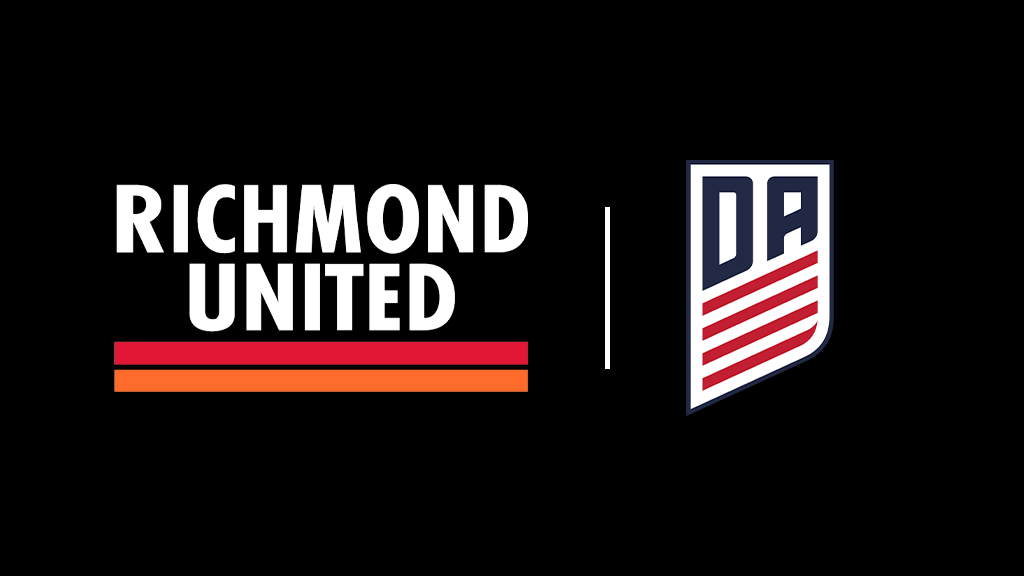 Potomac Soccer Wire
Richmond United's U-15, U-16/17 and U-18/19 U.S. Soccer Boys Development Academy teams posted an undefeated weekend in Boys DA Cup Blue Division play.
Hosting Pennsylvania clubs PA Classics and FC DELCO at Ukrop Park, Richmond United sides earned four wins and two draws over their six games played September 14-15.
United teams also swept Virginia Development Academy in all three Boys DA Cup age groups on opening day, August 31, and are now a combined 7-0-2 in the inaugural season of the new Cup format.
See below for a rundown of how Richmond fared this weekend against PA Classics and FC DELCO:
U-15
At the U-15 level, Richmond stormed past PA Classics by a 4-1 margin on Saturday, followed by a 2-1 victory over FC DELCO on Sunday.
John Corral led the scoring for United with a brace on Saturday, and Ryan Londeree finished the weekend with a pair of goals as well, finding the net once in both games.
U-16/17
In the U-16/17 age group, Richmond kicked off the weekend with a 3-0 shutout win over PA Classics. Three different players found the net for the team's balanced attack, while goalkeeper Dominic Hankle and the back line combined for the clean sheet. Defenders Alex Keehan and Eldin Harbas each played the full 90 minutes.
Sunday afternoon brought a drama-filled, instant classic for Richmond as they stunned FC DELCO with 2 goals in the 90th minute to come from behind and win 4-3.
DELCO took a 2-0 lead less than 10 minutes into the first half, but Richmond's Brett Maragh (22') and Mouhamed Tucker (37') each scored to push the game to 2-2. DELCO'S Micah Cain netted his second goal of the game in the 44th minute, putting his side up 3-2 at halftime.
That 3-2 deficit held up for almost the entire second half, until Tucker and Ryan Mahon both found the net to put United up 4-3 in stoppage time, pulling off the thrilling comeback.
U-18/19
United settled for a pair of draws at the U-18/19 level, 1-1 against PA Classics on Saturday and 3-3 against FC DELCO on Sunday.
Muhammad Zakky Johnston's 13th minute goal put Richmond in the lead Saturday, before PA Classics' Braeden Glass answered with the decisive equalizer in the 56th minute.
United benefited from an FC DELCO own goal on Sunday, while also receiving scores from Damian Gallegos (41') and Collin Murphy (56') in a back-and-forth contest.