Roster set for U.S. U-16 Women's Youth National Team's March 2023 training camp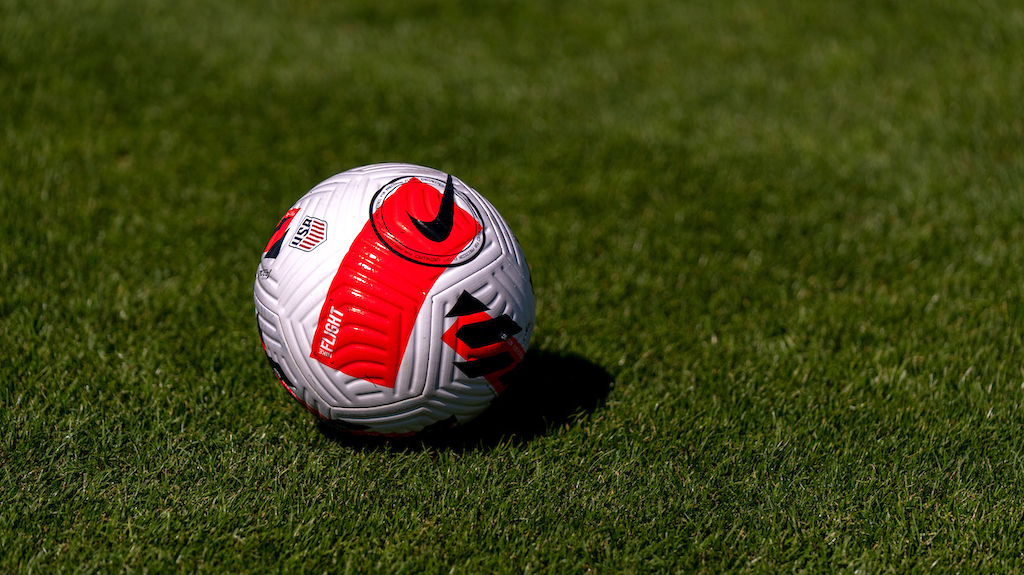 CHICAGO – The U.S. Under-16 Women's Youth National Team will come together from March 1-7 for a training camp at the U.S. Soccer National Training Center in Carson, Calif.
U.S. U-16 WYNT head coach Patchy Toledo has named 22 players born in 2007 and one, midfielder Kimmi Ascanio, born in 2008.
Fourteen of players on this roster helped the USA win the 2022 Concacaf Girls' U-15 Championship in August of 2022: goalkeepers Molly Vapensky and Kennedy Zorn, defenders Mya Brandon, Maddie Costello, Alexis Coughlin, Jordyn Hardeman and Kai Price, midfielders Kennedy Fuller, Ainsley McCammon and Katie Scott, and forwards Ava Harrison, Carrie Helfrich, Ayva Jordan and Alexandra Pfeiffer. The USA routed Canada, 4-1, in the championship game. Fuller led the USA in scoring in that tournament with nine goals and was awarded the Golden Ball as the top player in the tournament.
The 23 players in this training camp come from 15 different youth clubs with three from Solar SC in Texas.
U.S. U-16 WYNT ROSTER BY POSITION (CLUB; HOMETOWN)
CARSON, CALIF. TRAINING CAMP
Goalkeepers (3): Olivia Geller (Sting Dallas Black; Southlake, Texas), Molly Vapensky (Chicago FC United; Evanston, Ill.), Kennedy Zorn (SC del Sol; Peoria, Ariz.)
Defenders (8): Trinity Armstrong (IMG Academy; Frisco, Texas), Mya Brandon (Michigan Hawks; Canton, Mich.), Maddie Costello (SUSA FC; Stony Brook, N.Y.), Alexis Coughlin (Legends FC; Corona, Calif.), Jordyn Hardeman (Solar SC; Midlothian, Texas), Daya King (Legends FC; Moreno Valley, Calif.), Kai Price (Concorde Fire; Atlanta, Ga.), Jocelyn Travers (FC Bay Area Surf; Santa Cruz, Calif.)
Midfielders (6): Kimmi Ascanio (Florida United; Doral, Fla.), Sofia Atehortua (New York SC; Trumbull, Conn.), Kennedy Fuller (Solar SC; Southlake, Texas), Ainsley McCammon (Solar SC; Bedford, Texas), Y-Lan Nguyen (Virginia Development Academy; Fairfax, Va.), Katie Scott (Internationals SC; Fairview, Pa.)
Forwards (6): Ava Harrison (San Diego Surf SC; San Diego, Calif.), Carrie Helfrich (Virginia Union FC; McLean, Va.), Ayva Jordan (Slammers FC HB Koge; Las Vegas, Nev.), Alexandra Pfeiffer (St. Louis Scott Gallagher; St. Louis, Mo.), Leena Powell (Tudela FC; Culver City, Calif.), Mya Townes (The St. James FC Virginia; Aldie, Va.)
SoccerWire Featured Players Mentioned