The St. James FC Virginia hosts Player Development and Parent Education seminar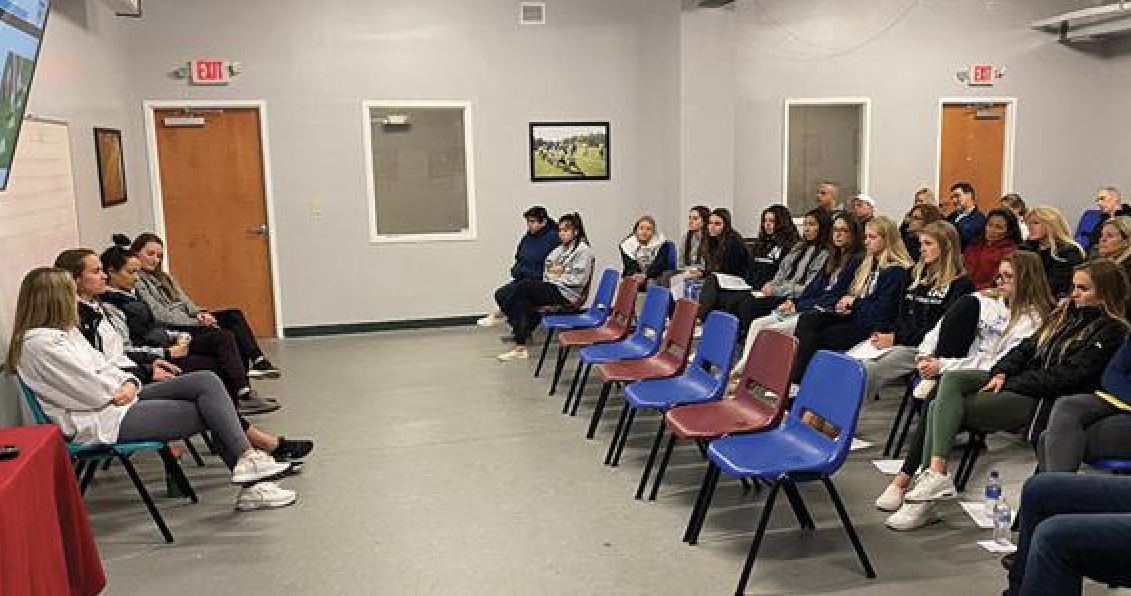 (Via US Club Soccer) – Earlier this month, The St. James FC Virginia's high school senior-aged players were treated to a seminar to help further prepare them for the adjustment to college.
With 20 players readying to play college soccer in the fall, TSJ FC Virginia coordinated a visit from two college coaches and two club alumni who have played collegiate soccer.
"Our college-bound seminar for senior players and parents was a big success," said TSJ FC Virginia Academy Director Bobby Puppione. "The combination of college coach, club coach and college player feedback was an invaluable resource for our players and parents. Our goal was to give them an insight into what is ahead of them in six months and help best prepare them for the next step in their journey as a student athlete."
The speakers shared best practices, anecdotes and even more advice to help these young athletes be as mentally and physically prepared for college as possible.
"We are really grateful that TSJ FC Virginia continues to support, educate and prepare our daughters for college soccer even after they have committed and signed," added an attending parent. "A lot of people think 'it is done' when they commit or sign, but their journey is just beginning. This seminar was a great tool for players and parents to use to keep us on track for what is ahead at college."
St. James FC Virginia was approved for US Club Soccer Players First licensing in a member of the latest class in December. Hear from club director Bobby Puppione on what the certification means to the club via this club spotlight.