Eleven Southern California clubs launch Southwest NPL for 13U-19U teams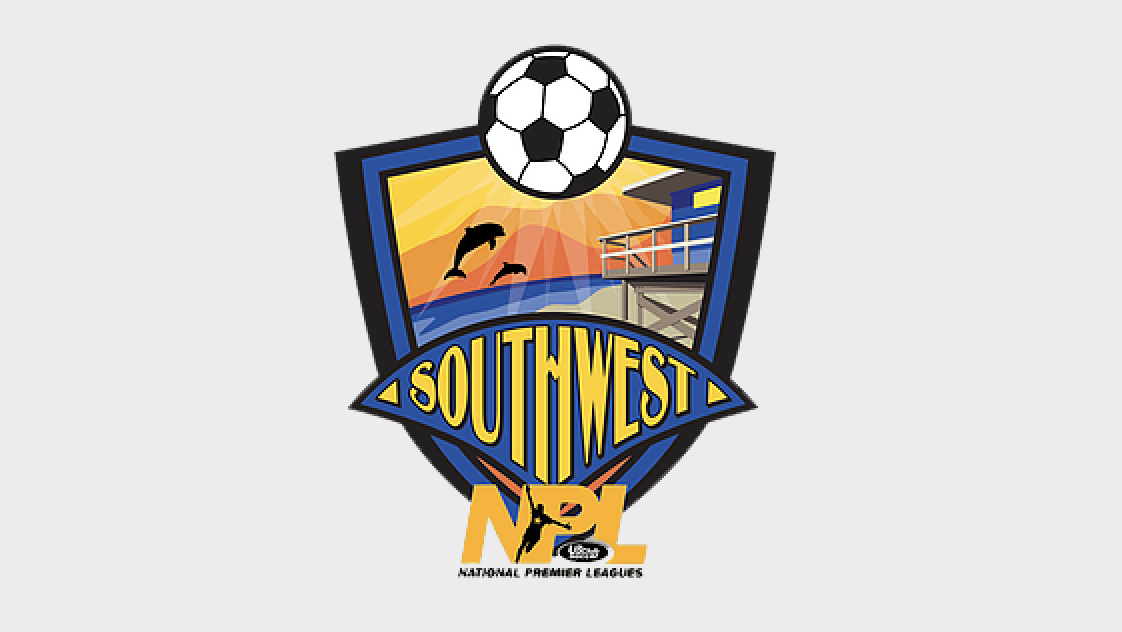 nplsouthwest.com | Southwest NPL on Twitter | Southwest NPL on Instagram
CHARLESTON, S.C. – The National Premier Leagues (NPL) is proud to welcome the Southwest NPL as its newest member league beginning in Spring 2020. Eleven clubs in the Southern California region make up the league, which includes programming for 13-U through 19-U boys and girls teams.
Here are the founding clubs of the Southwest NPL:
Albion SC North
Crusaders SC
DMCV Sharks
Encinitas Express
Laguna United
Notts Forest FC
Rebels SC
San Clemente Surf
San Diego Force
Sporting San Diego
Temecula Hawks
The Southwest NPL will begin its competitive calendar in March 2020 and progress through May.
"We're very excited to welcome the Southwest NPL into the US Club Soccer and NPL family," added Leo Garcia, NPL General Manager and US Club Soccer Vice President of Competitions. "We're excited for these strong clubs to now have the opportunity to strive towards an ENPL or NPL national championship, and also to be able to see the league winners potentially face-off with titleholders from another formidable NPL member, the SoCal NPL."
The newest NPL member league will feature a unique postseason structure, as Southwest NPL regular season champions will face SoCal NPL winners in a playoff match with an NPL postseason berth on the line. More details can be seen on the Southwest NPL Playoff webpage. Additionally, Southwest NPL will have the opportunity to compete amongst more NPL member leagues based in the region, in other competitive platforms.
Alongside the multitude of benefits espoused by the NPL and ENPL, the Southwest NPL and its member clubs will receive more advantages of US Club Soccer membership.
Comments from participating clubs:
David Halliday, Temecula Hawks Director of Coaching: ""We look forward to being part of the NPL and participating in the start-up stages of the NPL Southwest. As a competitive club that has been in existence for over 30 years, we are always looking for the best opportunities for the Hawks, our players and our coaches. We believe that by partnering with the NPL and US Club Soccer, we will be pursuing those opportunities"
Chris Kingston, NPL Southwest Co-Founder: "The Southwest NPL is excited to provide our member clubs and players a national competition pathway to both the NPL Finals and ENPL Playoffs for those who qualify. We will continue to grow and develop the league, ensuring meaning and purposeful competition for all participating clubs. We look forward to the league's launch this Spring as well as additional cross NPL competition in the future."
Holland Hanson, Albion SC North Club Director: "As a Club we are beyond thrilled to be a part of the Southwest NPL as our players will have new opportunities presented within the US Club Soccer and National Premier League formats. As a league founding member, we are looking forward to working with our fellow Southwest NPL clubs, directors, and coaches who all share the common goal of raising the standards where it directly impacts our players. We are proud to be able to provide an exciting and meaningful platform for our players, teams, coaches, and community."
Andy Hargreaves, Encinitas Express Director of Older & E3 Program: "We are very excited about joining the NPL Southwest. This is a new pathway and gaming opportunity for all of the clubs involved partnered with tremendous support through US Club soccer. The clubs involved are very committed to the same values and the direction this league is taking. It will create an excellent and unique opportunity for all of our players and families."
Jose O'Campo, SD Force Director of Coaching: "Force FC is excited to be a part of NPL Southwest which offers a pathway for players to continue their developmental growth in a local circuit."