STA Soccer continues player development, community outreach amid COVID-19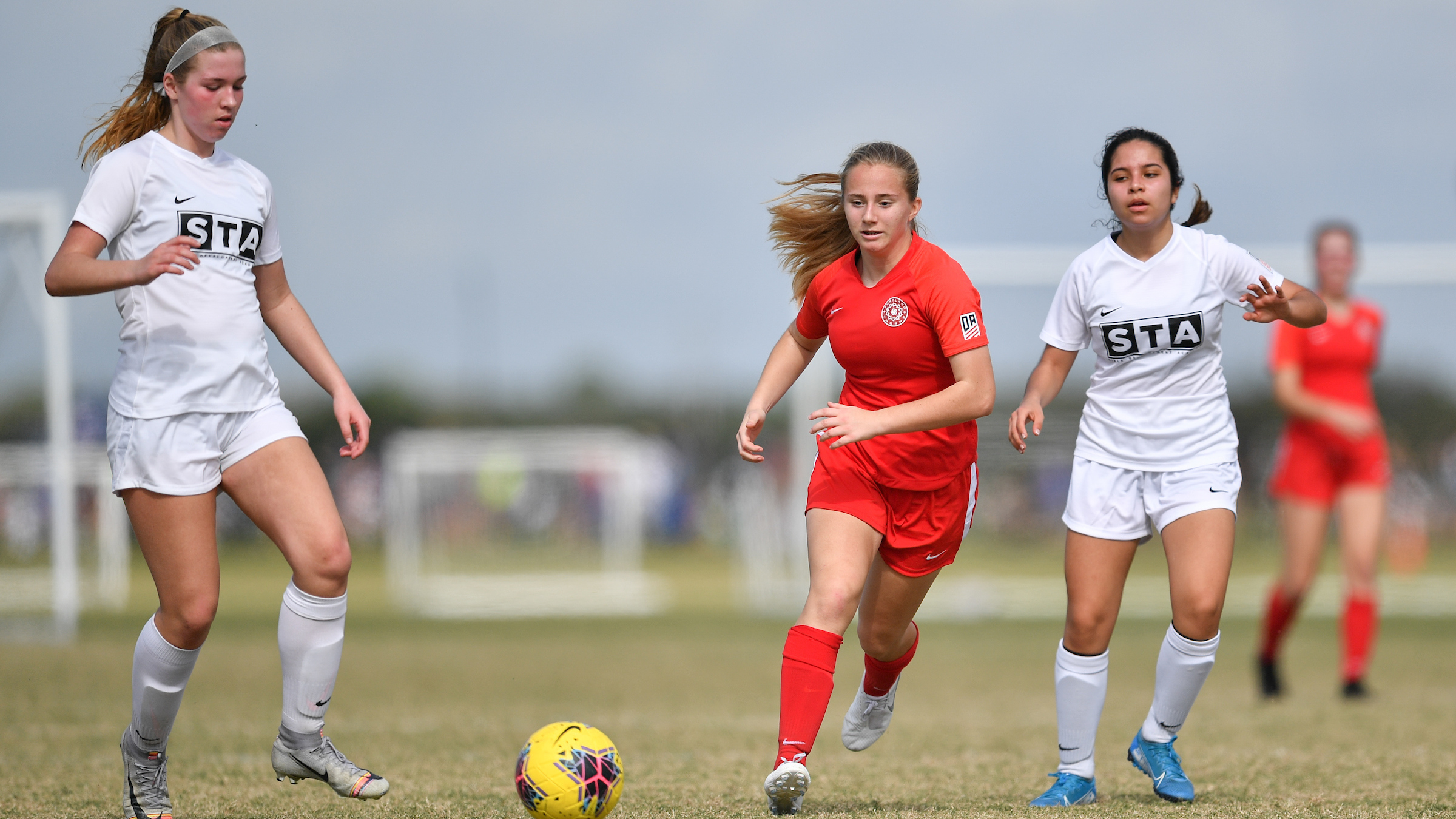 Like many youth soccer clubs around the country, New Jersey-based STA Soccer is having to get creative in its efforts to continue developing players during the COVID-19 shutdown.
STA, which has teams spread out across several of the nation's top leagues – including the U.S. Soccer Girls Development Academy, Boys ECNL, US Youth Soccer National League, Elite Development Program (EDP) and New York Youth Club Soccer League (NYCSL) – is implementing a multi-layered approach to keep players working toward their goals while stuck at home.
In the Tri-State area, the epicenter of the United States' COVID-19 outbreak, STA Soccer players now more than ever are benefitting from the club's numerous technology partnerships to assist with various aspects of the game.
"As a club, STA provides a lot of resources already which has proven to be key now that we are stuck to mainly remote learning," said STA Girls Academy Director Tim Verschuren. "Our players already had access to Techne Futbol, Soccer Parenting, College Fit Finder, Fitfor90, Hudl and Beyond Pulse. During this unprecedented time, we are utilizing these resources to the max."
For STA's Girls DA teams, the video sharing and review platform Hudl has been particularly beneficial. Verschuren and the club's Girls DA coaching staff have been working with players in reviewing their own individual playlists of game film, providing each player with feedback highlighting team shape and principles within the four moments of the game.
The club is also providing weekly challenges on the soccer training app Techne Futbol, and encouraging players to track their health and performance using high-tech Beyond Pulse belts. With the data collected from Beyond Pulse belts, STA coaches are able to see that players have not just completed their assigned at-home workouts, but also track the specifics of how the workouts went. This includes metrics such as heart rate zones, total distance run and maximum speed.
Ed Duddy, the Sport Performance Director for STA, has begun posting daily workouts between YouTube and Instagram to provide players with exciting and meaningful workouts. The mental side of the game is a major focus as well, with the club hosting online webinars to educate players about the principles taught by renowned sport psychologist Dan Abrahams.
Week ✌🏼of isolating @STA_Soccer .. creating game faces @DanAbrahams77 @BeyondPulse 🔥👊🏼 2009s took there webinar questions and got creative ⚽️#stastrong #StayAtHome pic.twitter.com/CGx493R4J9

— Becki Tweed (@BeckiTweed) March 29, 2020
Along with the club's effort to keep players pushing forward for future success on the field, STA is also making a major effort to impact the community. In addition to participating in social media challenges such as 'Pass the Ball', players are sending handwritten letters to thank essential workers and first responders.
Proud of the #STAfamily to show thanks and appreciation to the people who are working hard to keep us safe, healthy and sane in these uncertain and difficult times!! #stastrong #staproud #writeletter #saythanks pic.twitter.com/u1kN5oZZAf

— Tim Verschuren (@tverschuren) March 23, 2020
What is your club doing to keep improving during the COVID-19 pandemic? Send us an email at [email protected] to share your own stories.