St. John's women's soccer signs five to National Letters of Intent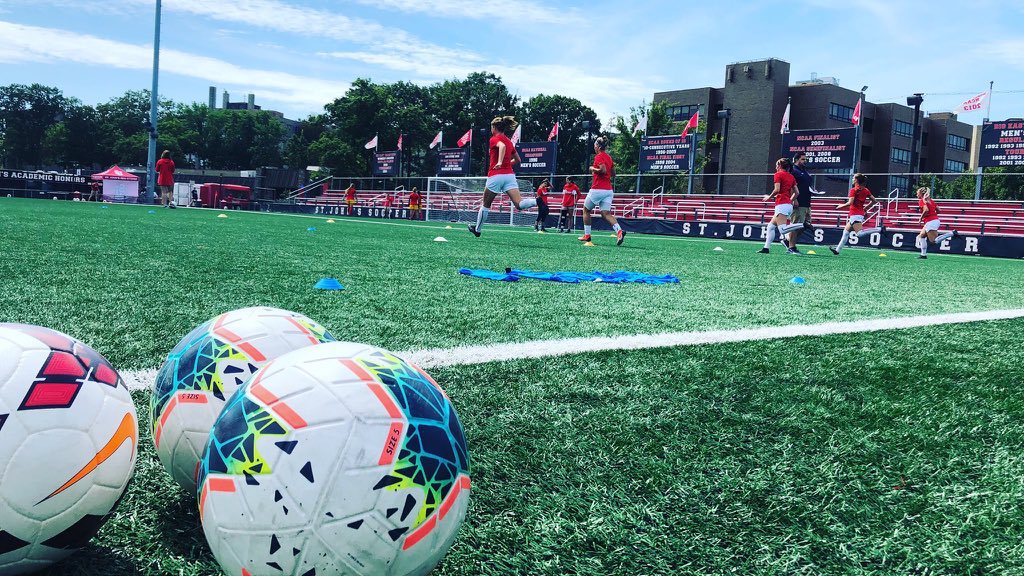 The St. John's women's soccer team has signed five student-athletes to National Letters of Intent, head coach Ian Stone announced.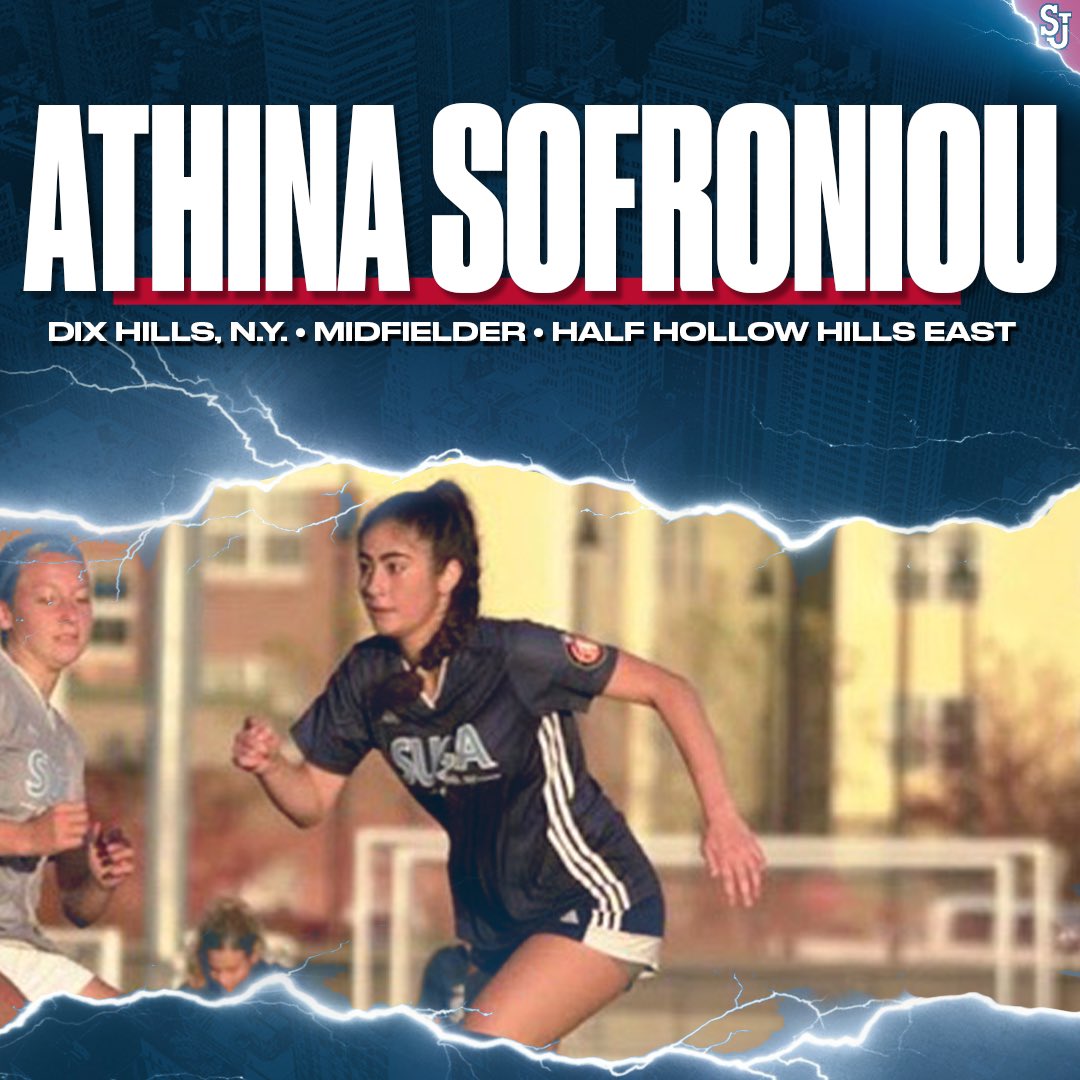 Athina Sofroniou is a local product who comes to St. John's from Dix Hills, N.Y., where she is currently in her fourth year as a varsity starter at Half Hollow Hills East. Sofroniou has racked up numerous accolades at Half Hollow Hills East, including 2018 All-Conference and 2019 All-County honors. In her most recent season with the Thunderbirds, Sofroniou recorded eight goals and seven assists, helping her squad reach the Section 11 AA-2 League playoffs. Over her high school career, the 5-foot-7 midfielder has tallied a combined 13 goals and 15 assists.
On the club circuit, Sofroniou has served as a five-year captain with SUSA G03 ECNL. In addition to her stellar efforts on the pitch, Sofroniou has exceeded in the classroom, as she is part of the National Honor Society, National Art Honor Society and the Italian National Honor Society.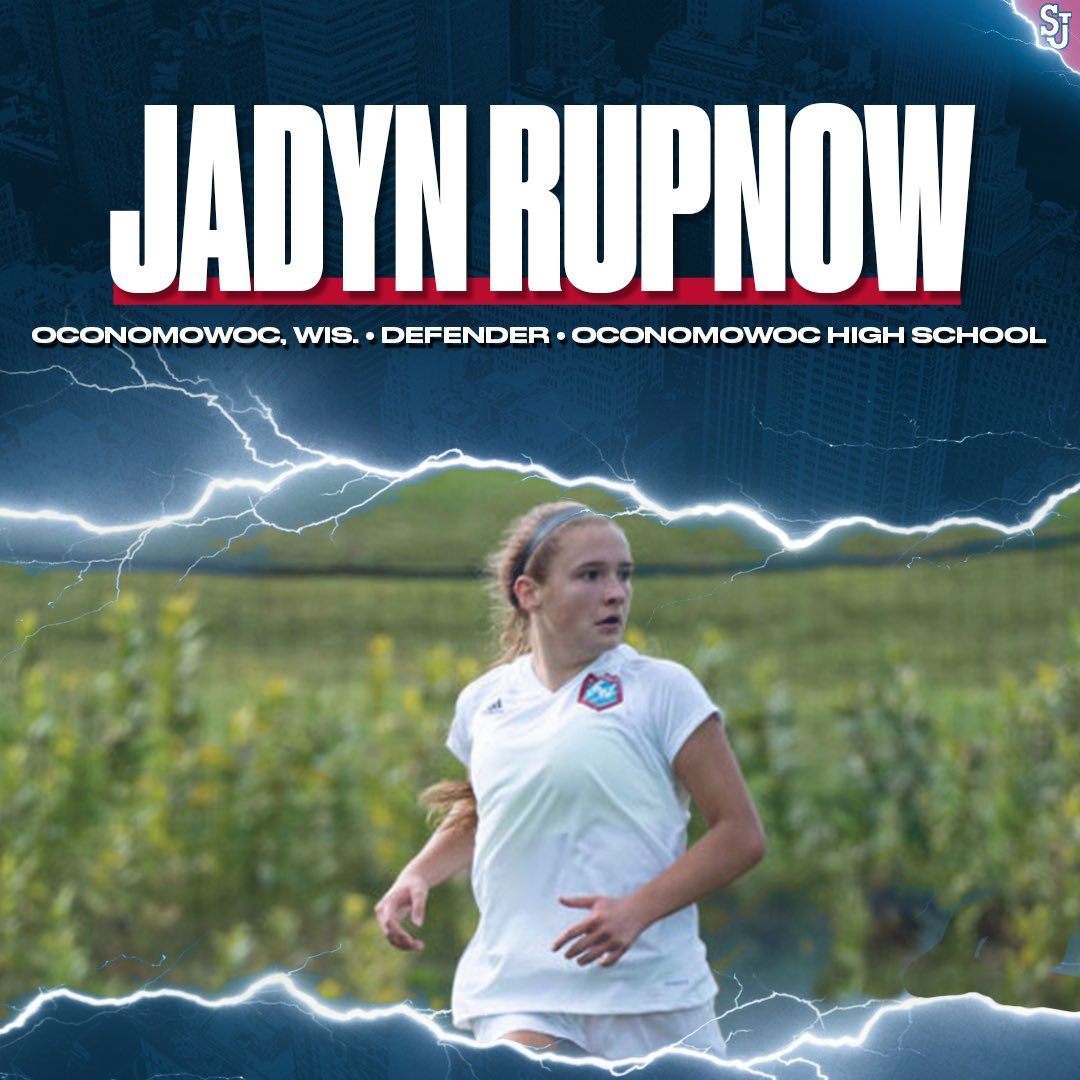 Jadyn Rupnow, a three-sport athlete, hails from Oconomowoc, Wis., where she attended Oconomowoc High School. Rupnow brings a natural athletic ability to the Red Storm squad as she was a standout on the hardwood, earning 2019-2020 Classic Eight Conference Girls Basketball All-Conference Honorable Mention. The St. John's bound defender played club ball with FC Wisconsin ECNL for three years. Rupnow is also a part of her school's Science Honor Society and Spanish Honor Society.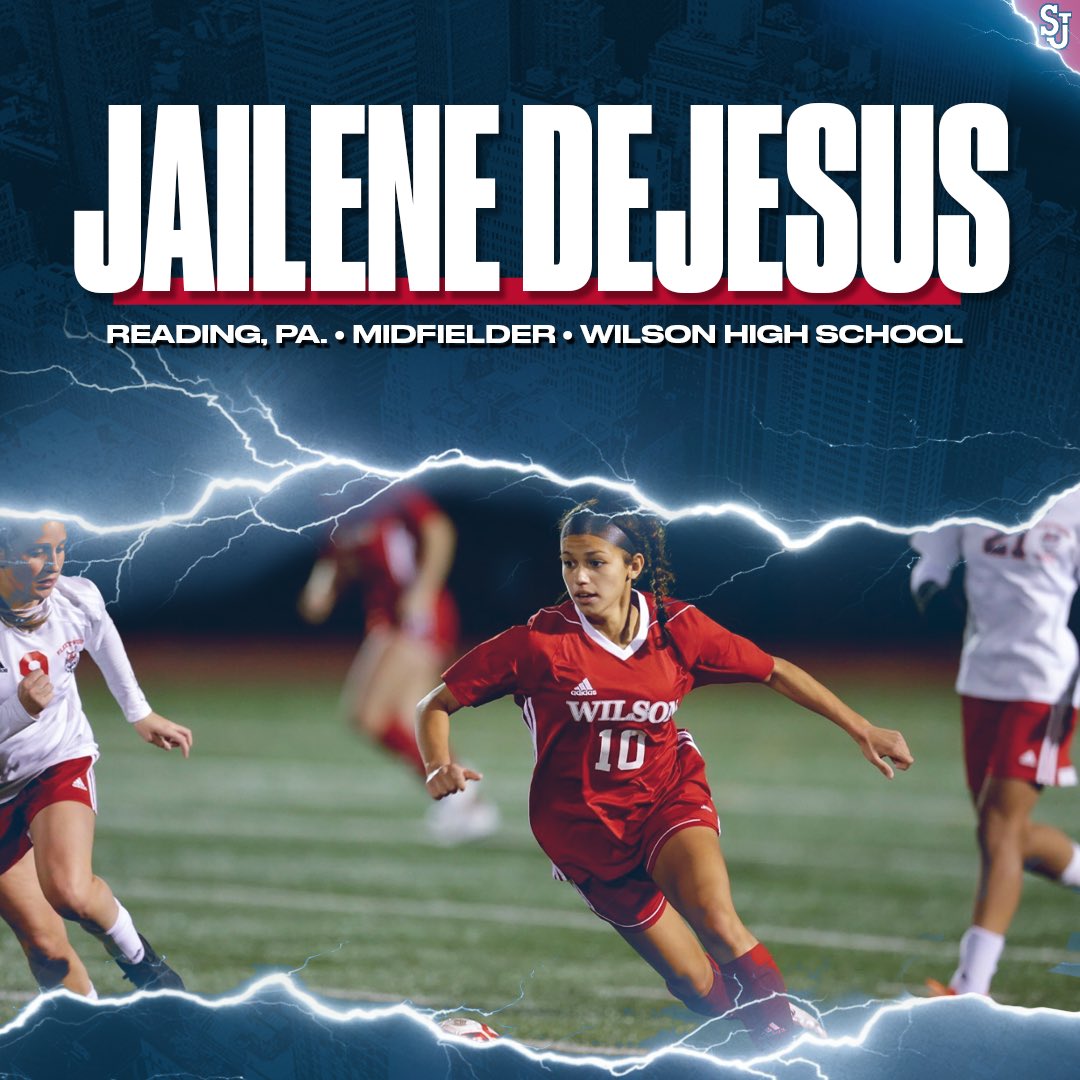 Jailene DeJesus joins the Johnnies from Reading, Pa., where she is entering her final campaign at Wilson High School. Over her three seasons with the Bulldogs, DeJesus has recorded 25 goals and 16 assists. In her most recent campaign, DeJesus tallied nine goals and eight assists to earn All-Regional, All-State and All-Conference honors. Over the past seven years, the 5-foot-3 attacking midfielder has played club ball for the FC Revolution Rowdies.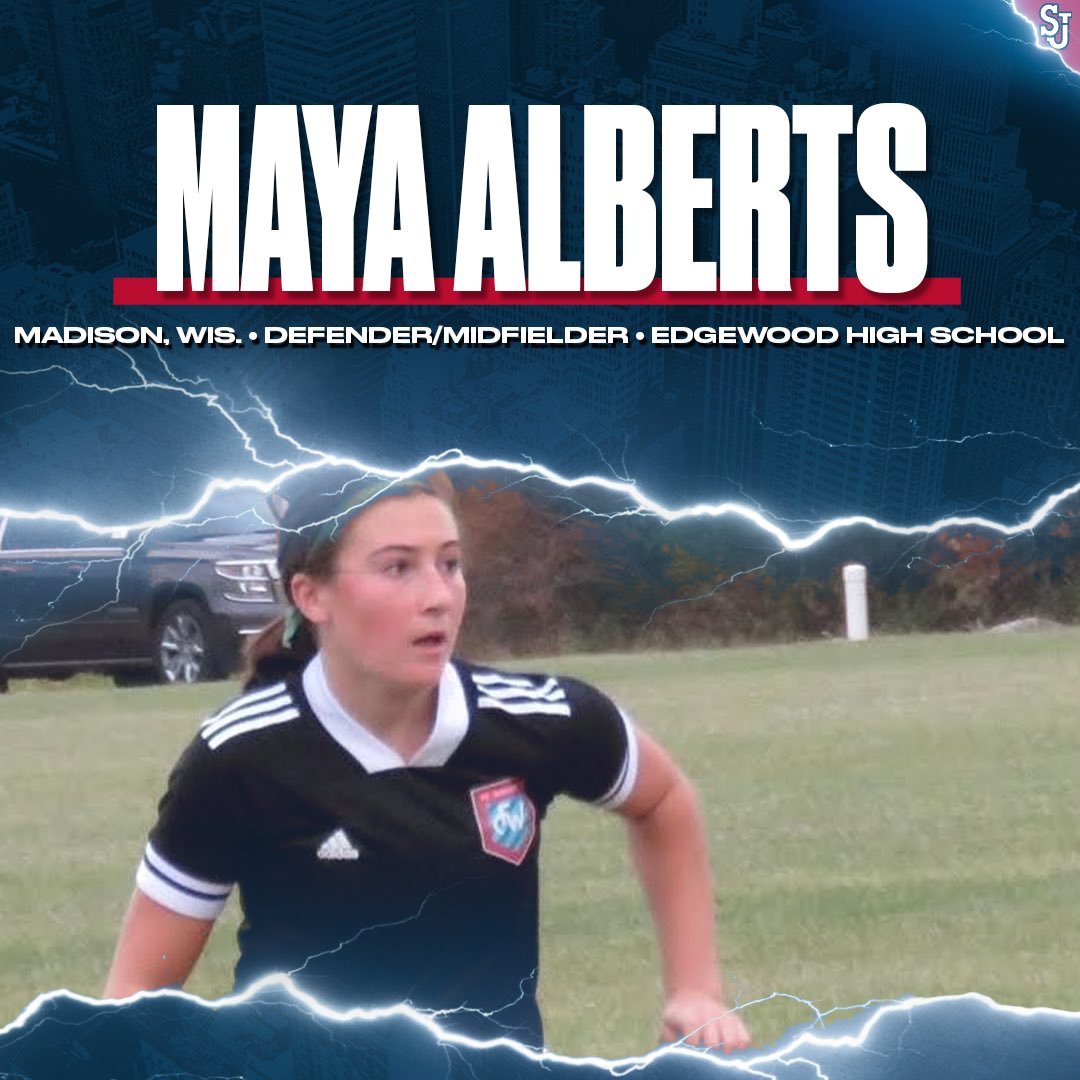 Maya Alberts joins the Johnnies from Madison, Wis., where she lettered in both soccer and tennis at Edgewood High School. On the club circuit, Alberts was selected to the Midwest ECNL U.S. Soccer Player Development Program in 2019. In 2018, Alberts helped Edgewood High School to the Badger South Conference Championship, ranking third overall in the state. That same year, Alberts was named to the Badger South All-Conference Team. Alberts has also excelled in the classroom over her high school career as she is part of the Edgewood Honor Society.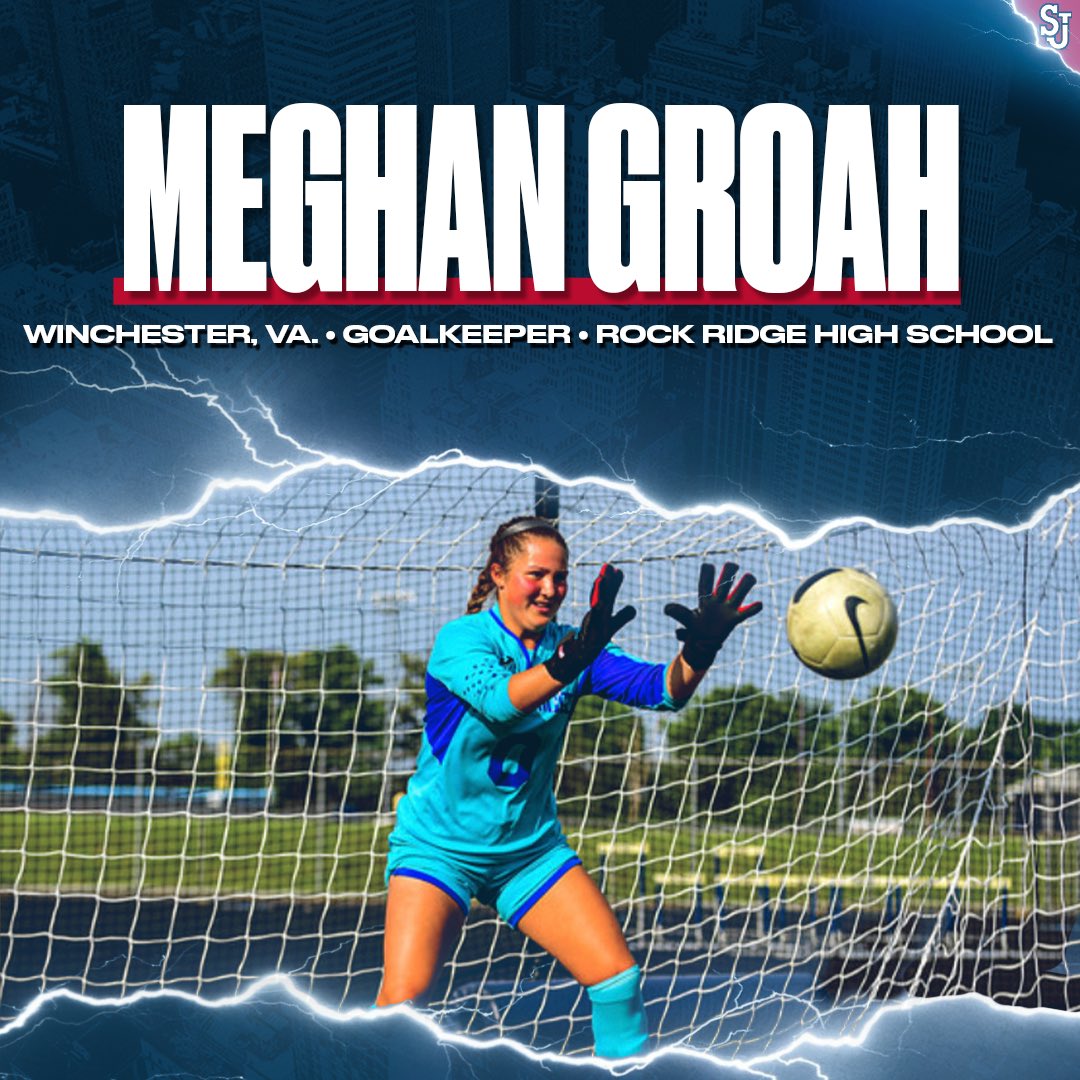 Stone will also be bringing in a highly-decorated goalkeeper in Meghan Groah. Hailing from Winchester, Va., Groah will join St. John's on the pitch for the 2021 spring season, as she is graduating from Rock Ridge High School early. Groah, the starting goaltender at Rock Ridge, has left her mark on the program, snapping the school's record for the most saves in a single season with 202 during her sophomore campaign. As a result, Groah earned second-team all-district honors.
In addition, Groah has played for SYA Soccer and on the 17U squad of the Virginia Olympic Development Program for the last two seasons, earning a call-up to the Region I ODP team. Groah has had the opportunity to play against high-level international players, traveling to the Netherlands, Germany and Costa Rica for competition.  For her efforts at the Costa Rica International Tournament, Groah was named East Region ODP MVP.