SMU men's soccer announces several coaching staff updates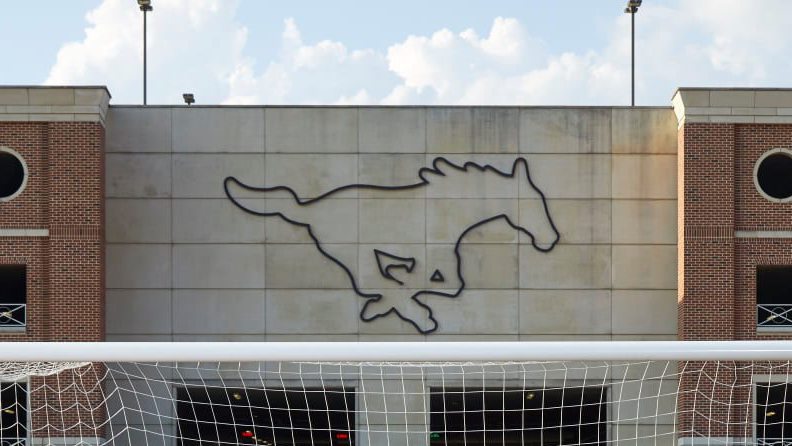 DALLAS – SMU head coach Kevin Hudson announced changes to the men's soccer staff on Friday morning. SMU alumnus Michael King was elevated to serve as the Mustangs' new assistant coach, while Adam Lewis was hired to serve as the assistant goalkeeper coach, Grant Mobley was named the graduate assistant, and Elmer Zelaya rejoined the program as the team's director of operations. Ben Stoddard will remain on staff as the associate head coach and recruiting coordinator.
King joins as an assistant coach after spending two seasons as the team's graduate assistant. During the 2019 and 2020-21 seasons, King helped coach the Mustangs to an overall record of 23-7-2 record and two American Athletic Conference Tournament appearances, including a tournament championship in 2019. The Mustangs also made an appearance in the 2019 NCAA Tournament, where they advanced to the Quarterfinals.
Prior to returning to the Hilltop as a staff member, King was a standout defender from 2012 to 2016. The Spring, Texas native saw action in 60 games, including 49 starts, throughout four seasons while tallying one assist and nine shots. King helped anchor a Mustang backline that totaled 20 shutouts during his four seasons on the pitch.
While playing for SMU, King contributed to teams that won two regular season conference championships and earned two bids to the NCAA Tournament. 2012 saw him named to the Conference USA All-Freshman and in 2013, he was selected to the SMU Invitational All-Tournament Team.
"We are thrilled that Michael has been named an assistant coach," Hudson said. "I've known Michael for nearly 10 years and I'm convinced that he will be an outstanding coach and recruiter. He has the drive, personality and knowledge to be a top coach. As an SMU Soccer alum, he is loyal, understands the history of the program and knows what it takes to win championships."
Lewis joins the staff as a goalkeeper coach after spending the past five seasons with various collegiate soccer programs, most recently the women's program at Mount St. Mary's in Emmitsburg, Maryland. After playing professionally for Birmingham City, then semi-professionally for eight years, the England native started his coaching career in Sweden in 2007 and stayed overseas until 2014.
"Adam is an energetic and knowledgeable goalkeeper coach," Hudson said. "He has a passion for training and developing goalkeepers and we are excited to see what Adam can add to our staff."
After spending a year as the assistant men's soccer coach at St. Mary's in San Antonio, Mobley is headed north to serve as the Mustangs' graduate assistant. During five years at St. Edward's in Austin, the midfielder earned two all-conference nods and in 2016 was named to both the NSCAA and D2CCA All-Region teams. A Deer Park, Texas native, Mobley helped the Hilltoppers advance to three NCAA Division II Regionals appearances.
"Grant is an exciting addition to our staff," Hudson said. "He comes to us after serving as an assistant coach at St. Mary's University in San Antonio. He has valuable experience with a winning program."
Zelaya is back on the Hilltop to reclaim the director of operations role after spending a year as a graduate assistant at Ohio Valley University. While in the role from 2017 to 2019, Zelaya was part of the 2017 American Athletic Conference Coaching Staff of the Year and helped SMU to three conference tournament championships and two regular season championships. The Miami, Florida native graduated in 2015 with a bachelor's degree from Mississippi State.
"Elmer returns after a successful year at Ohio Valley University," Hudson said. "Elmer brings a level of commitment and loyalty that is very hard to find. He has been a part of championship winning teams at SMU and his experience will be very valuable."