Rosters set for ECNL Girls Phoenix National Selection Games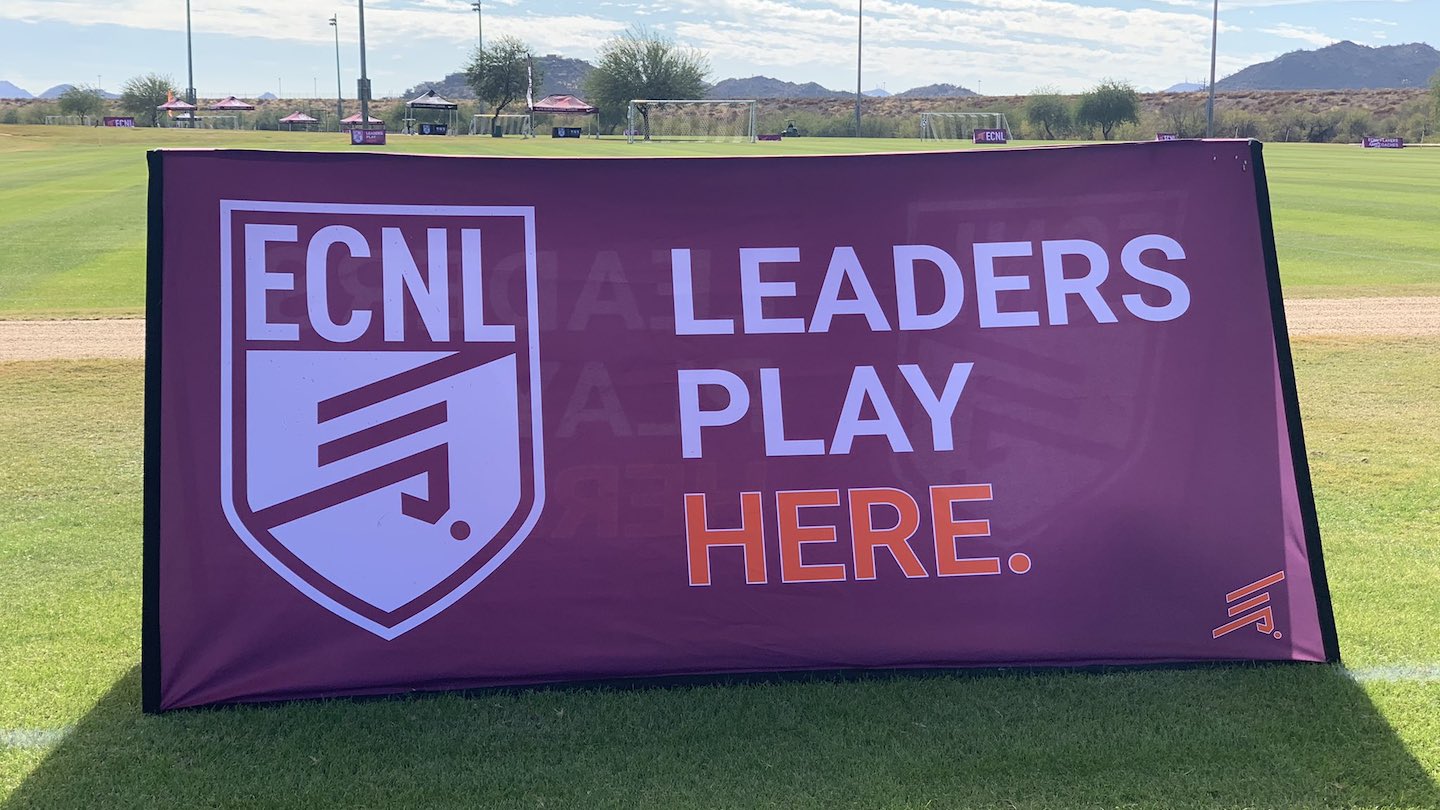 RICHMOND, Va. – The ECNL Girls announced the rosters for the ECNL Phoenix National Selection Games, which will be played on Saturday, April 2.
There will be two National Selection Games in Arizona, one featuring U15 players and one featuring U16/17 players, and the two games will take place simultaneously at Reach 11 Soccer Complex on April 2, 2022 at 6:15 p.m. The U15 contest will be on Field 2, while the U16/17 game will take place on Field 3.
The ECNL National Selection Games are "all-star" matches that bring top players at each regular season ECNL National Event together for representative competition on the first day of the event. They are one component of the ECNL National Selection Program, which encompasses all player identification and development programs within the league.
Players were selected for the games by ECNL Player Identification staff through a combination of scouting and recommendations based on performances over the past several months. These athletes will not compete for their clubs on this day in order to properly rest and prepare for the National Selection Game.
Both National Selection Games will be uploaded to YouTube in full following the conclusion of the event.
U15 Rosters
East
Amelia Bray (Seattle United)
Maya Bright (FC Delco)
Taliah Brooks (Jacksonville FC)
Grace Dalessandro (Match Fit Academy)
Addison Davis (Del Mar Sharks)
Breckyn Ferrell (Sting Austin)
Gabriela Garza (Sting Dallas Black)
Elhom Khursand (San Juan SC)
Allison Kleiner (Heat FC)
Tessa Knapp (Internationals SC)
Ella Ledwith (SUSA FC)
Mia Lopez (La Roca)
Kayalily Penn (Eagles SC)
Frances Reuland (FC Portland)
Loretta Talbott (Bethesda SC)
West
Tatum Barnard (Sting Dallas Black)
Emma Fassora (Real Colorado)
Annie Gnidula (Connecticut FC)
Zuri Johnson (Arlington Soccer)
Katie Johnston (Oklahoma Energy FC)
Nicole Kim (MVLA)
Trinity Lujan (AZ Arsenal)
Amira Lyons (Washington Premier)
Siena Meyer (LAFC So Cal)
Grace Morton (De Anza Force)
Avery Oder (LAFC So Cal)
Emelia Pacheco-Hager (Connecticut FC)
KK Ream (Utah Royals FC)
Emmy Stoft (Utah Royals FC)
Maci Tew (Ohio Premier)
U16/17 Rosters
East
Julia Belli (Ohio Premier)
Kennedy Fletcher (Portland Thorns)
Faith George (So Cal Blues)
Kaya Hanson (Seattle United)
Jadyn Holdenried (Santa Rosa United)
Jacqueline Hoover (LA Breakers)
Courtney Jones (Florida Kraze Krush)
Paige Kalal (Minnesota Thunder Academy)
Brooklyn Lee (Pacific Northwest)
Logan Marks (Richmond United)
Ava Morton (Washington Premier)
Hope Munson (Utah Avalanche)
Peyton Nakagawara (Seattle United)
Afton Perry (La Roca)
Melina Rebimbas (PDA Blue)
Madison Shumate (Penn Fusion)
Cameron Silva (Mustang SC)
West
Isabella Ayers (San Juan SC)
Natalia Coury (Phoenix Rising)
Riley DeMartino (Bethesda SC)
Addison Halpern (PDA Blue)
Lauren Hunter (Davis Legacy)
Morea Juneau (Del Mar Sharks)
Mary Jane Osborne (MVLA)
Katie Pedersen (Eastside FC)
Sophia Penegor (Ohio Premier)
Katie Scott (Internationals SC)
Samantha Smith (Boise Thorns)
Sophia Stiles (Portland Thorns)
Sarah Tate (MVLA)
Olivia Walinski (Pleasanton Rage)
Ivy Williams (LAFC So Cal)
Kate Zimmerman (San Juan SC)
To view a full list of the U15 and U16/17 rosters for the National Selection Games, click here.
SoccerWire Featured Players