Rosters and schedule revealed for ECNL CSP Southeast Event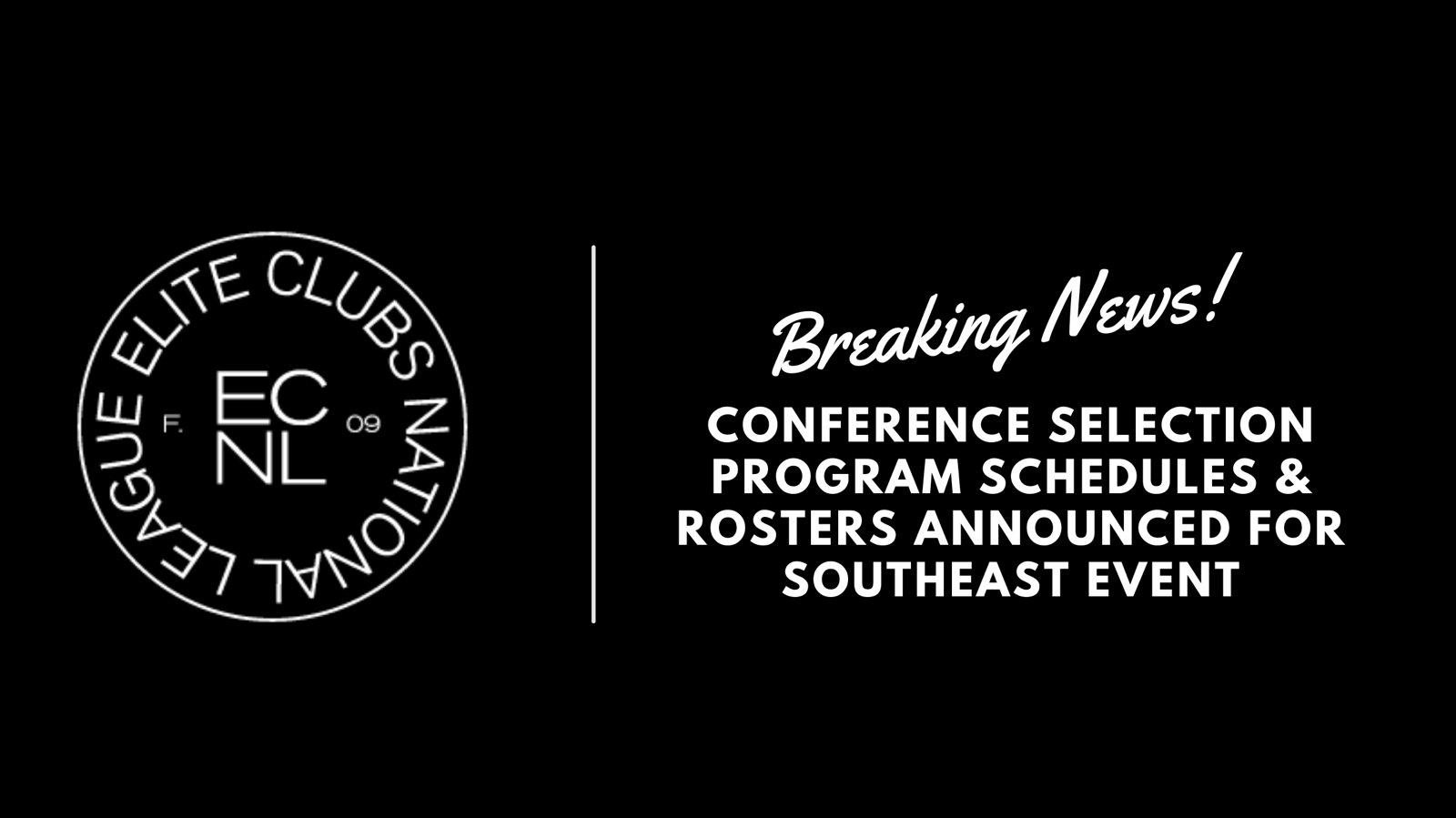 RICHMOND, VA – The ECNL CSP Southeast event will be held February 29 – March 1, 2020 in Winter Springs, FL at the Central Winds Park facility, with some of the best players from the following ECNL clubs in the Southeast Conference: Alabama FC, Armada FC, Atlanta Fire United, Concorde Fire Platinum, Concorde Fire Premier, Florida Elite, Florida Krush, GSA, Orlando City, Sunrise Prime FC and Tampa Bay United Rowdies.
For a full roster of the participating players, click here.
For the full event schedule, click here.
The ECNL Conference Selection events provide an opportunity for the top players within every ECNL conference to play with and against the best players within their region at multiple age groups, and to attend presentations from leading coaches or experts in elite athlete development.
The ECNL Conference Selection Programs are created with three primary goals:
(i) Identify the top players within each ECNL conference at multiple age groups;
(ii) Provide a developmental experience; and
(iii) Recognize and reward individual performance and achievement.
In 2020, there will be ten such programs taking place across the country, with every ECNL Club assigned to one either based upon their conference or their geographic location. The ECNL Conference Selection Programs will bring together the top 60 players within the conference or geographic region for a weekend of training, competition, and education.
Each ECNL Conference Selection Program will include approximately 60 players: 30 from the 2003/2004 age groups, and 30 from the 2005/2006 age groups.
The ECNL CSP listed above will include a training session and two 11 vs. 11 games. Top players from each ECNL CSP, along with other players scouted in ECNL competition throughout the year, will be considered for invitations to the ECNL National Training Camp in Portland, OR in late July.
Players are selected for the Conference Selection Programs based on their scouted performance in ECNL competitions and through objective recommendations from ECNL Directors across the country. The ECNL will be hosting ten CSP events across the country over the next five months, providing an opportunity for top players in every ECNL club.
There are no costs for participation in Conference Selection Programs. The ECNL covers all staffing, facility rental, and equipment costs for the ECNL CSPs. The only responsibility for participating players will be the cost of travel and accommodation (where necessary). The full schedule of 2020 ECNL CSP events is available, click here.