REPORT: U.S. Soccer to permanently close entire Development Academy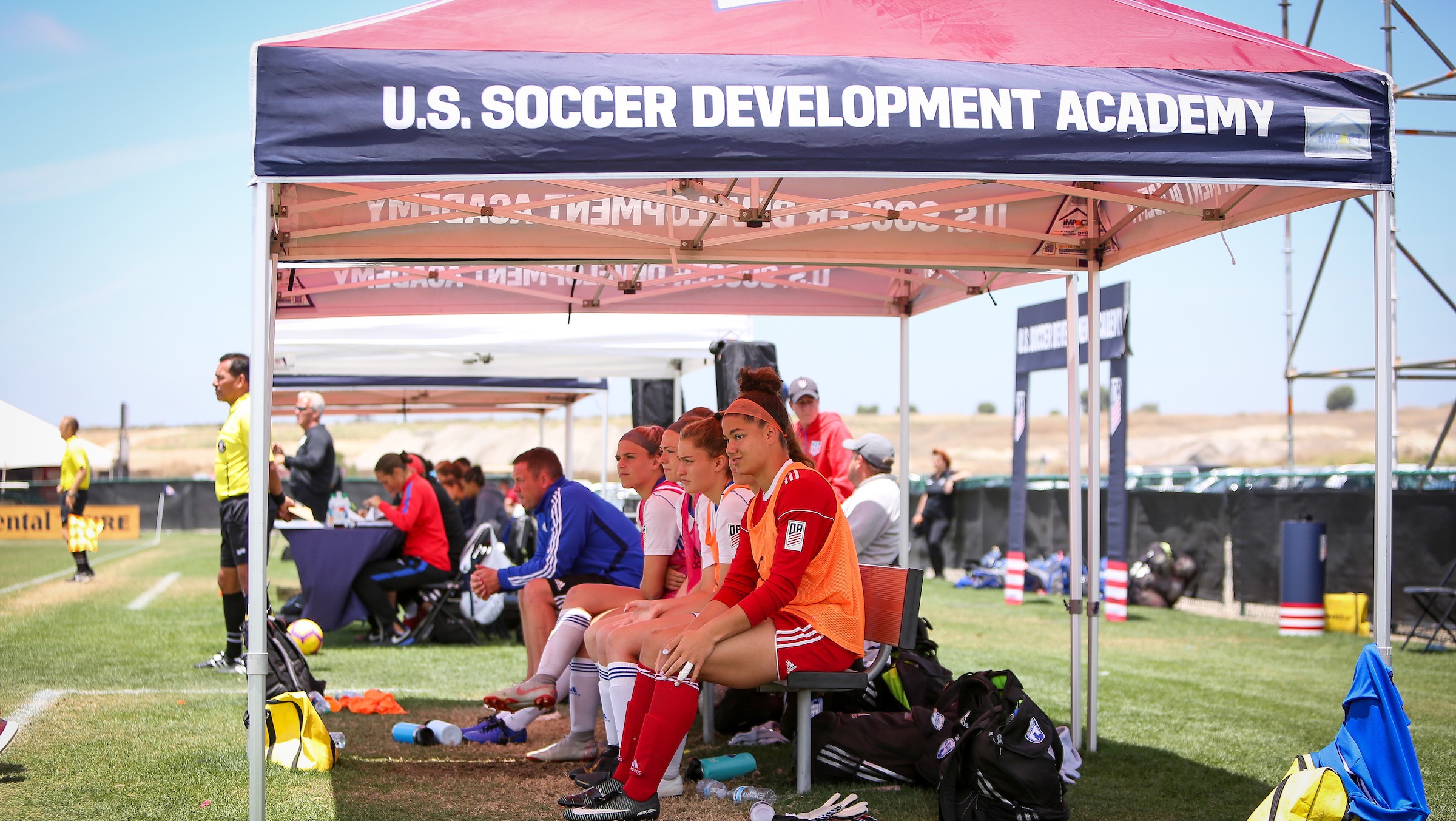 [UPDATE: April 15, 8:00 p.m. ET – Major League Soccer has just announced the launch of a competitive platform for MLS club academy teams and non-MLS academy teams that previously participated in the U.S. Soccer Development Academy … Meanwhile, the Federation has just officially announced the immediate closure of the Development Academy.]
UPDATES: Youth Soccer Landscape Changes as U.S. Soccer Development Academy Shuts Down
By Quinn Casteel
SoccerWire Managing Editor
According to a breaking report by Paul Tenorio and Sam Stejskal of The Athletic, the rumors about U.S. Soccer shutting down the Development Academy have been confirmed as fact.
Late last week, speculation began spreading like wildfire about the possibility of the groundbreaking decision, and now the announcement is considered imminent, according to Tenorio and Stejskal's sources. The Federation will be permanently closing both the Boys and Girls DA programs, with an official press release expected to come out as soon as Wednesday.
On the boys' side, there has been widespread talk for several years that Major League Soccer (MLS) clubs were considering forming their own breakaway academy league outside of the DA. All 26 MLS clubs currently run academy programs in the DA, and will now have the perfect opportunity to form their own competitive platform.
Numerous United Soccer League (USL) clubs also have academy programs in the DA, as the pro league has ramped up its own youth platforms in recent years. A more comprehensive USL Academy league may now become a reality sooner rather than later.
For all the Boys DA programs not linked to professional clubs, there's no word on which ones will land where for the 2020-2021 season. They will have quite a few options when it comes to existing leagues, such as the Elite Clubs National League (Boys ECNL), US Youth Soccer National League, and various high-level regional leagues such as US Club Soccer's National Premier Leagues (NPL) around the country.
Many DA clubs already have membership in such leagues for their non-Academy teams.
Texas powerhouse club Lonestar SC announced its departure from the DA to the Boys ECNL in February, putting them ahead of the curve. Since then, the Boys ECNL has also announced the addition of a Northern Cal Conference, and added three more clubs for next season, including a non-DA USL affiliate, Louisville City Academy.
Since the initial publication of this story, six more Development Academy clubs – all from Southern California – have just been announced as new Boys ECNL members.
On the girls' side, the ECNL is the clear preeminent destination for the nation's best clubs, now that the Girls DA is being disbanded. The biggest question moving forward will be, how many Girls DA clubs will be accepted into the ECNL for next season?
Of course, the same US Club Soccer and US Youth Soccer affiliated national and regional leagues that may attract many of the departing Boys DA clubs will also be available for Girls DA clubs that aren't able to gain ECNL membership for Fall 2020.
In just the past few weeks, four very high profile Girls DA clubs officially jumped ship to the ECNL. The Dallas Texans and Real Colorado announced their return to the ECNL in early March. They were followed by the North Carolina Courage and Georgia's United Futbol Academy later in the month.