Soccer-focused American prep school carves pro pathway via Spain residency program
By Quinn Casteel
SoccerWire Managing Editor
A new prep school in New York designed specifically for ambitious youth soccer players is aiming to provide a direct pathway to the professional ranks.
Through a unique residency program with FC Malaga City Academy in Spain, student-athletes who attend Pathfinder Academy in Pleasant Valley, N.Y. are getting the chance to train and compete with many of the world's top prospects.
As part of a global program, Spanish club FC Malaga City Academy hosts players from 35 countries around the world to train and play for teams at the U-19, U-23 and senior level. Players representing six different continents each spend time participating in Malaga City's residency program throughout the 10-month season, in which they go up against some of the best European clubs, including Real Madrid, FC Barcelona, Atlético de Madrid and Valencia, among others.
The newly-launched Pathfinder Academy is one of the latest institutions to join FC Malaga's residency program, as it aims to provide Americans with professional aspirations a direct pathway to high-level opportunities.
"We're working with different kids that are motivated and chasing a dream, hoping to make it professionally and we try to find pathways for them," said Pathfinder Academy director Colin McComb. "We're educating both players and parents on those pathways."
"The first thing is when most people think of pro soccer, they think Manchester United, Man City or Chelsea," McComb continued. "Those are lofty goals but pro soccer around the world – you can make a living in Division 2, 3 or even Division 4 and Division 5 in parts of Europe. Most parents in the USA don't have that view with soccer being professional as a trade. They look at it similar to the NFL or the NBA, and making it as a superstar."
In its first year, Pathfinder has four players who were recruited for full-season (10-month) residency stints with FC Malaga City: Declan McComb, Vincent Gazivoda and Justin Suarez in the 2004 age group, and Ned Devendorf in the 2005 age group. McComb and Gazivoda both began their inaugural stays in Spain this year, each playing for Malaga City in several high-profile matches while learning under UEFA Pro and A licensed coaches, before having to depart back to the U.S. early due to the COVID-19 outbreak.
Despite the setback caused by the pandemic, several Pathfinder players have already earned Spanish residency invitations for the upcoming season. Meanwhile, the New York-based institution is expected to accept as many as 40 student-athletes for the upcoming year.
Pathfinder teams, composed of boys ranging from 8th grade to 12th grade, compete domestically against other elite level prep schools. They train throughout most of the year on the 290-acre campus, in a structured environment which combines rigorous academic studies and soccer activities.
While on campus, Pathfinder students learn from on-site tutors and work on collaborate projects relating to core curriculum subjects along with other disciplines such as volunteerism, civics and leadership. The technology-enabled education model allows for remote learning as well, which provides students the opportunity to seamlessly continue their studies while traveling abroad.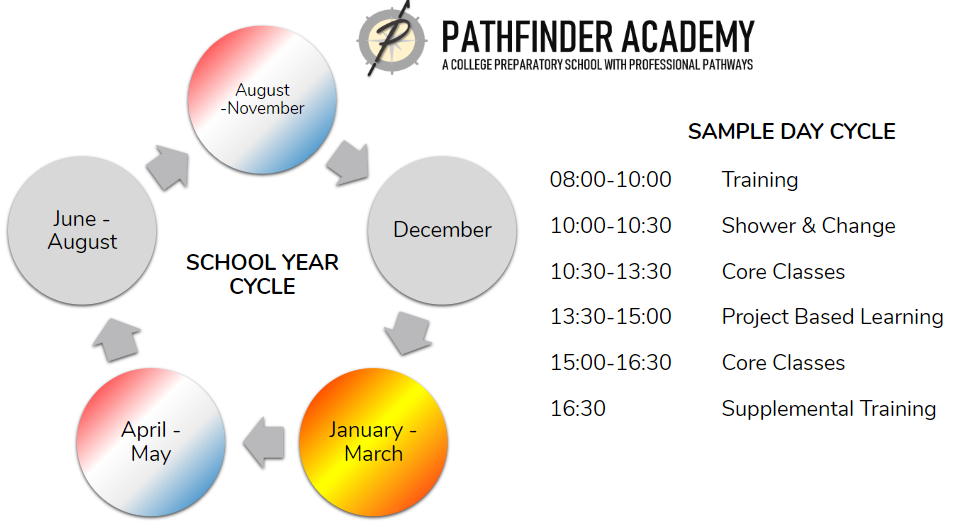 On the academic side, Pathfinder enables students to earn AP credits while engaging in a personalized curriculum, and maintaining their NCAA eligibility. Even after completing multiple residencies in Spain by the end of their prep careers, Pathfinder players can still go on to a more traditional American soccer route by staying home to play in college.
McComb is hoping that Pathfinder's academic and athletic development model will become more widely available in America, where many talented soccer players live too far away from MLS academies or other U.S. Soccer Development Academy clubs.
"I'm an hour and a half from the closest DA program, but in a soccer hotbed," said McComb, who resides in the New York City suburbs. "There's more soccer activity than American football activity. Little League baseball is declining, and they're building more soccer fields than anything else. There's a tremendous amount of talent, but I've seen kids burn out trying to do a 3-hour round trip 5 days a week, trying to play for a DA program closer to [New York City]."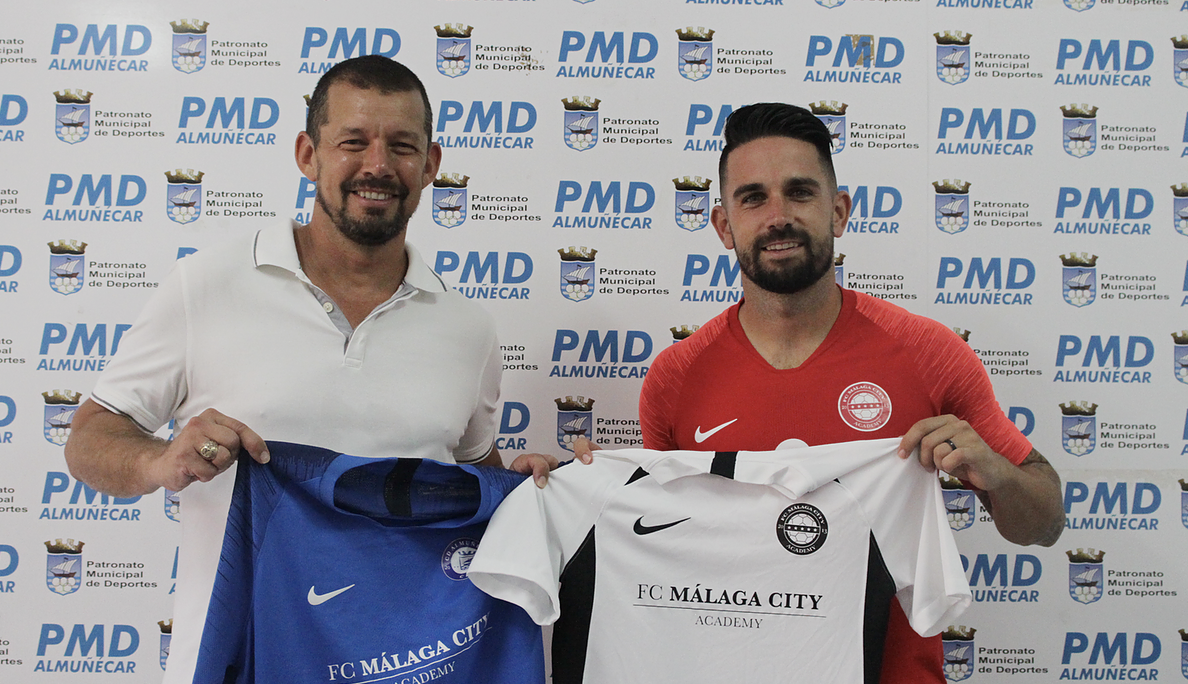 In addition to the fully-immersive Pathfinder Academy, McComb and his business partner George Jermy have also launched a fully-funded program for younger players, called FC Malaga City in New York. In partnership with youth club BSC Wolves, the Malaga City in New York provides players ages 9-13 with a non pay-to-play year-round development system.
Although the global COVID-19 shutdown has put a temporary pause on Pathfinder Academy and FC Malaga City's in-person operations, the staff is continuing to move forward with the application process for next year, along with several long-term projects, including the installation of a FIFA regulation size field on campus.
Even with the pandemic-related setbacks, McComb said that he and the Pathfinder Academy staff are "really pleased" with what they have been able to achieve in their first year.