Quarterfinal matchups decided for NCAA Men's Soccer Tournament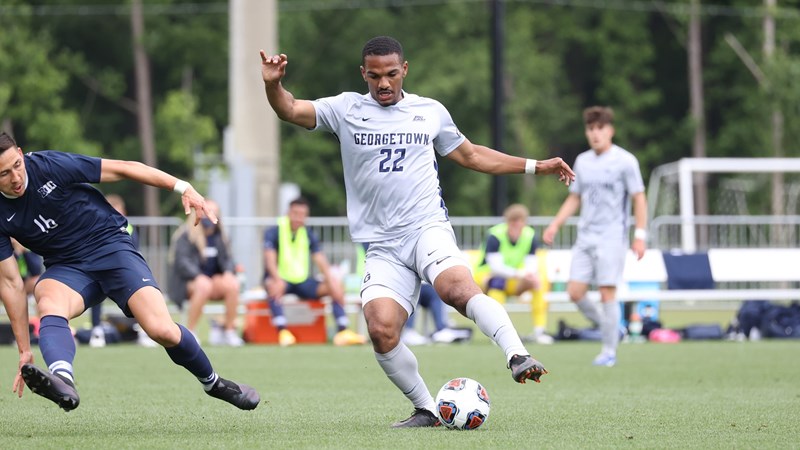 After Thursday's eight third round matches, the NCAA Division I men's soccer championship quarterfinals are squared away.
No. 8 Georgetown seed will face Marshall, No. 2 seed Pittsburgh will battle No. 7 seed Washington, No. 3 seed Indiana will take on No. 6 Seton Hall and North Carolina will clash against No. 5 Wake Forest.
The third round kicked off with No. 7 seed Washington's 2-0 defeat of Missouri State and No. 8 seed Georgetown's 3-2 victory over Penn State.
Later in the third round, No. 2 Pittsburgh dealt UCF a 4-0 loss. No. 1 Clemson was then shocked by Marshall 1-1 (6-5 PKs) in a match that saw the top-seeded team  bow out.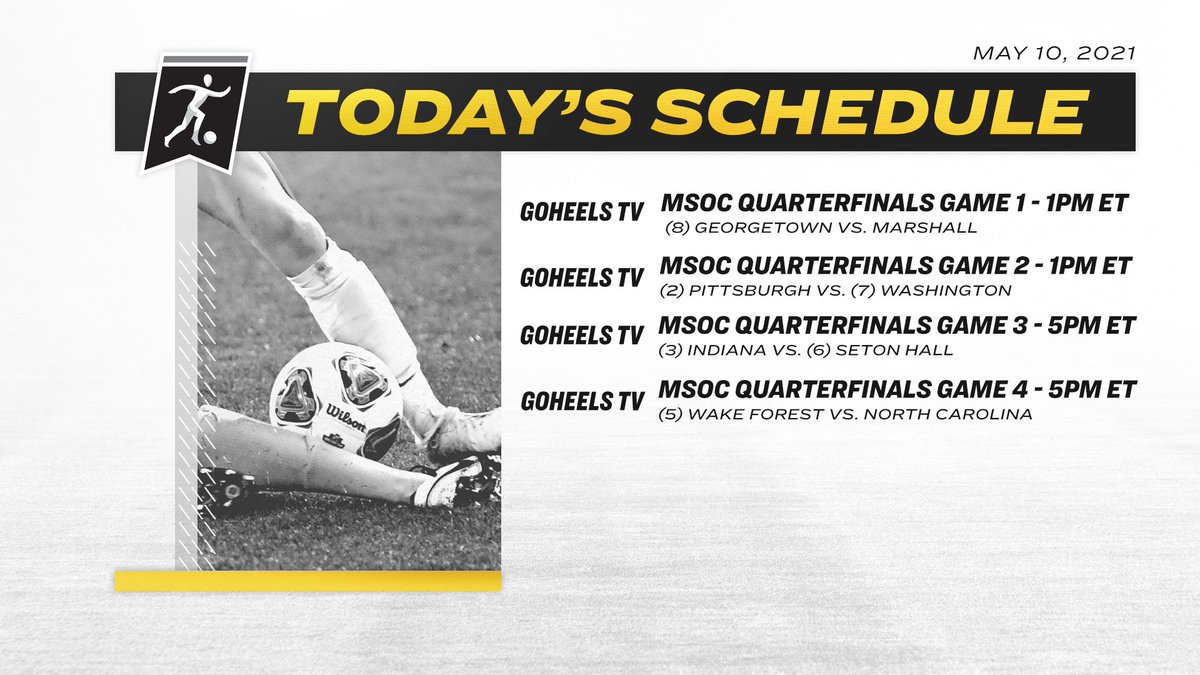 The next slate of third round games started off with a scare for No. 3 seed Indiana as the Hoosiers fell behind 1-0 early. The Hoosiers battled back though and came away victorious, 2-1, against Marquette thanks to a late goal by Maouloune Goumballe ('80).
The other 6 p.m. EDT match on Thursday featured North Carolina upsetting No. 4 seed Stanford 1-0. After Joe Pickering netted the first and only goal ('14) of the match, the Tar Heels held strong on defense to prevent Stanford from tying the match.
No. 5 seed Wake Forest held off Kentucky 2-1 behind two early goals from Kyle Holcomb ('20 & '62). The Wildcats got a goal from Brock Lindow, but it wasn't enough to get past the Demon Deacons.
In the nightcap, No. 6 seed Seton Hall survived against Virginia Tech 2-2 (7-6 in PKs). The Pirates and Hokies went back and forth prior heading into extra time. Nick Blacklock netted two goals ('14 & '56) for the Hokies as they took the lead early in the second half. The Pirates escaped with the victory though as a late goal ('81) from Andrea Borg helped push the match into extra time, and eventually penalty kicks. Seton Hall then outpaced the Hokies 7-6 in the shootout.
The winners of quarters will advance to the semifinals, which will be played Friday, May 14.
Here's the complete schedule for Monday's upcoming quarterfinal matchups:
Here are the complete results from Thursday's third round action: