PWSI exec Mike Yeatts steps away from soccer, leaving rich legacy
One of the most quietly effective leaders on the D.C./Maryland/Virginia youth soccer scene is leaving his post.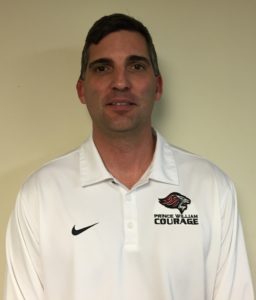 Mike Yeatts has announced his imminent departure from Prince William Soccer, Inc.'s executive director post after seven years at the helm, marking a new chapter after some two decades of service to the fast-growing Virginia club.
One small but telling sign of the respect he's earned over the years: Yeatts' Facebook announcement of his move has drawn some 250 comments and counting, most of them exclamations of congratulations and support from former players and parents of players, but plenty from counterparts at other clubs across the region as well.
"I'm not sure anything that we say, or that anybody says, about Mike is really going to do justice to what he's meant the last 10 or 20 years to the club," PWSI director of operations and tournaments Rob Cheshire told SoccerWire.com. "Youth soccer is an ever-changing landscape and he's been able to navigate us through those paths, but also introduce us to some pretty cool things along the way."
First a coach, then a board member, manager and eventually chief executive, Yeatts has been a prominent figure in PWSI's maturation from a loosely-confederated recreational organization into a true club, one with a full range of offerings from grassroots programs like Soccer For Success and TOPSoccer to an elite travel arm with U.S. Soccer Development Academy membership and a series of youth national team call-ups.
+Q&A: 2014 Development Academy debutants PWSI eager to seize opportunity
"His legacy is quite firm here. He's as important a figure as the club has had," said Mike Cullina, PWSI's director of soccer, said. "And behind the scenes, too. Mike isn't a guy that needs his face on the website or walking around the fields making sure people know he's the executive director. He's just the guy that wanted it to be better for the kids and not worried about getting credit for the work that happened – but he deserves a ton of it. No question about it."
Cheshire knows Yeatts not only as a colleague and supervisor – he also recalls taking his AP Government class back when Yeatts was a teacher, and has spent long hours with him out on the training grounds over the years. He and others are quick to extol the culture of cooperation and inclusion that Yeatts fostered across the club, starting at PWSI's Woodbridge, Virginia headquarters.
"You really couldn't ask for a better person to work for, because for the most part you never really felt like you were working for him. You felt like an equal partner within the organization, and that you had just as much say in it as your colleagues," said Cheshire.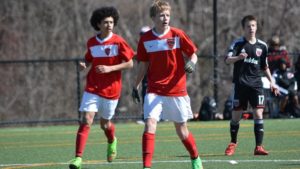 "Sometimes people in our profession kind of get caught up in things, and he was always preaching 'remember the kids first,'" he added. "It was really about putting the kids first within our program, trying to give them the best experience, teach them about the game of soccer in a positive manner, and really just try to help them lead a healthier lifestyle – and hopefully soccer was going to be the avenue for that."
While Yeatts handled the dirty work behind the scenes, PWSI's Courage travel teams grew increasingly successful on the state and regional levels – fueled by improving facilities like the artificial-turf fields at Howison Park, the product of a cooperative relationship with county government. The club's number of tournament offerings doubled, and the events have begun to draw teams from an increasingly broad catchment area outside the region.
+READ: Ten clubs earn division titles at first annual PWSI DMV Premier Cup
He also took a particularly personal interest in community outreach efforts like the "Courage F.U.N. Project," which includes Soccer For Success – a U.S. Soccer Foundation after-school program for at-risk 3rd and 4th graders – and a financial assistance program that provides upwards of $50,000 per year in scholarship aid for families in need. Cheshire noted that when PWSI built a fieldhouse at Howison, Yeatts led the push to stock the concession stand with healthy snacks.
Perhaps most strikingly in a youth soccer scene where big personalities are often more common than stable, sustainable organizations, PWSI appears well-equipped to stay on course after Yeatts' departure.
"There's a lot of guys, not just in this industry but in others, that want things to fail when they leave so that it was about them and their success – not Mike. He set this organization up to succeed long after he's gone," said Cullina. "He's passionate about the organization and the kids here, and he wants it to continue to move forward.
"People have come and gone, but [PWSI] continues to make this steady climb. And there hasn't been a lot of turnover, either – you look in that room when he announced to the staff last week, almost everyone's been there three years or more … We are nowhere near the top end of the pay scale in this area, generally speaking, for our coaches and staff, and they stay here because they wanted to be here and work for that guy. What he's done in creating that culture is fantastic."
Yeatts has accepted an executive position in the health care industry. He will begin his new venture on Sept. 12, with a lengthy training period leading up to a management position at a skilled nursing rehabilitation center in Virginia.
Though he's leaving the soccer business, Yeatts will remain a soccer dad, and PWSI leaders are eager to keep him around in whatever capacity possible.
"We're hoping he runs for a board position here in the new board elections," said Cullina. "We expect he'll get elected and jump on our board and continue to be part of what we're doing moving forward. It's just not at the CEO capacity. Because he cares about it. He cares about this club."