St. Louis County invests in youth soccer with new $14 million facility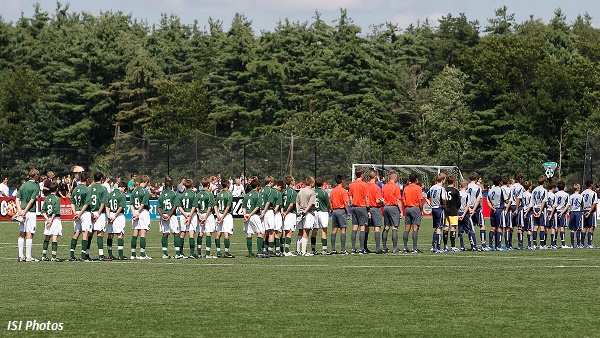 St. Louis FC and St. Louis Scott Gallagher Executive Director Patrick Barry recently said the St. Louis area – once known as one of the premier soccer hubs in the United States – was about 18 to 24 months behind in terms of expanding its youth soccer presence.
It appears that is going to change soon, as St. Louis County has decided to make up for lost time by embarking on a groundbreaking $14 million publicly-funded project to make the area one of the top youth soccer destinations in the nation.
In February, the county announced its plans to develop a regional soccer complex at Creve Couer Park in Missouri. Playing host to 21 tournaments per year, the facility is expected to bring in some 133,000 visitors and 39,000 hotel room nights around the area. The county expects the net revenue of this project to be about $7.7 million annually.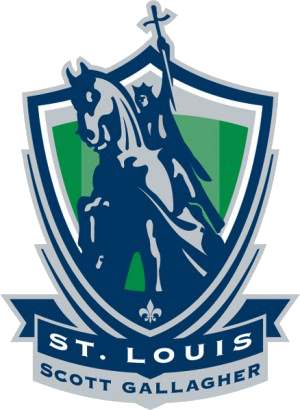 "People who aren't familiar with youth soccer or youth sports probably don't fully understand the impact," Barry told SoccerWire.com. "But we see it because our teams participate and travel all over, and our parents know the kind of money that they spend when they're on the road, so I think it's going to be a huge lift for the area economy."
+Read: Minnesota United FC to enter Major League Soccer in 2017
Regional powerhouse youth soccer clubs SLSG and Lou Fusz SC will play a major role in bringing in visitors, each hosting a variety of tournaments throughout the year. SLSG has one of the most prominent tournament series' of any club in the country, with a wide range of regional and national events under its brand. The club's tournament series includes the Gallagher Friendlies, SLSG Fall Festival, SLSG Girls Fall Classic, SLSG Boys College Showcase, SLSG Spring Classic, Saint Louis FC 3v3 Soccer Challenge, SLSG Christmas Classic and the Gateway Memorial Day Classic, which is co-hosted alongside Lou Fusz SC.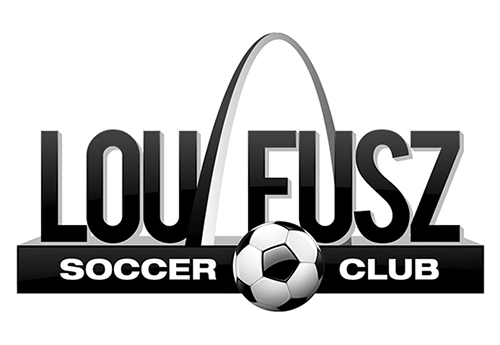 In addition to the Memorial Day event, Lou Fusz SC hosts its own tournament called the Midwest Fall Invitational, which was established in 1992. Lou Fusz SC and SLSG field nearly 500 total teams of their own between them, and draw thousands of other teams to their fields with league play and events on a yearly basis. With youth soccer participation in the region expected to continue to grow in the coming years, local officials felt the time was right to make a serious investment in the sport.
"This complex will provide an ideal location for regional and national amateur soccer tournaments," St. Louis County executive Steve Stenger said in a statement. "This facility, in combination with nearby soccer complexes, will allow St. Louis County to compete on a national level to host these tournaments, in a way we never have before."
+Read: U.S. Soccer Foundation grants $244,368 to underserved communities
The Saint Louis Convention & Visitors Commission, which deals with marketing in the area, will fund the project, which includes 13 full-size turf fields with lights. The County said one of those fields will serve as the championship field, complete with bleacher seating for 500 fans. There will also be two youth-sized fields, a clubhouse and a 1,500-spot parking lot.
Cordell Whitlock, the director of communications for the Office of the County Executive, said construction for this facility will begin in January. The County expects the soccer complex to open in the fall of 2017.
"St. Louis is a little bit late to the game," Barry said. "And the amount of money compared to what other communities have spent, honestly, is extremely reasonable."
After all, the county said the market surrounding the complex — meaning the population within a 45-minute radius — is the higher than any other comparable complex in the country.
The County expects visitors from a five-hour radius. That means people from places such as Kansas City, Chicago, Indianapolis, Memphis and Louisville will make the trip to participate in or watch these events.
"Kansas City has been building fields for five or six years and have done a great job, and now Indianapolis has come on with a very nice complex," Barry said. "It's just a matter of time."
SLSG Tournament Director Mitch Bohnak, who has played a large role in growing the club's events, recently told the St. Louis Post-Dispatch that he not only expects to draw teams from throughout the Midwest, but eventually from all over the U.S. and even internationally as well in the coming years. The new facility will be well-timed in more ways than one for Bohnak and the SLSG club, which is still recovering from a disastrous flood that left World Wide Technology Soccer Park in Fenton, Missouri – home of the youth club and USL side St. Louis FC – completely underwater after rain storms ravaged the area in late 2015.
+Read: St. Louis soccer community still needs help after disastrous floods trash nation's first soccer park
Along with the publicly-funded complex at Creve Couer Park, the St. Louis area will soon benefit from a large privately-funded venue as well, with the Belleville MultiSport Complex currently under construction as well, on the Illinois side of the Mississippi River. That project was originally planned to be built within St. Louis County, but was moved after Stenger and the county elected not to provide supplemental funding for the private project.
Instead of pitching in a minor contribution to the private facility, the county went all in on its own public project, perhaps setting a precedent for other regions looking to become a leader in youth soccer attractions.
Barry said he understands the taxpayers' concerns, adding there is almost always skepticism about projects with public funding. Still, he sees the facility's potential, believing this facility will be huge for the economy in the St. Louis area. In addition to bringing in a projected 39,000 hotel room night per year, restaurant meals and facility rentals are also expected to provide major boosts to the local economy. Furthermore, the county expects 67 jobs to come out this complex once it's in operation.
"It's going to bring more people to the St. Louis area, maybe more people who haven't been here before," Barry said. "In a lot of ways, it's going to do a lot of great things for the area."
Barry sees both St. Louis FC and St. Louis Scott Gallagher using the soccer complex extensively for training, along with hosting a large portion of the club's extensive tournament series. He thinks many of SLSG's U.S. Soccer Development Academy teams will still play their games at the Soccer Park, though he added that could change due to scheduling. If there is a need for more fields, Barry looks forward to having another option.
And starting next year, players and coaches from across the Midwest will have that opportunity, too.