Whitecaps FC Residency wraps up first weekend of new USSDA season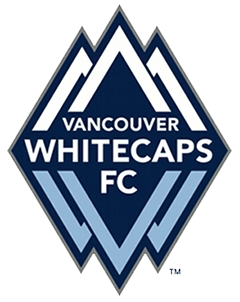 (Via Vancouver Whitecaps FC) – Whitecaps FC Residency teams kicked off their Development Academy seasons with two roads games each, playing at Sacramento Republic FC on Saturday and at Real Salt Lake AZ in Arizona in Monday.
The boys are off from league play for a couple of weeks before playing their first home games at SFU Fox Field on Saturday, September 24 against San Diego Surf.
U-18
The 'Caps got their Development Academy off to a fine start with a 3-1 win over division rivals and last year's playoff quarterfinal foes Sacramento Republic FC.
Gloire Amanda scored two goals – one on a penalty kick and the other on the end of a cross. He could have had a hat-trick, but was unable to convert a second penalty kick.
Defender Terrell Smith scored the third foal on a great individual effort. After collecting the ball in his own 18-yard box, he drove past a series of Sacramento defenders before going one-on-one with the goalkeeper and tucking it past him.
"Overall it was a pleasing start to the season," U-18 head coach Rich Fagan told whitecapsfc.com after the match. "It seems a quick turnaround from the playoffs, but it's great to be back."
U-18 lineup vs. Sacramento Republic FC
Aidan Aylward; Nicolas Apostol, Brendan Skinner, Joel Harrison, Terrell Smith; Andres Charles-Barrera (Alan Camacho 70'); Patrick Metcalfe, Noah Verhoeven (Michael Baldisimo 60'); Theo Bair (Connor Glennon 45'), Gloire Amanda, Ethan Gopaul (Victory Shumbusha 70')
The second match for the 'Caps came on Monday against Real Salt Lake AZ and ended in a 2-0 defeat, with the heat scorching even with an 8 a.m. kickoff.
Michael Baldisimo conceded a penalty kick in the 12th minute, which was converted by RSL for a 1-0 lead.
The 'Caps then took control of the match but couldn't find an equalizer. On 69 minutes RSL took a 2-0 lead. Substitute Gloire Amanda was then shown a red card on 75 minutes as the U-18s fell by a 2-0 final score.
U-18 lineup vs. Real Salt Lake AZ
Thomas Hasal; Nicolas Apostol, Patrick Metcalfe (Jonas Hakkinen 75'), Joel Harrison, Terrell Smith (Brendan Skinner 45'); Ethan Gopaul, Michael Baldisimo, Andres Charles-Barrera, Nicholas Fussell (Connor Glennon 70'); Alan Camacho (Gloire Amanda 70'), Theo Bair (Victory Shumbusha 45')
U-16
The U-16s battled hard in their first match of the season but fell 3-2 to Sacramento Republic FC.
Alessandro Hojabrpour scored on a penalty kick and Gurman Sangha finished a rebound inside the box, but Sacramento scored all three of their goals in the second half including a winner in injury time for the win.
"Overall a disappointing result but some positives to build on, particularly in the first half," U-16 head coach Adam Day told whitecapsfc.com. "We were completely in control of the game in the first half and the contest should have been out of sight, but we just didn't capitalise on our dominance enough. We spoke at halftime about pressing the reset button, but we gifted them a sloppy penalty kick to get them back into the game and when our fitness and our shape collapsed, we got punished. The group is trying to establish an identity and we saw enough today to suggest what we will be capable of over the coming weeks and months."
U-16 lineup vs. Sacramento Republic FC
Trevor Schneider; Gabriel Escobar (Ali Zohar 60'), Andrew Peat, Jake Ruby, Daniel Kaiser (Nikolas White 60'); Alessandro Hojabrpour, Anthony Caceres, Haider Kadhom, Gurman Sangha (Nikolas Papakryiakopoulos 65'); Jefferson Alade (Nicolas Budisa 65'), T-Boy Faiya (Jacob Aulin 65')
Monday brought another tough test in very hot conditions.
The 'Caps had chances early, but were stopped by the RSL goalkeeper.
Just before halftime, RSL were shown a red card. But the home team responded from being down a man and took a 1-0 lead before the break.
The second half saw RSL score one more goal on 57 minutes as the match ended 2-0.