Purdue women's soccer completes 2019 recruiting class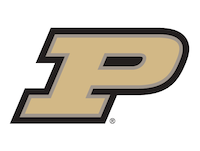 WEST LAFAYETTE, Ind. (Via Purdue University) – Purdue University women's soccer head coach Drew Roff unveiled Emma Tompkins as the newest member of the 2019 incoming class, which features six freshmen.
Tomkins joins Hannah Lapeire, Leanna Rebimbas, Sydney Sparks, Ashley Witucki and Chloe Woodbeck as the 2019 freshmen class. The six-member class will be the smallest incoming squad since 2015, when current seniors Hannah Mussallem and Dannah Williams joined the Boilermakers. The well-rounded incoming class will include two forwards, a midfielder, defender, goalkeeper and a versatile forward/defender.
Emma Tompkins
Position: Goalkeeper
Height: 5-9
Hometown: Elizabethtown, Ky.
High School: Elizabethtown
Intended Major: Biomedical Engineering
Club Team: Nelson Elite
A three-time varsity letterwinner, Tompkins played for the Nelson Elite club team in addition to Elizabethtown High School. Tompkins was a member of the District 17 championship-winning squad for four consecutive years (2015-18) where she played multiple positions including starting goalkeeper and midfielder. While joining Purdue as a goalkeeper, the newcomer was named Newcomer of the Year as a freshman at Elizabethtown and Midfielder of the Year following her junior season. Tompkins will also bring speed and agility to the Boilermakers, having been a member of the cross country and track and field teams during her high school tenure.
Tompkins on Purdue: "Purdue's soccer team is a great fit for me because the players have so much energy and camaraderie. When I have been with the coaches and players, I've always felt welcomed and safe. I want to be a part of a team where the players are proud of who they are and who work hard to succeed."
Coach Roff on Tompkins: "She's an excellent shot stopper and is very driven to improve. She's got great mentality, too, so she will add a lot to our training environment. Not to mention she provides added depth to our team –we'll have four talented goalkeepers on the roster, which is great for training purposes. We're excited to have her join the team and are looking forward to getting her on campus this fall."
2019 SIGNEES
Hannah Lapeire
Position: Midfielder
Height: 5–7
Hometown: Buffalo Grove, Ill.
High School: Adlai E. Stevenson
Intended Major: Health Sciences – Pre-Professional
Club Team: FC United Premier
Lapeire was a four year varsity starter, a three-year club team captain and a varsity team captain as a junior and senior. Over just three seasons, Lapeire registered 35 assists 25 goals on her way to earning All-Conference nods following each campaign. In addition, Lapeire was named to the All-Sectional Team sophomore and junior year while earning Lake County All-Area Team and Pioneer Press All-Area Team recognition following a Regional Championship title. The Buffalo Grove native was a member of the 2016 Disney Showcase Champion team and is an honor roll member.
Leanna Rebimbas
Position: Forward
Height: 5-10
Hometown: West Caldwell, N.J.
High School: James Caldwell
Intended Major: Kinesiology
Club Team: Princeton SA
Rebimbas has been a member of the U19 Portugal Women's National Team for a year and a half. During that time, the future Boilermaker competed in the Euro Qualifiers and the United States Youth Soccer National Semi-Finals. The New Jersey native scored double-digit goals as a sophomore, junior and senior for James Caldwell High School, including a season-best 29 goals as a sophomore. Despite being called up to the national team and missing most of her final two high school seasons, she secured 27 goals as a junior and netted 13 as a senior. Rebimbas is a two-time All-Conference First Team and All-State member.
Sydney Sparks
Position: Center Back
Height: 5-11
Hometown: Carlsbad, Calif.
High School: Cathedral Catholic
Intended Major: Biology
Club Team: San Diego Surf
Sparks ranks among the top-150 in the nation (No. 149), including 20th in the state of California, and is a Top Drawer Soccer three-star recruit, who helped the San Diego Surf to a U16 and U17 playoff berth. Sparks secured a 2017 US Youth Soccer ODP Region IV Championships All-Tournament Team nod after helping her U15 team to an ECNL Western League Championship title and quarter finalist status. In 2016, Sparks was a National ODP Champion and a member of the ODP Championship Best XI. Additionally, the California native earned three consecutive honors from freshman to junior year for earning a 4.0 grade-point average and above.
Ashley Witucki
Position: Forward
Height: 5'6
Hometown: Carmel, Ind.
High School: Carmel
Intended Major: Kinesiology
Club Team: Indiana Fire Juniors
The 2018 All-American Game and 3A Girl's Soccer mental Attitude Award nominee was a member of the 2018 3A State Championship title team. Witucki is a four-year letter winner and helped the squad to a conference championship title in the Metropolitan Interscholastic Conference each of those four seasons. Before earning the State title as a senior, Witucki led the team to three consecutive Sectional Runner-Up statuses. During her senior 2018 campaign, Witucki made First Team All-District, All-MIC Conference Team and the Academic All-State team after netting five goals and five assists. Moreover, she was a member of the United States Youth Soccer Academy (USYSA) U15 MRL Division Champions as a freshman and a member of the National Premier League (NPL) National Champions team as a junior.
Cloe Woodbeck
Position: Back / Forward
Height: 5-10
Hometown: Ferndale, Mi.
High School: Shrine
Intended Major: Business Marketing
Club Team: Michigan Hawks
Woodbeck is a Top Drawer soccer two-star recruit who has been a member of the Michigan Hawks '01 club team for three years years, was a member of the Michigan Hawks '00 National Championship ENCL team in addition to attending the Michigan Hawks '01 Development Academy as a junior. As a freshman, Woodbeck earned a Mercy High School varsity letter and was an Olympic Development Program Invitee. In addition to playing soccer, Woodbeck brings speed to Folk Field after having lettered in track as a sophomore. The Michigan native was a Catholic League Champion in the 400-meter and high jump as well as an All-Academic Track Shrine High School honoree.