New NCAA recruiting rules officially go into effect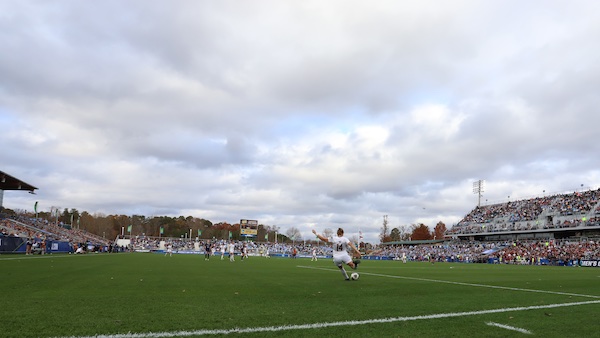 New NCAA recruiting rules officially went into effect on May 1, 2019, affecting a wide range of college sports including men's and women's soccer. The rules are aiming to curb early recruiting activity with stricter regulations on communication between college coaches and high school players.
For NCAA Division I men's and women's soccer, the new rules include the following:
No communication with a coach until June 15 of sophomore year
No official or unofficial visits until August 1 of junior year
Official forms of communication between college coaches and high school players will now be allowed slightly earlier in the recruiting process, starting on June 15, though unofficial and official campus visits will not be allowed until August 1.
Recruiting conversations between NCAA Division I coaches and intermediaries such as parents, club coaches and high school coaches, will also be forbidden prior to June 15 following the player's sophomore year of high school. Before that date, no recruiting activity is allowed, including discussions of scholarships or financial aid.
+READ: NCAA to allow earlier communication, campus visits for Div. I recruits
+READ: Hydration breaks approved in NCAA men's and women's soccer
However, college coaches will still be allowed to communicate with club and high school coaches to discuss freshman and sophomore players that the college coach is interested in recruiting. Those conversations will be limited to college coaches discussing players they are specifically interested in, as part of their evaluation process, not as a de facto communication method for making unofficial verbal offers to players.
Additionally, athletes can still reach out to college coaches whenever they want, as the regulations apply only to the college coaches.
Click here for a full guide on the new NCAA Division I Rules on Early Recruiting.