Harvard women's soccer announces 7-player recruiting class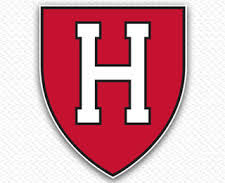 CAMBRIDGE, Mass. – Looking forward to the fall campaign, Harvard women's soccer has announced its highly-accomplished class of 2023: Angela Caloia, Gabby DelPico, Hannah Gardner, Hannah Griffin, Ava Lung, Megan Mackey and Hollyn Torres.
"We are really excited to welcome the class of 2023 to the Harvard Women's Soccer family," said Chris Hamblin, The Branca Family Head Coach for Harvard Women's Soccer. "I would like to thank associate head coach Mike Calise and assistant Coaches Kerry Baldwin, Paige Burnett and Mark McDevitt for their efforts in recruiting such a hard working, team-oriented and talented group of student-athletes."
The seven-member group of first-years spans two states, the District of Columbia and three countries, with five players seeing time with youth national teams. They join a talented group that went 4-2-1 in Ivy League play in 2018, and has won six of the past 11 Ivy League championships.
"This diverse class perfectly compliments our returning team who have made great strides this off-season," continued Hamblin. "The first-year class has had success on the national stage with their DA and ECNL club teams, as well as international experience with multiple players representing their countries. We can't wait for our incoming class to begin their Harvard academic and athletic experience this fall."
The class of 2023 can be found below:
Angela Caloia | F | Washington, D.C. | Washington International School
U19 Italian National Team….Italian Full Women's National Team Pool….Represented Italy at U19 level in La Manga Tournament and in the elite round of European qualification … 2018 ECNL All-American Team……TopDrawerSoccer Top 150 recruit….2017-18 ECNL National Playoffs Best XI … Attended ECNL Integrated National Training Camp twice, and ECNL PDP Mid-Atlantic camp twice … Three-time Mid-Atlantic Conference Champions with McLean ECNL at U16, U17 and U18 levels … Washington International School Lifetime Achievement Award … Named to DC All-State team in 2019 … 2016-17 Potomac Valley Conference MVP … Washington International School Socrates Award recipient … 2015-19 First Academic Honors.
Gabby DelPico | M/F | Brockton, Mass. | Brockton
2016 National Cup National Champion with NEFC, named to finals Best XI … Played in US Soccer Development Academy with Boston Breakers in 2018-19, reached final four … 2017 ECNL Northeast PDP Invite … 2017 ECNL final eight with Boston Breakers … All-state selection, Big Three League MVP, Eastern Massachusetts first team All-Star in 2016, … National Honor Society … Foreign Language Honor Society … Book Award recipient.
Hannah Gardner | GK | Horsham, England | College of Richard Collyer
U19 England National Team.…England National Team U15-U19….Selected to represent England in the Torneo Femminille Delle Nazioni Tournament with the U16 and U18 National Teams… Three-year starter at goalkeeper for Chelsea Women Reserves, previously played for Brighton and Hove Albion FC … WSL Development League Champions with Chelsea in 2016-17 … Also played on school netball and rounders teams … Senior prefect at secondary school … A Level biology and chemistry tutor.
Hannah Griffin | M/F | Schuttrange, Luxembourg | International School of Luxembourg
U19 England National Team….England National Team U16-U19….Helped lead team to fourth place at U17 European Championships … Selected to represent England at the  U19 level in La Manga, Spain..…  In Luxembourg national team system from 2013-17 … Played for FC Saarbrucken (Germany) at striker and in the midfield, previously played for FC Munsbach (Luxembourg) from 2010-16 … Varsity NECIS Champions in 2015, varsity soccer team MVP in 2016 … Also ran on track team.
Ava Lung | M/F | Westwood, Mass. | Noble and Greenough
Reached 2018 Northeast League Championship with FC Stars, advanced to ECNL national quarterfinals … 2017 Northeast League Champions with FC Stars, national finalist … Three-time All-ISL selection with Noble and Greenough … Nobles crowned 2018 ISL and NEPSAC Class A Champions … 2016 ISL Champion with Nobles … Academic High Distinction.
Megan Mackey | M | Crawley, England | St. Wilfrid's Catholic School
U19 Republic of Ireland National Team….Republic of Ireland National Team U16-U19…Served as U16-U19 National Team Captain…..UEFA U17 European Championship finalist in 2017 … Nominated Republic of Ireland U16 Player of the Year in 2016 … UEFA U16 Development Tournament winners … Four-year player for Chelsea, played one year for Brighton … PSG Tournament winners in 2016 with Chelsea … Academic honor roll.
Hollyn Torres | M | Frisco, Texas | Centennial
U17 US National Team….US National Team U14-U17… Won Torneo Femminile Delle Nazioni Tournament in Italy with the US U17 National Team… United States U15 Girls National Team CONCACAF Champions in 2016… TopDrawerSoccer Top 150 recruit …..2016-17 ECNL National Championship with FC Dallas Premier … 2016 ECNL Playoffs Best XI … TopDrawerSoccer Standout from ECNL Playoffs … Second team all-region, utility player of the year in 2017 for Centennial … 2015-16 state champion with Centennial … National Honor Society … AP Scholar … A Honor Roll … Sister, Taryn '21, plays soccer at Virginia