Over 175 teams set to kickoff ECNL Girls Houston National Event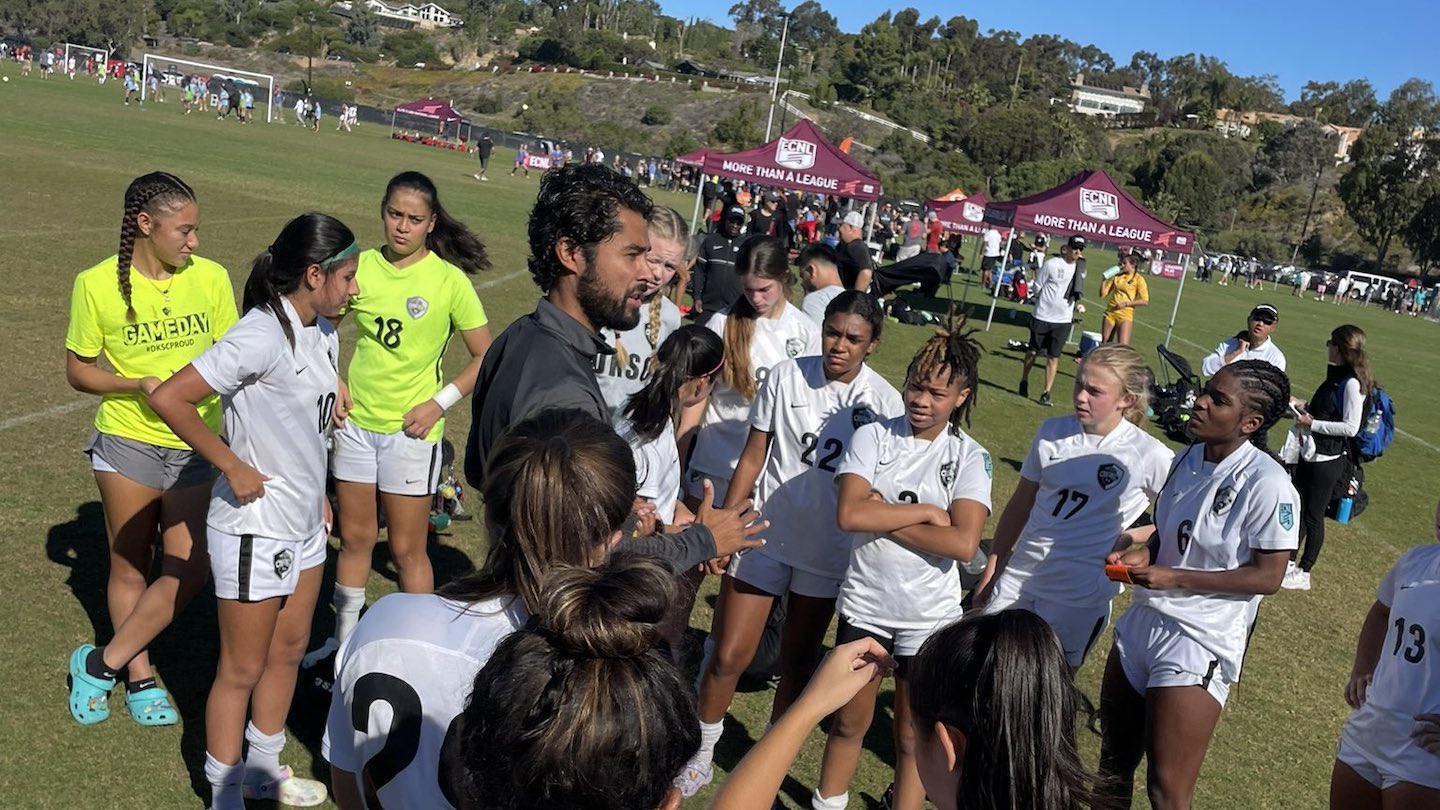 ECNL Girls is ready for another national event as the league takes over America's Space City for ECNL Houston this weekend. More than 175 teams from more than 50 ECNL clubs will come together in the U14-U19 age groups as eyes start to shift from the regular season to postseason play.
ECNL Houston will again feature some of the league's best and brightest at the two National Selection games, one of which will feature athletes from the U15 age group for the first time all season. The National Selection Games will take place on Feb. 26, 2022 at 6:00 p.m., with the U15 game played on Field 22 at Meyer Park and the U16/17 game on Field 23 at Meyer Park.
These contests will reward athletes for their play throughout the start of the season while giving them high-level competition and recruiting opportunities. To view the rosters for the National Selection Game, click here, and for the full team list, click here.
Along with the National Selection Games, ECNL Houston will test every team, setting up compelling matchups throughout the weekend.
DKSC will be using ECNL Houston as a measuring stick for its entire organization, as the club will be bringing teams to all five age groups this weekend. DKSC has had a strong start to its season at every level, with no squad sitting lower than fourth in the extremely tough Texas Conference, and only one age group is currently outside of a Champions League spot. As just one of 11 organizations that are "all-in" for ECNL Houston, DKSC will be looking for a successful weekend of exciting competition and hard play to prep for securing postseason bids in league play.
Another club to watch this upcoming weekend is the Dallas-based Solar SC. Competing in the U14-U17 age groups, Solar SC is one of the best teams at every age; the U14s, U15s and U16s are all undefeated and sit in first place in the Texas Conference, while the U17s are in second. The four teams combined are good for a .922 points percentage in league play this season and all four teams currently sit in a Champions League qualifying spot.
Sporting Blue Valley is rolling deep to ECNL Houston as well, participating in all five age groups. The club has seen good success in the Midwest Conference this year, as no team sits lower than fifth in the conference. Sport Blue Valley's U15s, U16s and U17s all are in a qualifying spot for their respective Champions League, while the U14s and U18/19s are less than three-tenths of a point per game from grabbing a spot. ECNL Houston will give the club more chances to face tough competition and continue their march to postseason play.
While these are just two clubs participating at ECNL Houston, the full docket of games brings intrigue and high-level competition across the board. To view the complete schedule across all age groups, click here.
ECNL Houston merchandise is available for pre-sale online or can be purchased at the event itself. All items must be picked up at the event. To view items on sale and learn more information about pre-ordering, click here.
For more information regarding ECNL Houston, including parking information and national event COVID protocols, click here.