Oregon State women's soccer adds Geri Siudzinski as volunteer assistant coach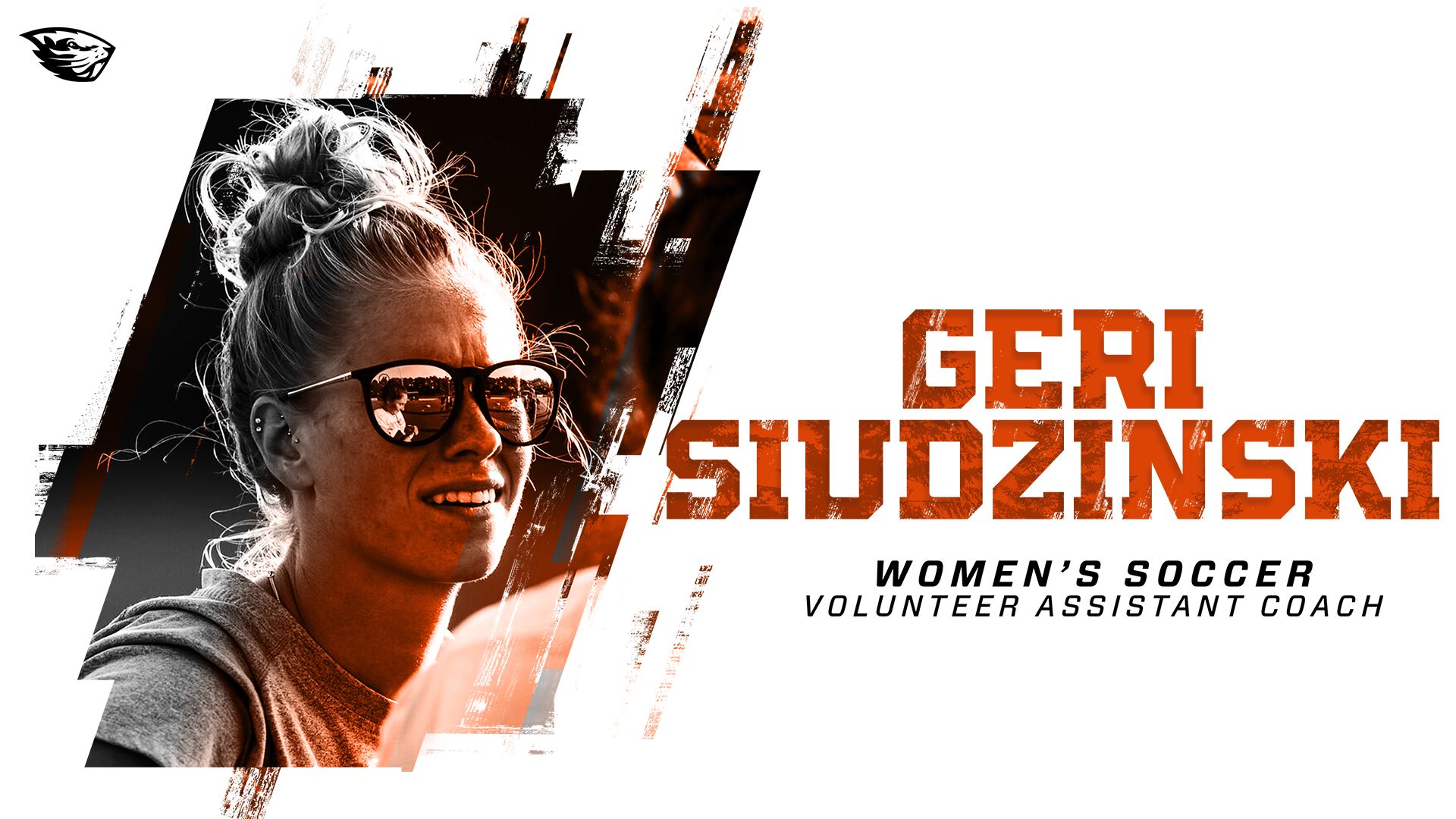 Corvallis – Oregon State women's soccer head coach Matt Kagan announced Thursday the addition of Geri Siudzinski as a volunteer assistant coach.
Siudzinski arrives at OSU after spending the previous two seasons at Mississippi State as the coordinator of soccer operations. Prior to her time at Mississippi State, Siudzinski spent two seasons as a graduate assistant at Ashland University in Ashland, Ohio where she become well-versed in recruiting prospective student-athletes and selling the unique features and benefits of the school's program and institution. While at Ashland, the Eagles compiled a 22-8-6 record and finished second in their league both years.
"I am thrilled to add Geri to our staff here at Oregon State," said Kagan. "Geri is someone I have known for a long time as she worked with our staff at Mississippi State. She is someone I trust completely and is extremely organized, a very hard worker, and will bring a fresh dynamic to our team and staff. We are very fortunate to be able to add her to our growing women's soccer program here at OSU!"
Prior to her work with Ashland, Siudzinski served as a coach for Internationals Soccer Club in Medina from 2017-2018 and coached Sylvania's Pacesetter Soccer Club from 2014-2016. With both clubs she generated, designed and implemented training sessions for each specific team while leading training sessions geared toward development and excellence of technique on the ball. Siudzinski also traveled, planned and coached teams throughout the season.
"Joining the Oregon State women's soccer staff is a blessing for me as I respect Matt Kagan a ton as a coach and as a person," said Siudzinski. "My time working with him at Mississippi State was wonderful, and I'm extremely thankful for the opportunity to work with him again. The success that his teams have year in and year out make for an exciting and challenging work environment."
From 2016 to 2018 she gained experience as an assistant in the Ohio North Olympic Development program, where she created and ran training sessions for different age groups. She also served as an assistant for two years at the Toledo Football Academy.
"I'm looking forward to building relationships with the players on the team," continued Siudzinski. "The student-athletes are what make our job the best. I can't wait to get to know each and every one of them. Secondly, I'm extremely excited to be back on the field coaching. My time as the Director of Operations at Mississippi State taught me a lot about the ins and outs of running a collegiate program, but I've missed being on the field working hands on with the staff and players. I look forward to arriving in Corvallis and getting to work!"
Prior to her coaching career, the Perrysburg, Ohio native was a standout at the University of Toledo where she served as one of the team's captains and recorded six assists in 21 games as a senior in 2015. In 80 career matches with the Rockets, she netted five goals and added 12 assists.
Siudzinski was also a standout in the classroom at Toledo, earning Ohio Collegiate Soccer Association Academy All-Ohio Team and Mid-American Conference Academic Honor Roll honors in addition to spending four semesters on the Dean's List. She graduated in May 2016 with a bachelor of science in public health from UT and complete her master's degree in business administration from Ashland in May 2018.
For updates on Oregon State women's soccer, follow the team on Twitter or Instagram @BeaverWSoccer.