University of Washington women's soccer hires Paul Hart as goalkeeper coach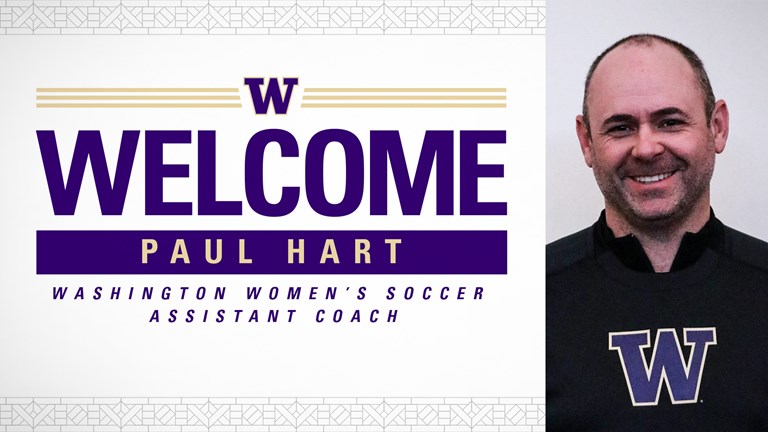 SEATTLE – The University of Washington Huskies women's soccer program announced the hiring of Paul Hart, bringing in the first assistant coach for Nicole Van Dyke's staff.
Hart has spent the last two seasons at Oklahoma, where he served as the goalkeeper coach and recruiting coordinator. He will work as Washington's goalkeeper coach.
"Paul is going to be a wonderful addition to the coaching staff. He is a great recruiter, a highly knowledgeable and experienced coach and a fantastic person," said head coach Nicole Van Dyke about the addition.
In his two years with Oklahoma, the Sooners recorded seven shutouts. Hart has also coached at USF, with the Dons recording six shutouts in his two years there as associate head coach. The Dons would go a combined 10-5-2 at home during Hart's two seasons on the coaching staff.
Hart has also worked with UC Santa Barbara's soccer programs, first as the head strength and conditioning coach for both the men's and women's programs, then as the goalkeeper coach for two seasons. During his two seasons as a coach, UCSB managed two highly-ranked recruiting classes. The Gauchos would also win three Big West championships on the men's side and one on the women's side during his tenure.
Hart's coaching career began at Santa Barbara City College. While there, he was named the NSCAA Junior College Assistant Coach of the Year as he helped SBCC win a conference title in 2011 on the women's side and three conference titles in four years on the men's side. He has also worked with the Olympic Development Program and the Cal South Youth Soccer Association.
"Throughout the search process, it was clear that Paul's holistic outlook on developing student-athletes as not just soccer players, but also as people directly aligned with the values of the program," said Van Dyke. "He brings a wealth of experience to Washington and will make an immediate impact on the program. I look forward to joining forces as we pursue championships."
A native of England, Hart played collegiate soccer in the U.S. at West Texas A&M. While there, he was named the conference Goalkeeper of the Year all four years of his career. He would also play professionally in the Premier League with Queens Park Rangers for three years.
Make sure to follow the Huskies on Twitter with the username @UW_WSoccer and on Instagram at uw_wsoccer.