Mizzou Soccer signs eight to National Letters of Intent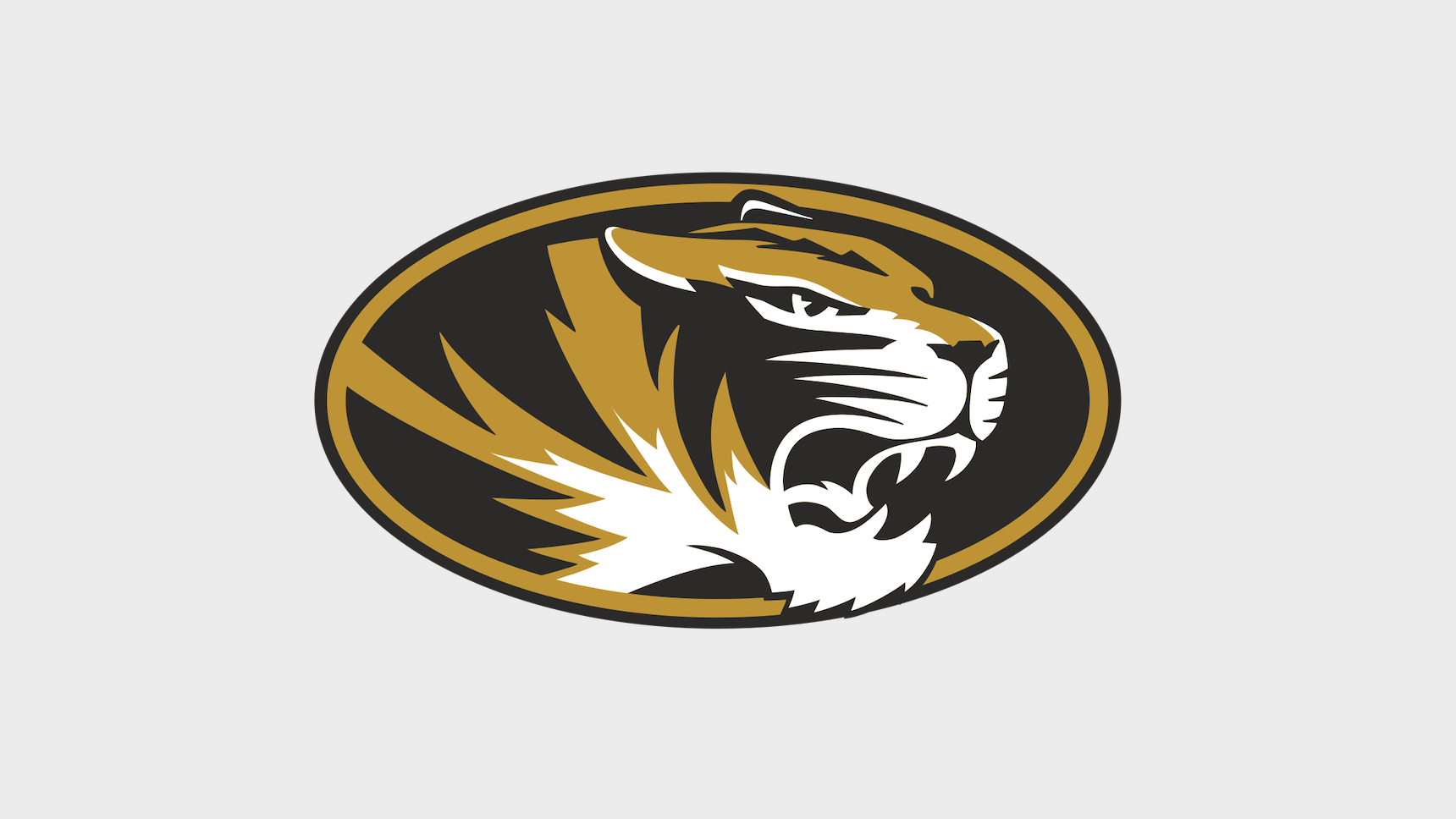 COLUMBIA, Mo. – Mizzou Soccer has signed eight prep players to National Letters of Intent, head coach Bryan Blitz announced today.
Jenna Bartels, Kloee Grubb, Madilyn Hamline, Hannah Joella, Grace Pettet, Kyra Reeves, Ashlie Van Cleave and Sophia Worth will join the program for the 2020 season.
The eight prep players join Mizzou from the states of Colorado, Missouri, Oklahoma and Texas – continuing the program's tradition of recruiting elite talent from the Midwest and Colorado, as 19 players on Mizzou's roster during the fall 2019 season hailed from those states.
"This year's signing class is comprised of a group of high-character student-athletes," said Blitz. "They have had a lot of success both in the classroom and on the field. They are competitors that truly understand the blue collar mentality of Mizzou Soccer. We are looking forward to seeing the impact they have on our program."
Jenna Bartels – Forward (Frisco, Texas)
Bartels comes to Mizzou from Solar DA and Centennial HS in Frisco, Texas. She was a US Soccer DA national champion in 2019 to go along with a national runner-up finish in 2017. In two years, Solar DA went 58-2. During Bartels' U17 season in 2019 she scored 17 goals. Her high school team was equally successful, going 42-7 from 2016-18. She chose Mizzou over Wisconsin, Rice and North Texas.
"I chose Mizzou because I like the competitive SEC atmosphere, the Midwest, and Mizzou is one of the top journalism schools in the country. My sister (Rylee) is a Mizzou grad and loved every minute in Columbia." – Jenna Bartels
"Jenna Bartels is your prototype Power-5, Division I elite player that can impact the game on both sides of the ball. She is highly athletic, technically advanced and tactically proficient. Jenna's proficient knowledge of the game and athleticism allows her to play multiple positions in the middle third and back line. This incredible versatility was a major strength to all our championship academy teams." – Derek Missimo, Solar DA coach
Kloee Grubb – Defender (Odessa, Mo.)
A True Daughter of Missouri, Grubb will play for her home-state team. She joins the Tigers from KC Athletics ECNL and Odessa HS. During her club career she was a USYSA national runner-up. She also led KC Athletics ECNL to multiple state championships. Grubb chose Mizzou over Arkansas, Indiana and Illinois State.
"I wanted to make my family proud. They were always huge Mizzou fans. I also chose Mizzou because I wanted to live out a dream that every student-athlete has in small towns like Odessa." – Kloee Grubb
"Kloee is a great person who has a smile on her face all the time, but as soon as you roll the ball out she becomes a warrior. I'm looking forward to seeing the warrior wearing the Mizzou uniform." – Goran Kardzov, KC Athletics ECNL
Madilyn Hamline – Forward (Liberty, Mo.)
Another in-state talent, Hamline comes to Mizzou from KC Athletics ECNL and Liberty HS. Alongside Kloee Grubb, she led her club program to a USYSA national runner-up finish. Her club program won the Missouri State Cup three times, and she was twice the top scorer in the USYSA National League – scoring four goals in 2016-17 and eight goals in 2017-18. Hamline chose Mizzou over Oklahoma State, Kansas, Virginia Tech, Kansas City, Marquette, Brown and Miami.
"Since (my) early years of soccer I always dreamed of playing as a Tiger. After meeting the coaches and players, I knew even more that Mizzou is where I wanted to call home." – Madilyn Hamline
"It was an honor and a responsibility to coach Madi, because she was such a special player. We all expect special things from Madi, and I look forward to watching her grow. The sky is the limit." – Goran Kardzov, KC Athletics ECNL
Hannah Joella – Forward (Highlands Ranch, Colo.)
Another member of the Colorado to Mizzou pipeline, Joella joins the Tigers from Real Colorado DA and Mountain Vista HS. A US Soccer DA national champion in 2017-18, she also led her team to a top 16 finish in 2018-19. She led her team in assists in back-to-back seasons. During her high school career, she led Mountain Vista HS to a state title in 2017, compiling a record of 17-2-1. She chose Mizzou over Tennessee and Colorado.
"I chose Mizzou because of the apparent family feel and comfort that went with visiting and talking to the coaches and team. (It) seemed like the perfect fit for me and somewhere I could call home." – Hannah Joella
"She is the type of player who will get you out of your seat when she is dribbling into the final third of the field…she has been an impact player on every team she has played on." – Jared Spires, Real Colorado DA
Grace Pettet – Defender (Tulsa, Okla.)
Pettet joins Mizzou from the Tulsa SC ECNL and Booker T. Washington HS. Through her junior season, she has led Booker T. Washington to back-to-back state titles as a sophomore and junior, and has thrice been named to the all-district team. Pettet led her team in scoring in 2018 to earn Offensive Player of the Year honors. She chose Mizzou over Oklahoma, Dartmouth, Davidson and Rice.
"(Mizzou is) my dream school. Both my parents graduated from Mizzou. The campus is beautiful and people are welcoming. I'm also excited by the quality of education and numerous academic options. I'm excited to be a part of the Tiger legacy." – Grace Pettet
"Grace has great character, tremendous work ethic and brings a physical presence on the defensive side of the ball that will transition well to the attacking side of the college game." – Donivan Bradshaw, Tulsa SC ECNL
Kyra Reeves – Forward (Pflugerville, Texas)
Reeves continues the Texas to Mizzou pipeline, joining the Tigers from Lonestar DA and Pflugerville HS. She led Lonestar to a US Soccer DA runner-up finish on the national level. She earned all-district honors on the high school stage, and led her team in scoring as a freshman. She chose Mizzou over Notre Dame, Rutgers, Tennessee, West Virginia and LSU.
"When I first began the recruiting process, I did not have a dream school in mind. I immediately fell in love with Mizzou on my unofficial visit. It felt like home. Everything from the coaching staff, to the beautiful campus, to the outstanding academics, and ultimately the style of play was a great fit for me." – Kyra Reeves
"Kyra's speed, athleticism and size as an athlete is something you can't teach…her attitude, desire, commitment and dedication will only help her in anything she does." – Brian Monaghan, Lonestar DA coach
Ashlie Van Cleave – Defender (Highlands Ranch, Colo.)
Van Cleave will join Mizzou alongside her high school and club teammate, Hannah Joella. Alongside Joella, Van Cleave led Real Colorado DA to a US Soccer DA national championship. From 2017-18, she led Mountain Vista HS to a state title and a final four finish, going 32-6-2 over that span. She chose Mizzou over Santa Clara, Air Force, Bowling Green.
"The minute I stepped foot on campus, I felt like I was home. The school and program were extremely welcoming and it fit my personality to become a part of the SEC. On my official visit, the team was extremely nice and showed high interest in me joining the team."- Ashlie Van Cleave
"Ashlie is driven and dedicated to impacting the game through her tireless work rate, strong defending, and ability to stretch the field with her significant range of passing." – Jared Spires, Real Colorado DA
Sophia Worth – Goalkeeper (Denver, Colo.)
The third and final member to join Mizzou from Real Colorado DA, Worth joins club teammates Hannah Joella and Ashlie Van Cleave as members of Mizzou's signing class. Real Colorado won a US Soccer DA national championship while Worth was a member of the club. During the 2018 title run, she saved a penalty kick that advanced Real Colorado DA to the semifinals.
"When I first came to visit, it was evident the staff and faculty, specifically the coaches and athletics department as a whole, were incredibly caring and genuine people. Everyone felt like family, making it an easy choice to call Mizzou home for the next four years." – Sophia Worth
"Sophia is graduating as one of the most competitive and determined goalkeepers Real Colorado has had. Her strong will and light sense of humor has left a lasting impact on not just her teammates, but our club. She will no doubt do the same as a Tiger." – Clint Baumstark, Real Colorado DA, Director of Goalkeeping