OL Reign Academy hires Nicci Wright as Director of Coaching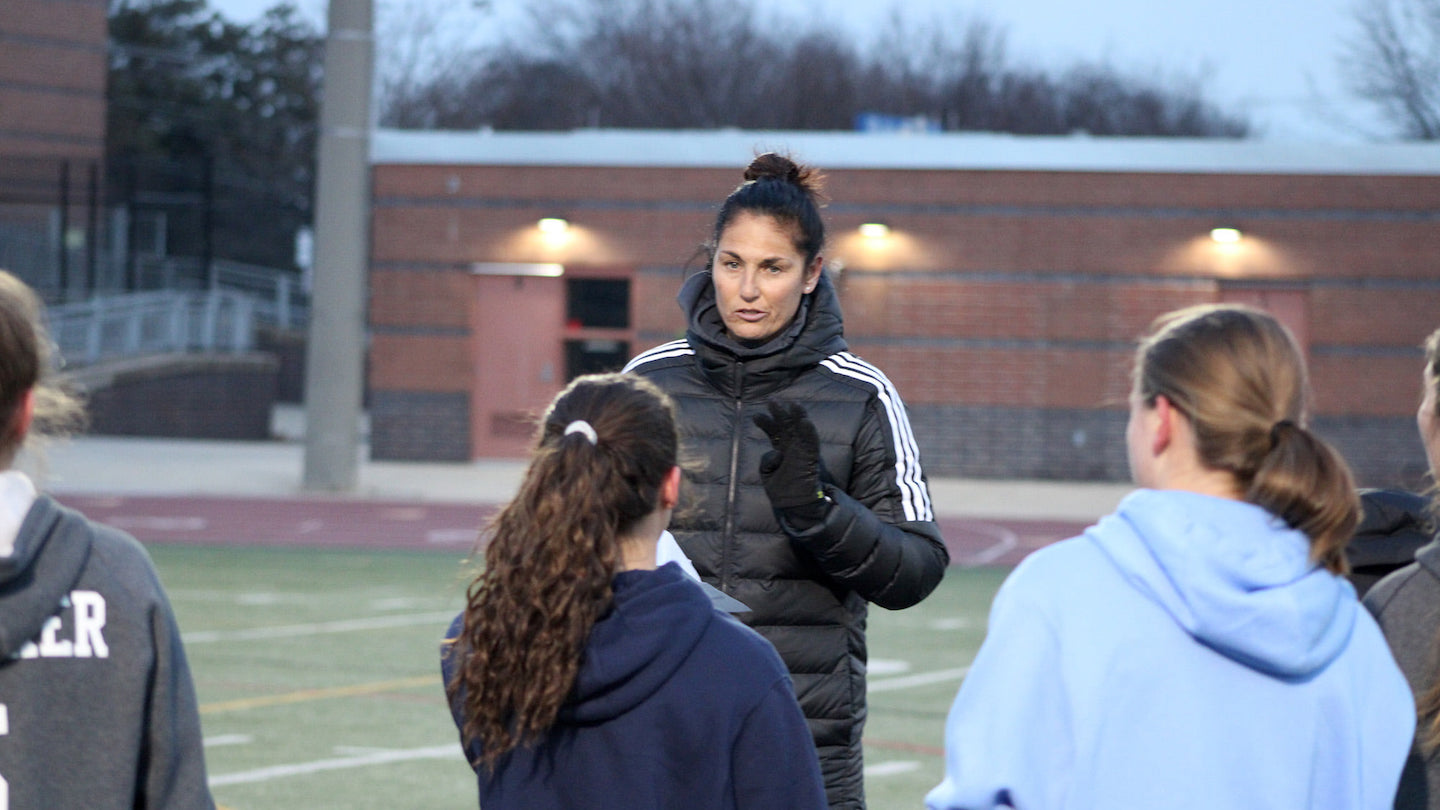 OL Reign today announced that the club will be adding Nicci Wright as the Director of Coaching for OL Reign Academy.
Wright, an experienced coach and player, will also coach two of OL Reign Academy's GA teams. She is coming to OL Reign Academy from Arlington Soccer Association where she was the Girls Academy Director, Director of Goalkeeping and a Travel and Academy Head Coach.
Though she enjoyed her time on the East Coast, coming back to Pacific Northwest is a breath of fresh air for Wright. Originally from Vancouver Island, joining OL Reign Academy is like a homecoming for her.
"Not only do I have the opportunity to join an amazing organization in OL Reign Academy, but it's almost like a massive exhale coming back. The smile comes back to your face when you come home. You're just happy to be around your people again," said Wright.
Wright brings to the table a plethora of experience and an impressive resume which includes working as a Youth and Women's National Team Goalkeeper Staff for Canada Soccer Association, as well as a Goalkeeper Coach for the Washington Spirit in 2017 and an Assistant Coach for the Washington Freedom from 2001-2010. Wright also played professional soccer herself, earning 37 caps for the Canadian Women's National Team. She was even the starting goalkeeper for the team through the 1999 FIFA Women's World Cup, but according to OL Reign Academy Executive Director and Girls Academy President, Amy Griffin, Wright's personality and philosophy sets her apart from others.
"Nicci Wright joining OL Reign Academy and OL family is a big next step in our mission to have elite professional women coaches developing our players," said Griffin. "Nicci's values align perfectly with our club. As the Director at Arlington, she was a vital part of helping start the Girls Academy in 2020 and I personally couldn't be more pleased to have her back in the league and on our team."
"I've known who Amy is for a long time," said Wright. "I grew up on Vancouver Island, so I looked up to her before I ever met her. Last year, when everyone was going through the challenges of creating a league, Amy was a big part of making sure everything worked out. Understanding what kind of leader she is really drew me to this opportunity."
Wright recalled experiencing the culture of OL Reign Academy over the summer and drawing from that experience to implement new ideas at her club in Arlington, Virginia.
"Listening to OL Reign Academy staff and watching their approach to the game, as well as experiencing the positivity and seeing the player reactions to those interactions made me want more of that at my club at the time," shared Wright. "At the time, moving to OL Reign Academy was not something that was going through my head, but as I decided that I wanted to make the move back to the West Coast, there was no other team I considered. OL Reign Academy's leadership was a big part of it, as well as the way that the staff and players conducted themselves. I knew it was exactly what I wanted to be a part of."
Another factor that drew Wright to OL Reign Academy was the environment and continual desire to improve.
"I love to go to the club or team that wants to get better. Going to a club that feels like they have already reached the highest level and are content to stay there is not my personality. I love being the underdog and constantly striving to do better. Before moving to Arlington, I left a club that was used to having national champions every year. With the move, I went to a club that didn't even really focus on girls' soccer. I know the Reign are way more advanced than that, but no matter how great you are, there are still areas that we can improve and build that game and brand even more and be proud of what we are doing because it will come from our work as coaches, staff, & players. I think that's what I'm most excited about."
Lesle Gallimore, Commissioner of the Girls Academy conveyed her excitement for Wright to be joining OL Reign Academy.
"In my first season as Commissioner of the Girls Academy I relied heavily on Nicci Wright as a trusted source knowing that she always kept the players' and leagues' interest at the forefront," said Gallimore. "Her commitment as a career coach and director to continue to challenge herself to develop has also left a great impression on me. Nicci's experiences in the game at all levels make her a great fit for the club model Amy, her staff and ownership have worked tirelessly to implement the last three years."
With all her experience, some people are surprised to learn that Wright has stuck with coaching youth soccer, as opposed to making a move into the college or professional space. But for Wright, working with young players is what she loves to do.
"At the end of the day, I think where I fit in is working with kids. What I enjoy the most is trying to learn how they learn and see the game how they see the game. There's an added element of taking the time to understand everything else that is going on in their lives."
Wright continued: "I typically work with teenage girls and there is so much going on. There's obviously the athletic part of it and the social part of it, but there's also things going on at home. I enjoy working to find a balance with these kids. I ask myself how I can work to make sure that a player experiencing any kind of issue off the field can still be an intricate part of the team, but also figure out what I can do for her as a person. That's where the coaching aspect comes in. Just understanding kids and learning how to balance being that person that pushes them and is able to nurture them through everything at the same time."
For Wright, coaching goes beyond the tactical and technical elements of soccer. Whether she is working for the best team in the country or the worst team in the country, she is focused on cultivating an environment that youth soccer players thrive in.
"The most important thing for me is that players walk away from their youth experience in such a positive manner where they have memories and stories that they can look back and they can laugh about or relate to," Wright said.
"I have a lot of memories of coaching youth. Working with kids is unpredictable. There are days where you can get frustrated with how things are going and then there are days where you have to pause the session because you can't stop laughing. There are other times that we have all stepped off the field and we've shared emotions together. We celebrate together and we cry together."
Wright recalled her own youth career. Though she didn't bring up any specific memories or the number of wins and losses her team earned, she remembers just being with her team and having a great time.
"I remember being with my friends and the fun we had. I remember the coaches that impacted me greatly, not the wins and losses. It comes back to the environment you create as a team and how much you become a family. You're together through it all… the ups and downs. I feel like that is the continuous story I have experienced, and I hope that is what my kids have as their experience with me as their coach."
As Wright departs Arlington, she is incredibly grateful for her time spent with the club.
"I just feel so lucky because I am leaving a great club and joining a great club. I am so grateful for the opportunity that Amy and her staff, and the Reign organization are providing me. I can't wait to meet the membership and the staff at the Reign and work towards expanding into the surrounding communities. I'm just really excited and really grateful for this opportunity," concluded Wright.