OL Reign Academy announces Boeing Scholarship winners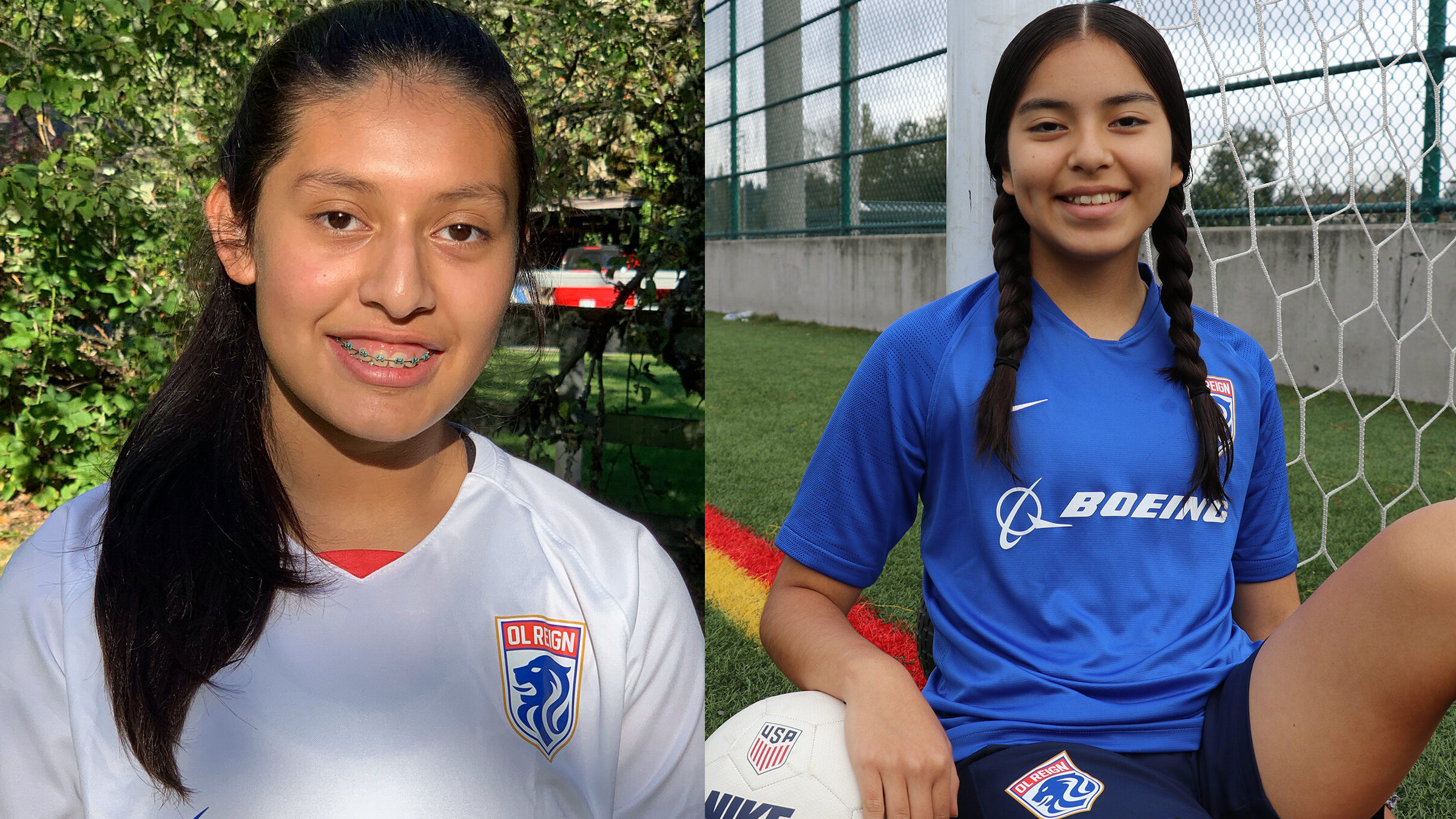 OL Reign announced that OL Reign Academy players Arianna Ortiz and Tatiwyat Buck are the first players to receive the Boeing Scholarship for young players of color.
Developed through OL Reign's partnership with Boeing, the program will cover Ortiz and Buck's full cost of participation fees in OL Reign Academy during the 2020/2021 season.
The program, which was first unveiled on September 25, was developed as an effort to begin addressing the underrepresentation of girls of color in youth soccer.
Applicants who met eligibility requirements for financial aid wrote a 1,000-word essay about how playing sports has impacted their lives. The essays were judged by a panel of OL Reign first team players that included Jasmyne Spencer, Dani Weatherholt, Steph Cox, Amber Brooks and Madison Hammond.
"Both of these young women poetically portrayed themselves through their written essays in such moving ways that it easy for the committee to select them for the Boeing scholarships," said OL Reign Academy technical director Amy Griffin. "In their own words, Tatiwyat and Ari each showed their own pride and knowledge of their cultures, their belief in participating in their communities, and their passion to learn and grow through sport, specifically their love for the beautiful game of soccer. These words match the people we see on the soccer field on a regular basis and we are thrilled about the award and that they are members of OL Reign Academy."
Ortiz, 14, plays for OL Reign Academy's '06 Rouge team, while Buck, 13, plays for the '07 Rouge team. Both players are currently in eighth grade.
Buck and Ortiz expressed gratitude to Boeing for sponsoring the scholarship program.
"I am thrilled and honored to be one of the recipients of the OL Reign Academy Boeing Scholarship," Buck said. "Thanks to your generous support, I can train and compete with the OL Reign family. My lifelong dream of one day playing soccer at the college and professional level is moving forward. The award has taken the financial burden away from my family this year and has allowed me to connect with OL Reign first teamers. Meeting Madison Hammond, the first Native American in the NWSL, is the most inspiring thing in my life, and now I am even more motivated to achieve my dreams."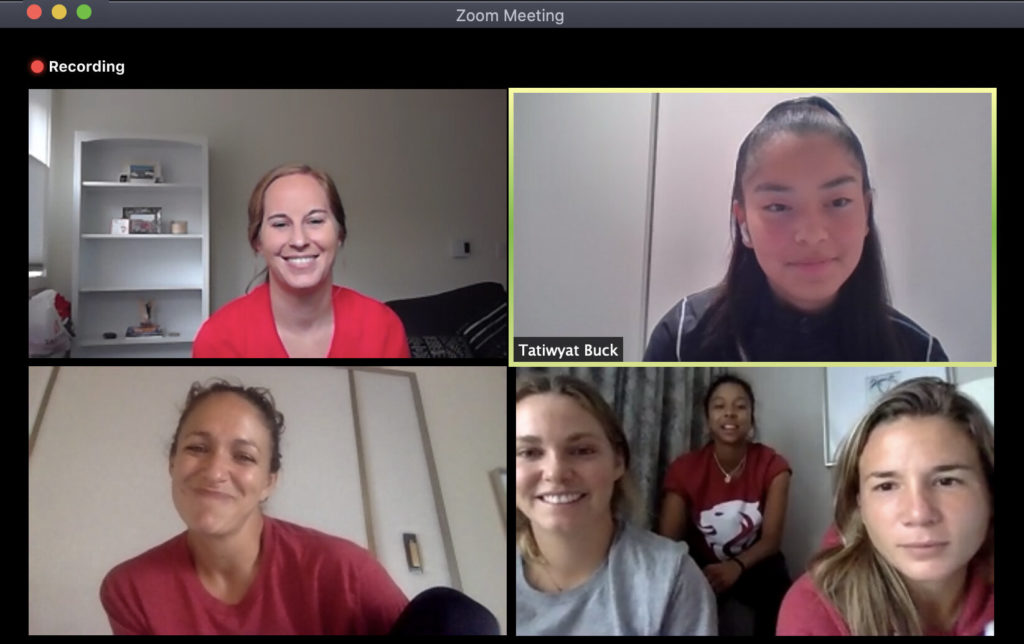 "I am very happy and grateful with OL Reign and Boeing for choosing me for the scholarship and making it able for me to play this season," Ortiz said. "I'll be able to play with your help during this hard situation we are all going through, so that I can proudly continue playing for this amazing club and OL Reign Academy."
Boeing Commercial Airplanes' vice president of Government Operations Bill McSherry said the company was proud to support the scholarship program.
"We are honored to support the development of promising players of color through the new Boeing Scholarship," said Bill McSherry, vice president of Government Operations at Boeing Commercial Airplanes. "As a proud, returning sponsor of OL Reign, we remain committed to ensuring equity and inclusion in our workplaces, communities and beyond."
OL Reign forward Jasmyne Spencer praised Ortiz and Buck for their essays.
"It was an honor to be a part of the essay selection committee for the Boeing Scholarship for the OL Reign Academy," Spencer said. "We all thought that Tatiwyat and Arianna did an excellent job of articulating how playing sports has impacted their lives. I'd like to congratulate them again, and we all hope that this scholarship enables them to continue to gain valuable life experiences and opportunities through sport."
Ortiz and Buck were recognized on the broadcast of OL Reign's final match of the NWSL Fall Series against Utah Royals FC on Saturday.