NWSL clubs now eligible to begin small group training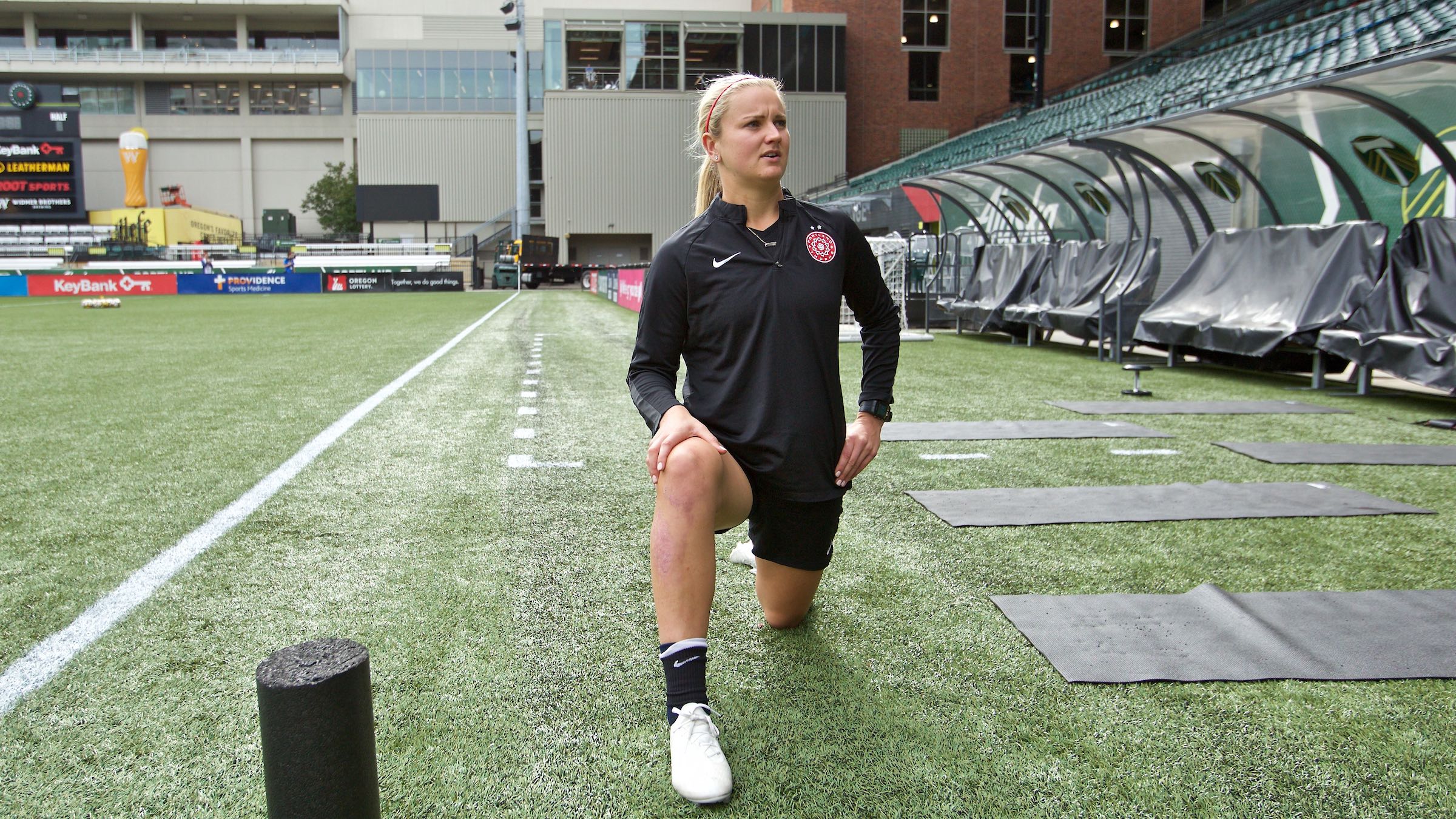 Chicago – The National Women's Soccer League (NWSL) today announced that all clubs may advance to Phase Two – Small Group Training under guidelines outlined by the NWSL Medical Task Force (MTF) in the league's "Return to Play Phased Protocol", subject to state and local governmental requirements.
"Following the advice and counsel of our medical advisors, the NWSL is pleased to be taking the next steps to safely return to competition," said NWSL Commissioner Lisa Baird.
All groups during Phase Two must not exceed eight (8) players. Prior to entering a facility, all players must complete a Pre-Training Assessment (PTA) and have a daily symptom and temperature screening. In Small Group Training, clubs are permitted to use weight rooms, training rooms and meeting rooms. Essential staff authorized in Phase 2 are coaches, athletic trainers, sports scientists, team physicians and equipment managers. All players and staff members are required to take both an Antigen polymerase chain reaction (PCR) test and an Antibody (IgG) test prior to being present at any group trainings.
Beginning Saturday, May 30, 2020, teams may progress to Phase Three – Full Team Training provided that five (5) days of Small Group Training have been completed and doing so is not in violation of applicable state or local restrictions.
Throughout Phases Two and Three, players are required to arrive in their training gear and wear masks when arriving and departing the facility; shared water bottles will not be permitted, and staff will perform a thorough cleaning after each groups' use of the facilities.
The following principles apply to all phases of the league's return to play protocol:
All activity must follow state and local government and health agency mandates
Each team must have approval from their medical staff to advance to the next phase
Teams must limit staff to the essential personnel necessary to conduct each phase of training and competition
Players will undergo a daily symptom screening prior to entering team facilities
Players who are fulfilling self-quarantine for any reason are not permitted to train with other individuals or at team facilities
Players, coaches and staff who are sick or have close contact with individuals who are sick must inform the team's Certified Athletic Trainer, stay home, and not participate in training
All individuals should practice good hand hygiene, and avoid touching their face, nose and eyes with their hands as much as possible
All facilities and rooms used are subject to NWSL Standards for Cleaning, Disinfection, and Sanitation
All facility staff, housekeeping and grounds crew will be scheduled to avoid contact with players and essential staff
The "Return to Play Phased Protocol" details health and safety guidelines and the league will continue to control the progression through each phase.