NWSL Louisville's Youth Academy announces nine new coaches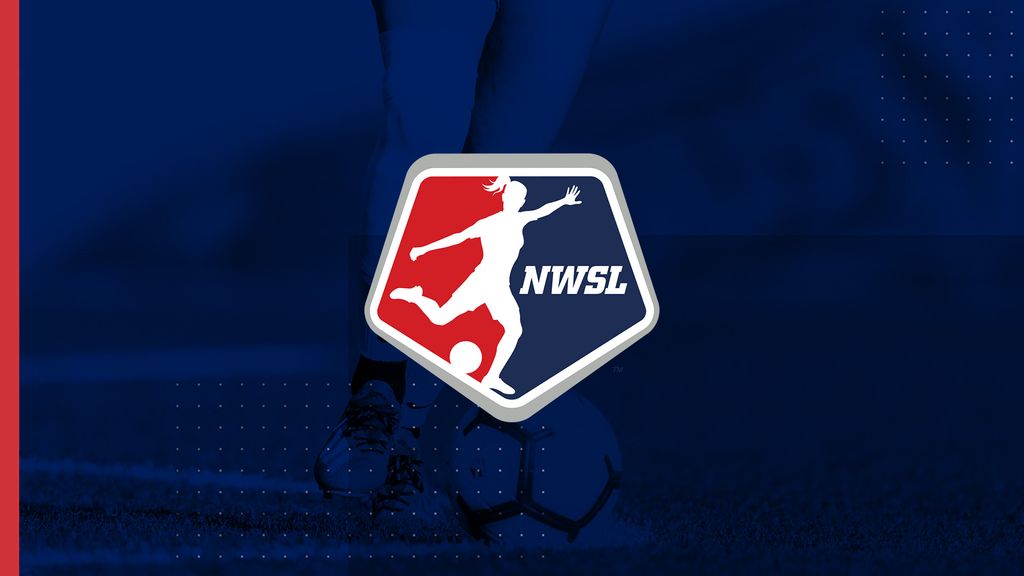 NWSL Louisville's Youth Academy announced nine new coaches on Monday.
"I want to welcome all the fantastic coaches and people who have decided to join us on this journey," Soccer Holdings Executive Vice President of Development James O'Connor said. "We are thrilled to be able to announce this group of coaches. The NWSL academy is a key piece to our women's program. As we develop and grow we envisage having multiple young women who will have played in this academy go on to represent the NWSL First team."
The NWSL Louisville Youth Academy will begin play this summer and start at U-8 (local youth born in 2013) through U-19 (local players born in 2002).
"We are extremely excited and proud of the coaches who have joined our program," Soccer Holdings Youth Academy Director Mario Sanchez said. "We want to be at the forefront of developing the next generation of American talent, and we believe these coaches will help us achieve that goal."
Led by Sanchez and NWSL Louisville Academy Director Tim Nowak, the group of new coaches will join Brock Hickam and Craig Jones as coaches for the elite young women in the program and Kristen Wallace, the Academy's Executive Director.
"I am extremely excited to embark on the NWSL Louisville Academy with this outstanding group of coaches," Nowak said. "Each has a history of successfully leading young women and they closely represent the values and goals of this organization.  Their overall combined knowledge of the game, the ability to inspire young people and experience coaching at all levels will allow us to focus on creating a positive developmental environment for many years to come."
Tryout dates for the new Youth Academy will be announced in early April. Once players are selected for a youth academy team, the season will run from late July until mid-May for pre-high schoolers and late Fall through late May for high school players so that players will still be available to play for their local schools. Travel for the teams will be based on age-appropriate demands and league and tournament play.
The academy teams will train and play at a new training center at Champions Park on River Road which will begin construction later this spring. The complex will include four turf fields and three natural grass fields.
Soccer Holdings has announced the following coaches who will be working with young women in NWSL Louisville's Youth Academy:
Mario Sanchez, Soccer Holdings Youth Academy Director
Sanchez, a USSF 'A' license coach with 21 years of NCAA Div. I coaching experience as an Assistant and Head Coach, joined Louisville City FC in 2019 as the Director of Youth Development. The California native played collegiately at Fresno State before playing for three teams in professional soccer until 2001. An assistant at his alma mater from 1999-2003, Sanchez moved to Akron for three seasons before becoming the head coach at UNLV. An assistant at the University of Louisville from 2010-15, Sanchez was a part of UofL's most-successful seasons before he became the head coach at SIUE in 2015. In addition to being the Academy Director for Louisville City, Sanchez will also coach the club's U23 team which will compete in USL League Two.
Tim Nowak, NWSL Louisville Academy Director
With over 20 years of coaching both girls' youth and women's collegiate soccer, including 17 years as an NCAA Division I and Division II head coach or assistant, Nowak brings a wealth of experience to the NWSL Louisville Academy. The St. Louis native and Western Illinois University alum arrived in Louisville in 2001 as an assistant women's soccer coach at the University of Louisville.  Nowak has also coached collegiately at the University of Arkansas, Eastern Illinois University, Bellarmine University, and Western Illinois University.  Since 2010 he has been part of the girls' youth program at Kentucky Fire Juniors and Mockingbird where he has been influential in helping to grow the game for local young women in the Louisville area. Nowak holds a USSF C License and a United Soccer Coaches Association Advanced National Diploma.
Brock Hickam, Junior Academy Director for Boys and Girls
The Murphysboro, Ill., native began coaching at his alma mater, Southwest Baptist University in 1994 and has been a youth or college coach ever since. Holding a B License from the U.S. Soccer Federation, Hickam has a National Youth License, a Grassroots Instructors License and has diplomas from the United Soccer Coaches Association in the Curriculum Development, Director of Coaching and Advanced National disciplines. Hickam has worked with the Chicago Fire ETP, Kentucky Fire Juniors, and Indy Premier Soccer at the youth level.
Craig Jones, Academy Director of Soccer Operations
A successful head coach at Hanover College and a longtime assistant coach at Bellarmine University, Jones has been working with elite local soccer players for nearly two decades. A native of Washington where he played for Western Washington University, Jones earned his Master's in Sports Administration from Louisville in 2002. In addition to his experience coaching collegiate soccer, Jones has more than a decade of experience coaching at the youth level with United 1996 and Kentucky Fire Juniors. He holds a USSF A License and a National Youth Coaching License.
NEW YOUTH ACADEMY COACHES:
Cameron Bayse, Academy Coach
The Louisville native has played and coached in the Louisville community for 20 years starting with his experience as a player at United 1996 FC and continuing as a youth coach. Bayse played soccer at Centre College in Danville, Ky., and returned to Louisville, starting his coaching career at United 1996 alongside fellow Academy coaches Thabane Sutu and Jason Meurer. Bayse has also worked with Kentucky Fire Juniors and was the operations coordinator with the Derby City Rovers PDL team, working with players like Andrew Farrell of the New England Revolution and Paolo DelPiccolo, Napo Matsoso and Chris Hubbard of Louisville City. Bayse holds a D License from the USSF.
Declan Doherty, Academy Coach
A native of Belfast, Northern Ireland, was the head coach of the Ulster University Jordanstown women's team and an assistant with Queens University Belfast men's team before coming to America, working with the Global Premier Soccer New York branch as its Head Coach and Marketing Director. Doherty helped coach the University of Buffalo to the MAC Championship in 2015 before joining the University of Evansville staff in 2016. While working as an assistant coach and Graduate Assistant, Doherty helped guide the Purple Aces to the 2016 MVC Championship game and a 2018 MVC Semifinals appearance. He joined the University of Louisville women's soccer program as a performance analyst in 2019.
Alexandria Hoefler, Academy Coach
After playing with United 1996 FC and Ballard High School locally, Hoefler played collegiate soccer at Western Kentucky University from 2014-2017 while working with SKY Soccer Club as Goalkeeper Director and Youth Academy coach. Hoefler returned to Louisville and became a Spalding University Grad Assistant and Kentucky Fire Juniors Academy coach in 2018. Hoefler holds a USSF C License.
Christian Lauria, Academy Coach
Originally from New York, Lauria began his career playing collegiately at St. Catherine College and Campbellsville University before transitioning into youth soccer as the General Manager of the Mockingbird Valley Soccer Club in 2009. Lauria has also worked with the Derby City Rovers of the PDL and the Kentucky Fire Juniors. The Girls Director of the Kentucky Players Academy since 2017, holds a USSF C License, a National Youth License and a Grassroots License. Lauria has also been the head coach at Louisville Male High School since 2014.
Jason Meurer, Academy Coach
A youth coach for nearly three decades, Meurer has been a fixture in the local youth soccer scene since beginnings his coaching career with Louisville Soccer Club in 1992. While working with Mockingbird Valley, United 1996 and Kentucky Fire Juniors, Meurer earned a reputation as one of the top youth coaches in the area. He was named KYSA Competitive Girls Coach of the Year in 2016. Meurer holds a USSF B License. After playing collegiate soccer at UNC Asheville and the University of Louisville, Meurer played in the USISL with the Chattanooga Express and Louisville Thoroughbreds.
Hunter Norton, Academy Coach
An assistant coach with the University of Louisville women's program since 2014, Norton became a full-time coach with the ACC program in 2017. In addition to his NCAA coaching experience, Norton has coached various age groups with the Kentucky Fire Juniors program since 2014. He holds a USSF D License and an NCSAA Premier License. The Evans, Ga., native is the son of former George Southern men's and women's soccer coach Tom Norton. Norton played soccer at Georgia Southern from 2010-2013 and was an All-SoCon selection as a midfielder.
Kiley Polk, Academy Coach
A Louisville native, Polk was one of the top young players in Louisville, playing with Mockingbird and Kentucky Fire Juniors locally and Ohio Elite in the ECNL during her club years. She was also part of Kentucky's ODP team for three years. After graduating from Sacred Heart Academy in 2018, Polk signed with the University of Louisville where she will be a junior on the women's soccer team this fall. Polk already has two seasons of youth coaching experience and has earned her Grassroots License.
Jim Rairick, Academy Coach
A Michigan native, Rairick started coaching youth soccer nearly 20 years ago and has coached in both Michigan and Kentucky. After moving to the Louisville area in 2005, Rairick continued working in youth soccer, completing his USSF D License and Grassroots courses with the U.S. Soccer Federation. Rairick has worked with Kentucky Fire Juniors since 2015 and has helped grow the girls' U9 and U10 programs from single digits at tryouts to more than 40 players.
Chad Wozniak, Academy Coach
A fixture on the Louisville youth soccer scene for more than two decades, Wozniak has worked with Javanon, Mockingbird, Kentucky Fire Juniors and LSA during his time in club coaching. The boys' coach at Louisville Collegiate High School, Wozniak has led the Titans to four consecutive All "A" State Championships while claiming Kentucky Coach of the Year honors in all four of those years. Holding a USSF D License, Wozniak was named Great Lakes Region Coach of the Year in 2016. Wozniak played collegiately at Bellarmine from 1994-1998 where he was team MVP and a two-time team captain. He also played with the Cincinnati River Hawks after college.