New Spring High School Rankings released (Girls)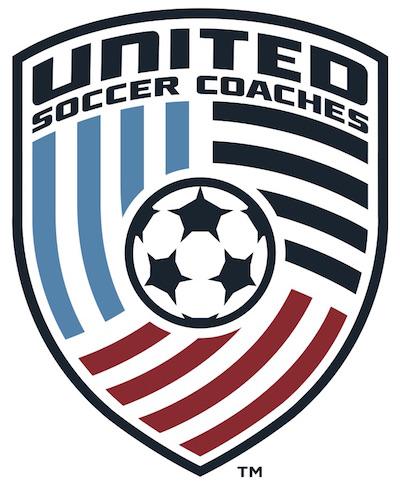 KANSAS CITY, Mo. (Via United Soccer Coaches) – United Soccer Coaches and USA TODAY High School Sports released today the third regular season regional and national polls in the USA TODAY/United Soccer Coaches Super 25 Rankings for boys and girls high school soccer in the spring season.
Fourteen new teams entered the polls this week, seven in each of the two polls. The top teams, however, remain unchanged.
Leesville Road from Raleigh, N.C. continues to hold down the top spot in the girls' poll with a 15-0-1 record. Lambert (Suwanee, Ga.) is 15-0-0 on the year and moved up one spot to No. 2 this week. St. Charles North (St. Charles, Ill.) fell back one spot to third, while Arapahoe (Littleton, Colo.) and Blue Valley West (Overland Park, Kan.) round out the top five.
The next set of regular season regional and national rankings for the spring season will be released on April 30.
USA TODAY/United Soccer Coaches Super 25 Spring Girls – National – Poll 3 – April 16, 2019
| Rank | School | Prev. | W-L-T |
| --- | --- | --- | --- |
| 1 | Leesville Road (Raleigh, N.C.) | 1 | 15-0-1 |
| 2 | Lambert (Suwanee, Ga.) | 3 | 15-0-0 |
| 3 | St. Charles North (St. Charles, Ill.) | 2 | 7-0-1 |
| 4 | Arapahoe (Littleton, Colo.) | 4 | 9-0-1 |
| 5 | Blue Valley West (Overland Park, Kan.) | 5 | 3-0-1 |
| 6 | Vestavia Hills (Vestavia Hills, Ala.) | 8 | 17-0-0 |
| 7 | Pinecrest (Southern Pines, N.C.) | 6 | 15-0-1 |
| 8 | St. Dominic (O'Fallon, Mo.) | NR | 10-0-1 |
| 8 | Barrington (Barrington, Ill.) | 9 | 7-0-1 |
| 10 | Regis (Aurora, Colo.) | NR | 5-0-0 |
| 11 | Jenks (Jenks, Okla.) | NR | 14-0-0 |
| 11 | Millard West (Omaha, Neb.) | 11 | 10-0-0 |
| 13 | Grand Blanc (Grand Blanc, Mich.) | 12 | 7-0-0 |
| 14 | River Bluff (Lexington, S.C.) | 12 | 16-0-1 |
| 15 | Yorktown (Arlington, Va.) | 21 | 12-0-0 |
| 16 | St. Joseph's Academy (St. Louis, Mo.) | NR | 7-0-0 |
| 17 | Hough (Cornelius, N.C.) | 17 | 13-0-2 |
| 18 | J.L. Mann (Greenville, S.C.) | 19 | 20-1-0 |
| 19 | Ankeny Centennial (Ankeny, Iowa) | 16 | 3-0-0 |
| 19 | Broomfield (Broomfield, Colo.) | NR | 8-0-0 |
| 21 | Marian (Bloomfield Hills, Mich.) | 22 | 6-0-0 |
| 22 | Parkview (Lilburn, Ga.) | 22 | 16-1-0 |
| 23 | Deep Run (Glen Allen, Va.) | NR | 5-0-0 |
| 23 | Blue Valley North (Overland Park, Kan.) | NR | 5-0-1 |
| 25 | Grandview (Aurora, Colo.) | 9 | 6-0-1 |
Records are through games of April 14, 2019
REGIONAL POLLS – APR 16
Region I | Region II | Region III | Region IV | Region V