New Jersey Youth Soccer reveals Jeanine Willis Scholarship recipients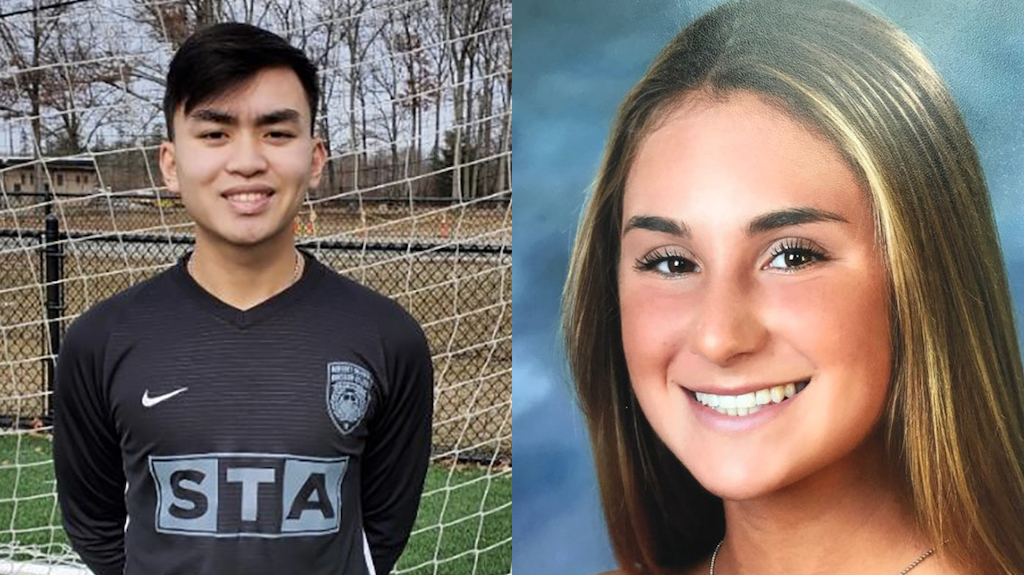 East Windsor, N.J. ― New Jersey Youth Soccer continues its virtual celebration of the 33rd Annual NJYS Awards Presented by RWJBarnabas Health today, officially announcing Serena D'Anna and Clarence Ong as its 2020 Jeanine Willis Scholarship recipients.
In addition to receiving plaques, D'Anna and Ong also participated in an exclusive interview by New Jersey native Carli Lloyd, who is an NJYS Ambassador and two-time FIFA World Player of the Year.
The Jeanine Willis Scholarship was established by NJ Youth Soccer to honor the numerous contributions that Jeanine Willis made to youth soccer in the State of New Jersey and beyond. She was the first NJYS Executive Director, served as a member of the NJYS Board of Directors and is a member of the NJYS Hall of Fame. Each year, NJ Youth Soccer awards this scholarship to deserving college-bound high school seniors who have participated in the NJYS State Cups Program.
Soccer has made a tremendous impact on the life of Serena D'Anna, instilling a sense of self-confidence that she will apply to her college studies in pediatric physical therapy. As a player, D'Anna participated in the NJYS State Cups competition as a member of Hamilton Elite FC and more recently with SJEB Rush. The confidence she developed from the sport has resulted in resounding effects on her schoolwork and social life. With the help of the Jeanine Willis Scholarship, D'Anna will be continuing her studies at Palm Beach Atlantic University this fall.
"We are extremely proud of Serena for being named as one of the recipients of the Jeanine Willis Scholarship," said Jeff Zoyac, who coached D'Anna at SJEB Rush. "I have coached her for the last two years. Serena is known for her hard work and dedication to the sport. She spends countless hours practicing and conditioning on her own, and we wish her the absolute best moving forward."
At the age of five, Clarence Ong was introduced to soccer after arriving in New Jersey from the Philippines. The game helped him develop self-confidence, friends and a sense of belonging in a new environment. However, he was not content with soccer only having an impact on his own life. After returning to the Philippines on a family trip, Ong realized the difficulty in accessing the sport in his home country and decided to do something about it. Through the FairPlayForAll Foundation, he organized equipment drives to provide the necessary gear to children in the Philippines.
Ong started with Roxbury Soccer Club before moving to Mount Olive Premier, and he currently plays for STA Soccer where he has competed in the NJYS State Cups since 2016.
"I am honored to receive the Jeanine Willis Scholarship from NJYS and grateful for the numerous programs they have provided me since I first started playing soccer," said Ong. "I would also like to thank my coaches, teammates and family for supporting me."