New Jersey Youth Soccer announces Allan B. Sinclair Scholarship recipients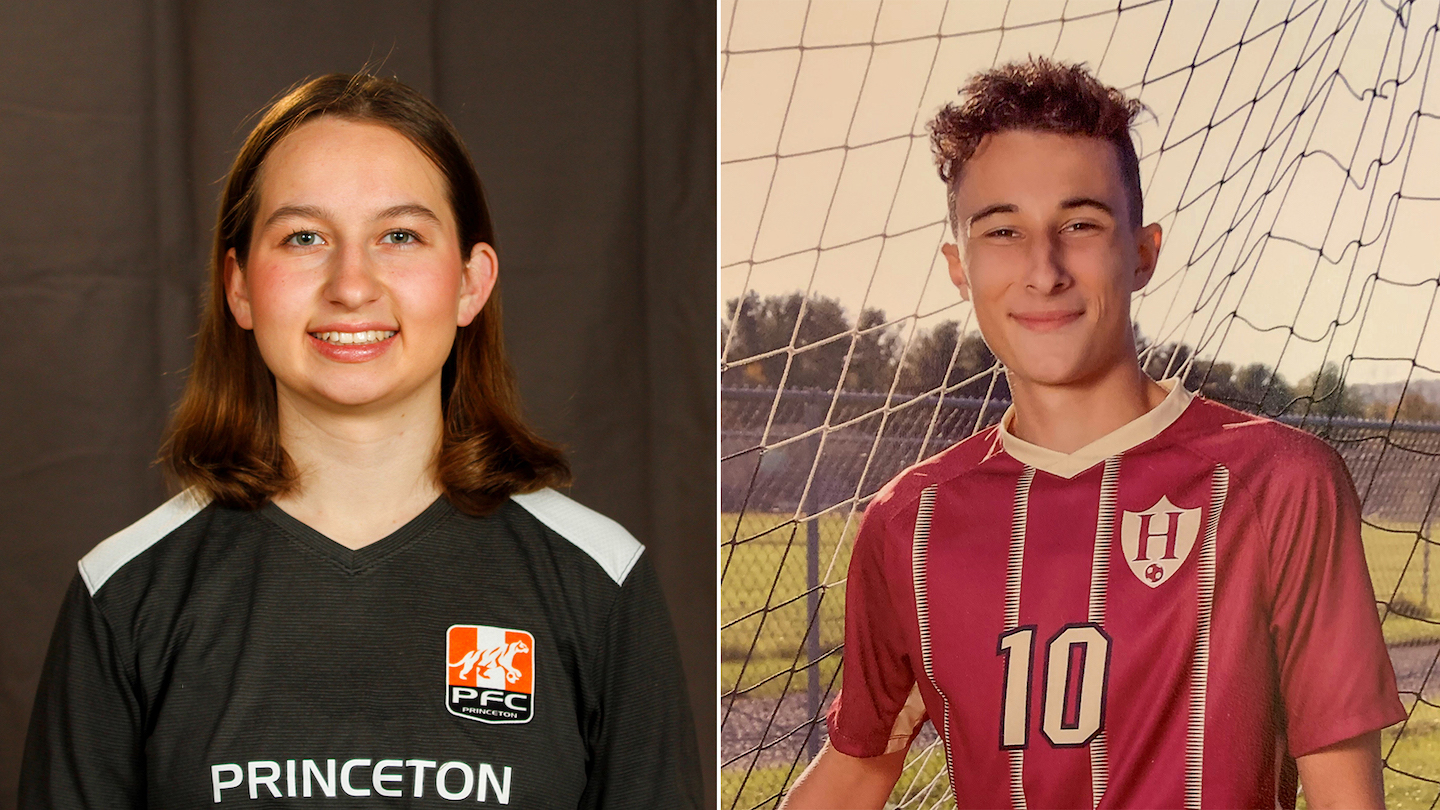 East Windsor, N.J. ― New Jersey Youth Soccer continues its virtual celebration of the 33rd Annual NJYS Awards Presented by RWJBarnabas Health today, officially announcing Elizabeth Nielsen and Dmitri Ramirez as the 2020 Allan B. Sinclair Scholarship recipients.
In addition to receiving plaques, Nielsen and Ramirez also participated in an exclusive interview by New Jersey native Carli Lloyd, who is an NJYS Ambassador and two-time FIFA World Player of the Year.
The Allan B. Sinclair Memorial Scholarship was established to honor the many contributions that Allan B. Sinclair made to youth soccer. Sinclair had an extensive career with NJ Youth Soccer, serving as NJYS President for nearly 25 years before working as the NJYS Executive Director from 2008-2012. His time and dedication to youth soccer was mostly done as a volunteer, not only in the state but also in the region.
Nielsen's involvement in the soccer community started in kindergarten with the West Windsor Plainsboro Soccer Association, growing exponentially from there. In addition to currently competing for the Princeton Futbol Club and West Windsor Plainsboro High School South, Nielsen is also an F-License coach and Grade 9 referee. She maintains a goal to help foster a fun and competitive soccer environment for the younger players in her area, and that was especially evident this fall. After her high school season was cancelled, Nielsen and her fellow co-captain constructed virtual training sessions to keep the other girls active and engaged. Further, she helped operate a 7v7 league through their local township that followed US Soccer's COVID protocols.
"I was very pleased to learn that one of my former players was awarded the NJYS Scholarship in honor of Allan B. Sinclair," said Milen Nikolov of Princeton FC. "Liz was a member of the Princeton FC Napoli team who won the NJYS Presidents Cup in 2018 and represented the state at Regionals that same year. Princeton FC is proud that one of our players is recognized at this level and awarded this prestigious scholarship."
Dimitri Ramirez is of Colombian descent, and he thanks his grandfather for helping him make soccer a key part of his life since he was a child. That tradition continues today as he plays for Hillsborough High School and FC Copa. With plenty of time on his hands during quarantine, Ramirez decided to impart the skills and knowledge that he learned from the game onto the youth in his town, leading training sessions with the younger boys of Hillsborough twice a week.
Due to his entrepreneurial interests, Ramirez now plans to pursue a career in the business world. As a result of the pivotal role that NJ Youth Soccer has played in his life, he hopes to forever remain close with the state association so he can also provide lasting experiences and memories to the youth soccer community.
"I have had the pleasure to not only coach Dimitri, but build a good friendship with him," said Andrew Santos of FC Copa. "Over the years, he has grown into a role model for young players and people. His efforts to not only improve himself on the field, but also his dedication to his studies, is not something you see often. He deserves all the recognition, and I look forward to seeing what his future holds."