New Jersey Youth Soccer announces Brett Fenster Memorial Scholarship recipients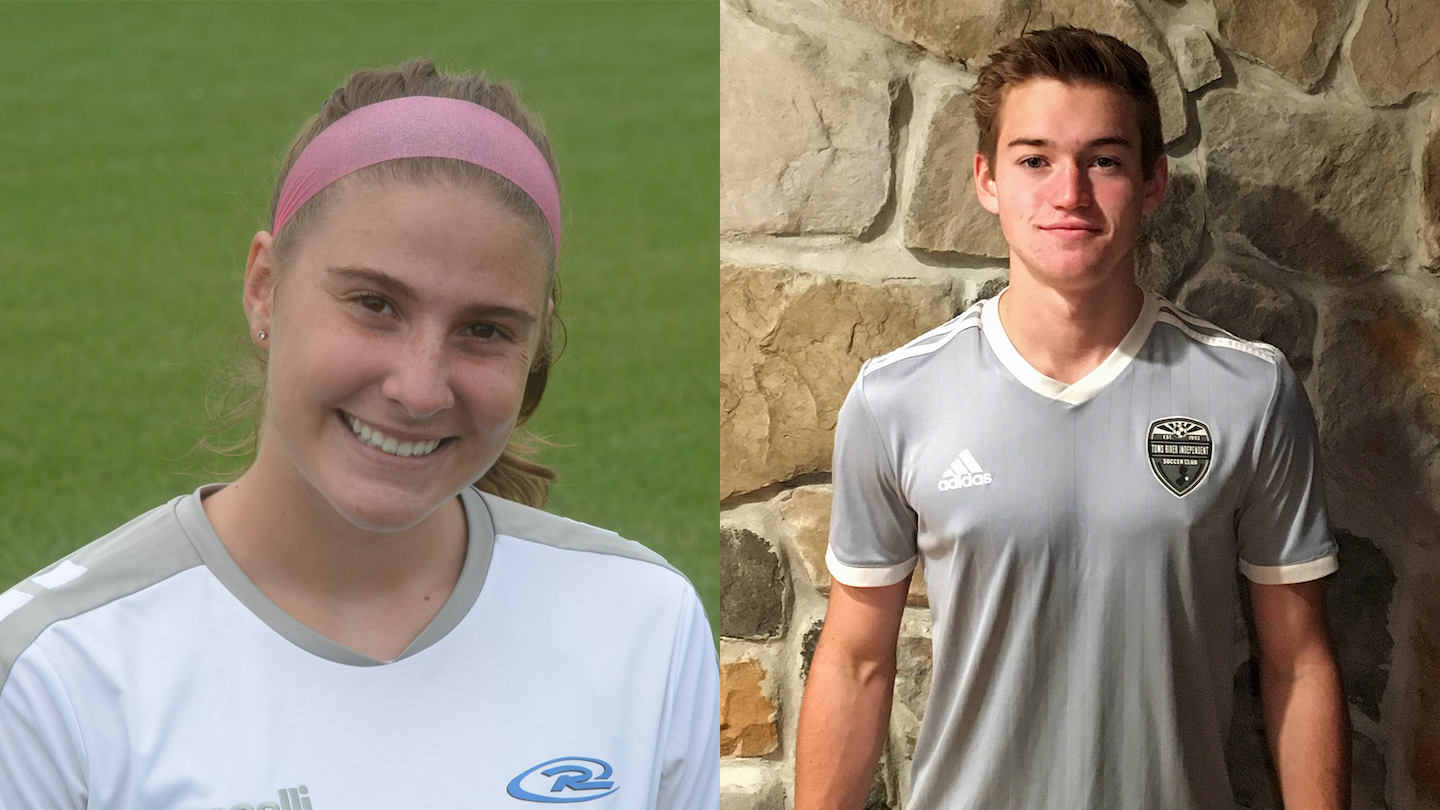 East Windsor, N.J. ― New Jersey Youth Soccer continues its virtual celebration of the 33rd Annual NJYS Awards Presented by RWJBarnabas Health today, officially announcing Rebecca Casper and Thomas Scollan as its 2020 Brett Fenster Memorial Scholarship recipients.
In addition to receiving plaques, Casper and Scollan also participated in an exclusive interview by New Jersey native Carli Lloyd, who is an NJYS Ambassador and two-time FIFA World Player of the Year.
This scholarship was created in memory of Brett Fenster, who played soccer from the age of five until he graduated from high school. He began participating in the Recreation Program in West Windsor before advancing to play travel and high school soccer. His love for the sport soon flourished, along with his interest in the arts and humanity. He passed away in 2010 at the age of 23, at which time the scholarship was enacted.
When her life seems too overwhelming, Rebecca Casper turns to the sport of soccer for relief. As a member of SJEB Rush and the varsity team at Clearview Regional High School, Casper views soccer as the foundation of her life and feels that she has benefited so much from playing the game. She has dealt with difficult family adversity, but soccer has always provided her with an outlet while still teaching her vitally important life lessons. As a result of her early experiences, Casper knows that no matter how difficult life gets, she will always have the sport to get her through the tough moments.
"Winning the Brett Fenster Memorial Scholarship means that my voice can be heard even if it feels silent," explained Casper. "It means my perserverance through hardships in life, guided by the sport of soccer, has been recognized by others and allows me to see a greater potential for myself in the future."
Thomas Scollan began noticing his anxiety symptoms as a freshman at Toms River High School East. He and his parents soon decided that seeking the help of a professional to combat his newfound anxiety was the best course of action. He then gained many new coping techniques that he still uses today, but a constant source of relief to him has always been soccer.
Whether it is on or off the field, the sport has allowed him to focus on both his physical and mental health. He now plans to continue his career at the NCAA Division III level while studying to become an athletic trainer so he can share with other athletes what he has learned regarding the importance of mental and physical balance.
"I am very thankful to win the Brett Fenster Memorial Scholarship because the award will assist in paying for college where I will be able to continue playing soccer as well," said Scollan.