New ECNL Return to Competition Recommendations released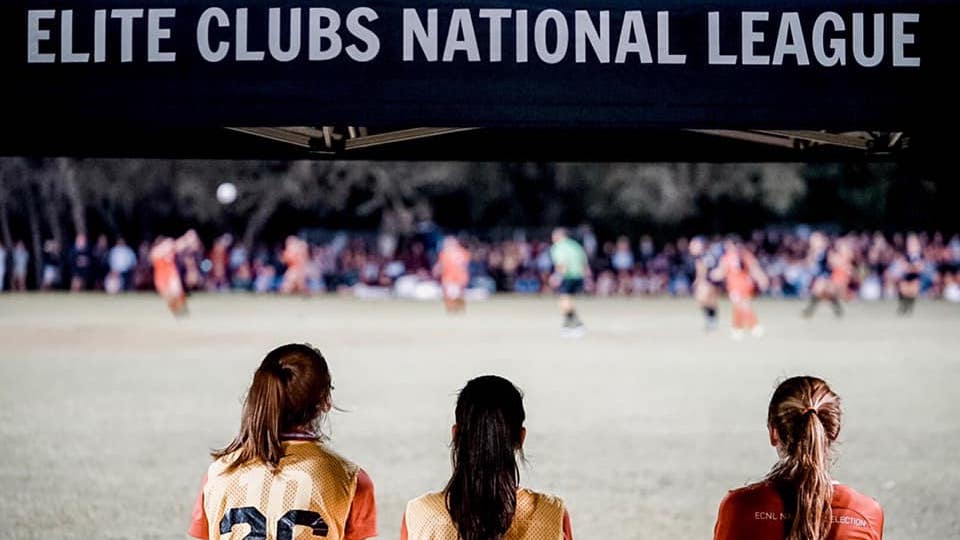 RICHMOND, VA – The Elite Clubs National League today released the ECNL Return to Competition Recommendations as a follow-up to the previous recommendations released in May.
Each of these resources serve as guidelines for the hundreds of ECNL clubs and coaches around the country that are working to help many of the nation's top male and female soccer athletes return to sport after the COVID-19 suspension, and recognize that the more than 175 ECNL Clubs representing nearly 400,000 youth players of varying ages and levels are preparing for the fall season.
The ECNL Recommendations help provide information for each club to create safe competition environments and protocols, including social distancing, hygiene, disinfection, case reporting, contact tracing processes, and more. The ECNL Recommendations can be found HERE.
"Youth in this country benefit immeasurably from sport – mentally, physically and emotionally. Our recommendations are designed to help athletes return to soccer while minimizing the risks of both disease transmission and injury risk, yet providing them the very important physical, and psychosocial benefits they have lost during the suspension of sport. After a period of training in their club environment, the next step in the process is to help them return to competition. These recommendations are meant to help teams ensure the best and most responsible experience on the field, consistent with local, state, and federal guidelines," said ECNL Chief Medical Advisor Drew Watson, MD.
The ECNL Recommendations begin with an overview of club and team procedures for competition including processes for tracing and documenting exposures to mitigate spread, and recommendations on returning to play after any needed quarantine. Being consistent and socially responsible to the team will help play to safely continue.
"Teens around the country need the structure, social interaction, value and meaning that comes from sport. The tremendous mental and physical benefit provided by sport has lifelong impacts. The ECNL is committed to the total health of our athletes, and we are providing these recommendations to help coaches, parents and players develop a roadmap to set their course in the coming months safely, and within their own comfort level," said ECNL President Christian Lavers. "As with the Return to Play Recommendations, it is critical that we all do this in the right way. The ECNL will continue to offer resources to coaches, parents and athletes to help keep everyone safe in a positive environment they love.  When and where sport is prohibited, or where players or parents are uncomfortable participating, they should not participate."
The ECNL Return To Competition Recommendations combined with the Return to Play Recommendations include:
Developing a club-based plan
Step-by-step guide to a five-phased initiation of training:

Phase 1: Training at Home
Phase 2: Small Group Training at Club Facilities
Phase 3: Limited Team Training
Phase 4: Full Team Training
Phase 5: Competition

General COVID-19 contact tracing guidelines
Protocols for COVID-19 infection reporting
Guidance for return to play after exposure or a diagnosed case of COVID-19
The ECNL Return to Competition Recommendations were developed by sports medicine pediatrician Dr. Drew Watson. The ECNL Return to Play and Competition Recommendations do not supersede or replace any local or state requirements or laws, and the Recommendations are not mandatory, enforced or policed by the ECNL. These Recommendations should be used as a supplement to any local guidance issued by the relevant state or municipality where each club is located.