Monmouth University announces 10-player men's soccer signing class for 2022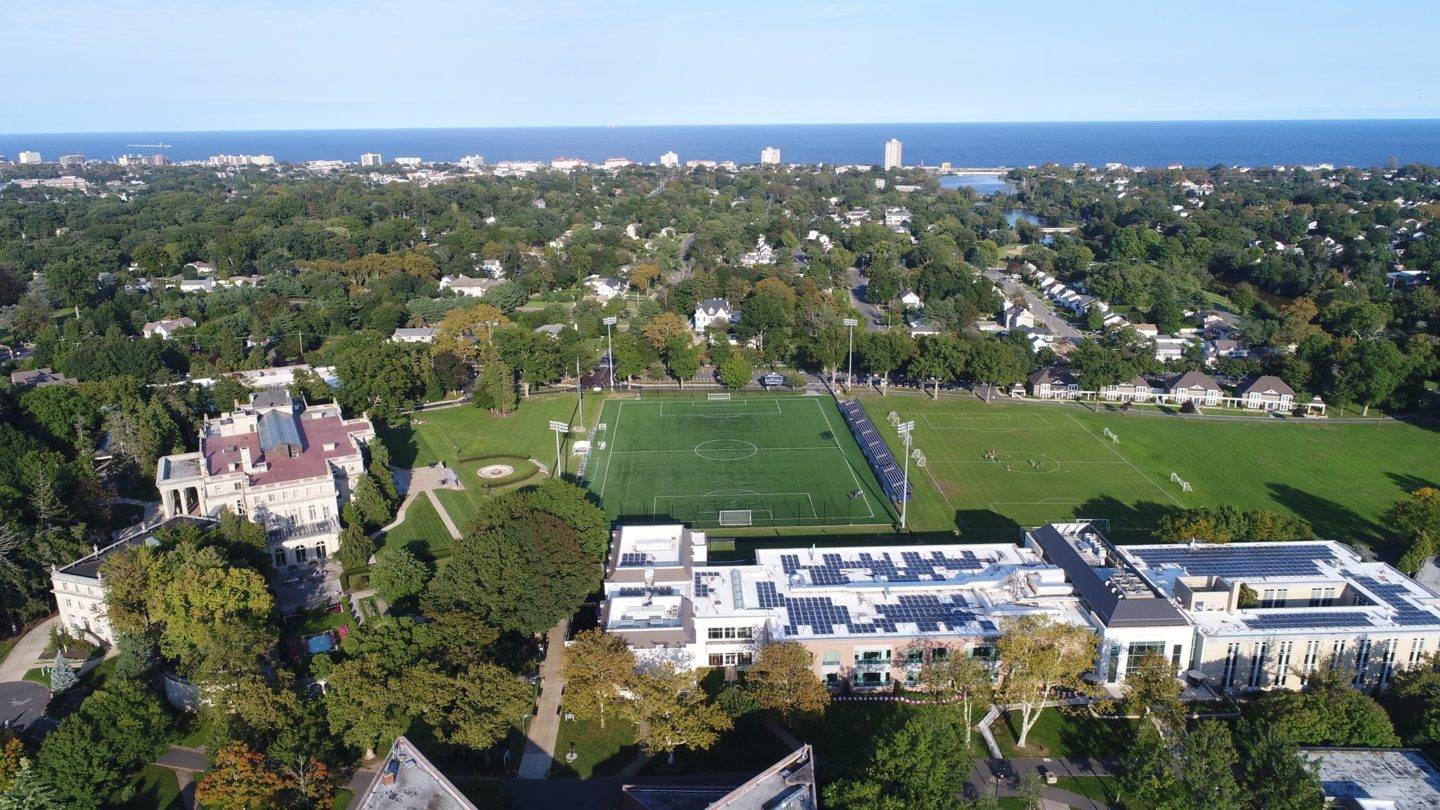 WEST LONG BRANCH, N.J. – Monmouth University head men's soccer coach Robert McCourt announced his program's 2022 recruiting class.
The incoming group is loaded with talent and features six members with prior collegiate playing experience. Of the 10, five have Garden State ties with others hailing from Connecticut, New York, Denmark, Sweden and Venezuela.
"We are very excited to announce the 2022 recruiting class," McCourt said. "Our student-athletes in this class come with a variety of high-level high school, club, collegiate and international experiences. They bring a ton of talent, character and depth to our program. It is an exciting time as we prepare for the competition and challenges that the CAA will bring. We can't wait to get started."
Danny Bensch | Forward | 5-11 | 175 | Mercerville, N.J.
Bensch, a standout striker from the Garden State, was a three-year letter winner and two-time team captain at Notre Dame High School. In his three seasons, he compiled 136 career points on 56 goals and 24 assists while leading his team to two Colonial Valley Conference (CVC) titles. Following a senior season in which he scored 20 goals and handed out 12 helpers, Bensch earned First Team All-State Non-Public, First Team All-Colonial Valley Conference and First Team All-Area honors while being named the CVC Co-Player of the Year. As a junior, he logged 14 goals and five assists to garner First Team All-State Non-Public and First Team All-CVC recognition. In his sophomore campaign, he scored a career-best and conference-best 22 goals to pair with seven assists en route to being tabbed the CVC Forward of the Year. The 5-11 forward additionally received First Team All-State Non-Public and First Team All-CVC honors while being named a First Team Top-22 Private/Parochial All-State selection and Northeast Region All-American.
Olle Brorsson | Midfield | 6-4 | 187 | Örebro, Sweden
Brorsson joins the Hawks after playing one year at Coastal Carolina where he appeared in 12 matches while making eight starts. Prior to his time at Coastal Carolina, he was a member of the Örebro SK U19 team that won the Future Cup.
Gabe Dahlin | Defense | 6-3 | 165 | Gothenburg, Sweden
Dahlin comes to West Long Branch after playing at Bucknell in 2021 as a freshman where he appeared and started in 16 games. He led the Bison in minutes played and compiled three points on a goal and an assist as a center back. Before his collegiate career began, he attended Glen Ridge High School in New Jersey. Dahlin played for Cedar Stars Bergen U15-19 Development Academy and MLS Next. He additionally played with the Cedar Stars Rush in the 2021 USL2 season.
Sam DeCencio | Midfield | 6-0 | 170 | Haddonfield, N.J.
DeCencio returns to his home state following a four-year playing career at La Salle. As a midfielder for the Explorers, he compiled 15 career points on five goals and five assists. This past season, he started in all 16 games and logged four points on a goal and a pair of assists. Prior to beginning his collegiate career, DeCencio played his high school soccer at Haddonfield Memorial. He played club soccer for Match Fit Academy.
Will Horn | Defense | 6-1 | 185 | Montclair, N.J.
Horn returns to the Garden State after spending one year at St. John's. Prior to his time with the Red Storm, Horn was a four-year starter and two-year team captain at Montclair Kimberley Academy. In his four years, he recorded 31 points on 10 goals and 11 assists while guiding MKA to an overall record of 47-25-6 with three consecutive appearances in the New Jersey Non-Public B Finals. The 6-1 defender was a three-time All-State selection by the New Jersey Independent School Athletic Association, two-time non-public All-State selection by NJ.com and three-time First Team All-Essex County selection. Horn was named a United Soccer Coaches Regional All-American after scoring seven goals and dishing out three assists as a senior. He played in the High School All-American Boys Soccer Game following his senior year and suited up for Cedar Stars Development Academy on the club circuit.
Kristian Loenvig | Forward | 6-3 | 171 | Middlefart, Denmark
Loenvig will make the trek from Denmark to West Long Branch to begin his collegiate career. The 6-3 pacey striker played club soccer for Kolding IF, where he made the senior team at 17. He was the team's leading goal scorer in 2021. Loenvig also was a 30-meter sprint champion.
Martinez-Sanchez comes to Monmouth after playing three years at NJIT. With the Highlanders, he played in 31 games while making 22 starts. During his freshman season in 2019, he helped NJIT capture the Atlantic Sun (ASUN) Championship en route to earning a spot in the NCAA Tournament following a 10-win season. Prior to his collegiate playing career, Martinez-Sanchez was a part of the 2017 St. Benedict's Prep team that won a National Championship. He additionally played for the New York Red Bulls club team.
Gabriel Miranda | Midfield | 5-9 | 145 | Caracas, Venezuela
Miranda arrives in West Long Branch after spending two seasons at Lindenwood . In his two years with the Lions, he played in 28 career games with 19 starts while posting 10 points on four goals and two assists. Prior to his time at Lindenwood, Miranda helped the Venezuelan National Team capture the South American Championship. He was also part of the Caracas Fútbol Club that won the Venezuela Reserves Tournament and was crowned the First Division Venezuelan Tournament champion. Miranda additionally has youth experience playing for the Venezuelan U-15 and U-17 National Team.
Patrick Osiecki | Midfield | 5-10 | 165 | Naugatuck, Conn.
Osiecki brings a scoring background with him to West Long Branch and tallying 83 career goals in his high school career at Holy Cross High School and Chase Collegiate. He was a two-time All-Naugatuck Valley League (NVL) Team selection as well as an All-State and All-New England honoree. Osiecki led the conference in scoring as a senior and was tabbed the NVL MVP and NVL Finals MVP. The 5-10 midfielder helped his team capture an NVL Championship for the first time in 19 years. At the club level, he played for the CT Rush Elite 2004 team that reached the No. 1 ranking in the country and captured four consecutive Connecticut State Cup Championships. The team also secured a New England Cup Championship, EDP Youth Cup Championship and Columbia Invitational Memorial Day Tournament Championship with Osiecki on the squad.
Cole Pergan | Defense | 6-1 | 180 | St. James, N.Y.
Pergan joins the Monmouth men's soccer program after graduating from Smithtown High School East. Following his senior season, he was tabbed All-State, All-County, All-Region and All-Conference. As a junior, Pergan earned All-County and All-Conference honors as well. He has experience playing at Barca Residency Academy and training and competing in Spain in Brazil. He also was part of a New York State Cup Championship team.